Refer Friends to Build Your Home Savings Faster
Each friend referred gets you 1 additional week of Poplar Street Credit up front.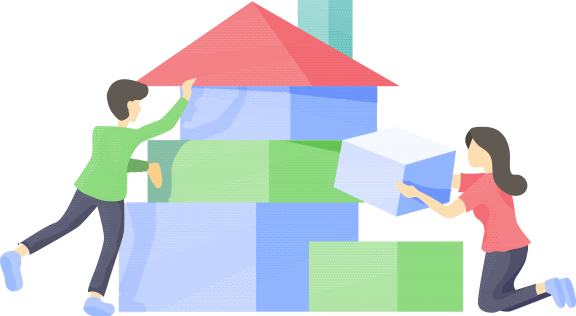 Frequently Asked Questions
What is Poplar Street?
With Poplar Street, you can buy a home sooner than you thought. You get 20% of your monthly rent back as cash credit towards your Poplar Home Savings, bringing you closer to your dream of buying a home.
Poplar is our exclusive product for renters who qualify for and lease a home through our proprietary Onerent platform, where you also receive all other benefits of being a Onerent renter.
How can I use my Poplar Home Savings?
Simply use us as your buyer's agent when you're ready to buy any home in any location, and you'll receive a check for your Poplar Home Savings within a week after close of escrow. Alternatively, you can use your Poplar Home Savings towards closing costs in the transaction up to the allowable limits of your mortgage lender.
The Poplar Home Savings can be redeemed starting January 2019.
What is the difference between Poplar and a traditional rent-to-own program?
Poplar
No upfront payment or additional fees whatsoever
Buy any home in any state we are licensed in and for which you use Onerent as buyer's agen
Allows you to choose a home in high-rent markets
No additional terms to the lease in regards to maintenance on the home
No obligation on your part should you opt not to push through buying a home with us
No additional cost, increase in rent, or fees for participants
Traditional Rent-to-Own
Requires upfront payment of 2-7% of the home's purchase price
Limits you to purchase only the specific home you rent
Gives you limited options in high-rent markets where rent-to-own is uncommon
May require renter to be responsible for maintenance property and associated costs
Forfeits all paid up funds if you decide not to buy the home you've rented
How do I sign up for Poplar?
First, join our waitlist here. Then, follow the instructions below for whichever scenario best matches your current situation:
Currently Looking for a Home to Rent
For renters in the San Francisco Bay Area, Los Angeles, San Diego, or Seattle, find a home enabled with Poplar by browsing our listings on our leasing platform, Onerent. Then go schedule a showing, qualify for free, and sign the lease. You start earning your Poplar Home Savings on your first month's rent.
Currently Renting a Home on Onerent
Current Onerent renters only need to activate Poplar through the Renter Dashboard and begin earning 'Poplar Home Savings' starting June 1, 2018. You'll also receive a special bonus: 20% of all past rent payments—up to 12 months prior to June 1, 2018—will be added as a starting credit to your 'Poplar Home Savings.' Keep track of your savings on the Renter Dashboard.
Currently Renting a Home Not On Onerent
To benefit from Poplar, refer your existing landlord to us by filling in this form, https://onerent.typeform.com/to/iXIP6a. We'll get in touch with your landlord soon.
Renting a Home Outside of Current Onerent Market
If you currently live or are planning to live outside our current markets, nominate your city by filling out this form, https://onerent.typeform.com/to/iXIP6a. We'll update you once we expand to your area.