Set the right rent to increase your profit 2x
Get your comprehensive rent estimate for FREE!
Find out how much you can charge for your property
Completely free and no obligation required.
Start maximizing your rental income today.
Comprehensive Rent Estimate Tailored Fit To Your Property
Designed to provide strategic rent price based on the market's rental value.
Charging too little?
Don't miss the opportunity to maximize your rental profit. Determine the right price of your property by comparing how much similar properties in your market are rented for.
Charging too much?
The longer your property is vacant, the more profit you'll lose. Avoid setting your price above the market. Make a demand for your property and attract high quality renters with the right rent.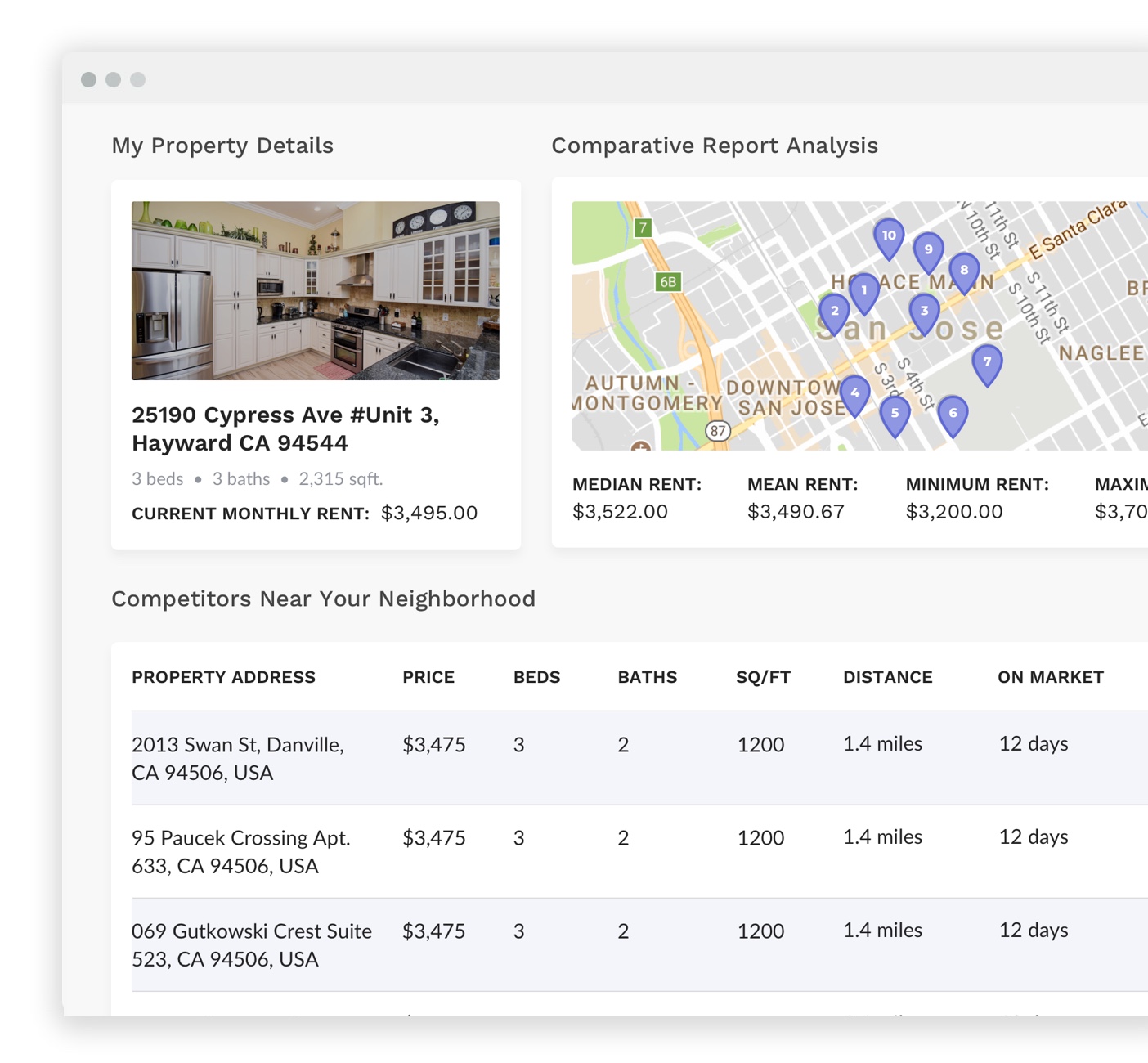 BENEFITS OF PRICING YOUR PROPERTY RIGHT
How Rent Estimate sets you for long term success
Maximize your rental income
Earn 2x more from your rental while minimizing your vacancy cost. The strategy is to start with the rent price that's ideal for renters.
Lease your property faster
The better the pricing, the more you can drive interest from high quality renters. Stop losing more money from vacant properties and start earning with the right price.
Rent out your property fast with Onerent's 1000 renter applications a month
Get access to about a thousand prospects viewing Onerent homes every month. Your listing gets maximum exposure on over 40 sites, and prospects are assisted from on-demand showings to completing their application–at no extra cost to you.
More prospects choose to rent a Onerent property because they can apply for free. Once they finish their application, they go through our swift and reliable tenant screening so you get quality renters and start earning, fast.
JOIN THOUSAND OF PROPERTY OWNERS WHO TRUST US
Onerent Stats
155
Leases Signed in Last 60 Days
Traditional Property Managers
 Lists on the market longer, with limited showings and weekend open houses
 Pays owner when rent comes in
 Hire handyman with 15% markup for maintenance requests
 No efficient online income management; no eviction coverage
 Lists on 40+ websites and RE agent networks with on-demand showings any day
 Guarantees payout at beginning of month with automated rent payment
 Uses vetted and insured vendors for maintenance issues with no markup
 Provides owner dashboard that records expenses, charges and income, and up to $15,000 eviction coverage
 Lists on the market longer, conducts showings based on their convenience
 Does tedious follow-up of rent payment to get paid
 Attends to maintenance issues based on their availability
 No efficient online income management; no eviction coverage
Get started now — for free!
Don't sweat it. Experience stress-free living.