Get the All-Inclusive 360 Property Management Solution for Your Rental
Manage, maintain, and improve your property using Onerent 360, the industry's first complete and zero-hassle property management solution.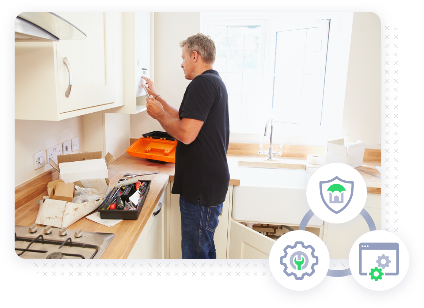 Complete Property Management for Homeowners
We combined end-to-end property management, maintenance, and home improvement into one monthly service to help homeowners like you manage your property seamlessly. With Onerent 360, you can rest easy knowing all your property's needs are taken care of.
Inclusive Property Maintenance Credit
Onerent 360 provides up to $3,000 in Maintenance Credit annually plus a Home Warranty to cover your maintenance costs. You also get to be serviced by Onerent Home Services, our professional in-house maintenance team handling day-to-day maintenance, such as cleaning and handyman work.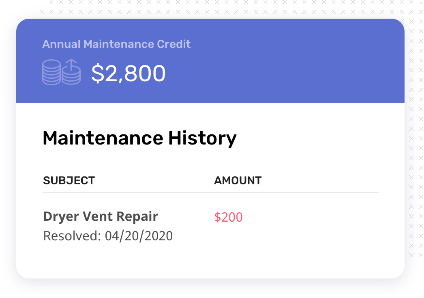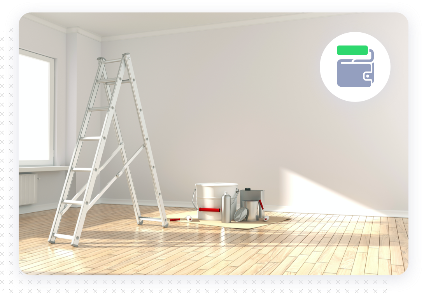 Free Capital Improvement Credit
Get up to $1,000 in Capital Improvement Credit after each year with 360 and use it to improve your home. The less maintenance credit you spend, the more improvement credit you earn.
Protect Your Property With a Reliable Home Warranty
Your investment is our top priority, so we offer Onerent 360 with a Home Warranty that works to keep your property in top shape.
Warranty Plan That Helps You Save
The best Home Warranty is one you can rely on and get for free. Onerent 360 comes with an annual warranty plan that covers over 21 home systems and appliances, saving you hundreds of dollars a month.
Trusted Warranty Providers
We trust only the best. That's why we partnered with vetted and reputable Home Warranty companies to save you from the inconvenience and cost of maintaining your property's systems and appliances.
Hassle-free Warranty Plan for Landlords
Save yourself from the tedious search for a plan that fits your needs and budget. With 360's free home warranty plan, we'll help you file claims so you can relax knowing your rental is kept in good shape.

Frequently Asked Questions
1. What is Onerent 360?
Onerent 360 is the industry's first property management solution that incorporates management, maintenance, and home improvement into one premium package.
360 Owners get daily property management, a $3,000 maintenance credit that covers maintenance services, a free home warranty, and up to $1,000 home improvement credit annually. All these premium features are included in a single monthly fee. You can check out our pricing here.
2. What does the Home Warranty cover?
Our Home Warranty protects 21 major home systems and appliances (i.e., plumbing, HVAC, and garbage disposals) in your property to make sure everything works as it should.
While the warranty does not cover infrastructure (walls, windows, ceilings, etc.), owners can use their maintenance or home improvement credit to cover the cost of these repairs or improvements.
3. What is the free Maintenance Credit and what does it cover?
When you sign up with Onerent 360, you get an annual $3,000 Maintenance Credit with Home Warranty for your property. The credit covers maintenance issues handled by Onerent Home Services or 3rd party service providers. It can also cover the cost of services not covered by the Home Warranty.
4. How do I earn Capital Improvement Credit and how can I use it?
Upon renewal of your Onerent 360 contract, you earn $500 in Capital Improvement Credit. We double that to $1,000 if you used less than $500 of your Maintenance Credit the previous year.
When you renew each year, you can choose to save your Capital Improvement Credit or use it to upgrade your property. We inspect your property at the time of renewal, and recommend any items that can be improved. But you still have full control over which aspects of the home to improve or renovate.
Sign up for Onerent 360 to experience premium property management.