Top 5 Most Expensive Rental Properties in the U.S.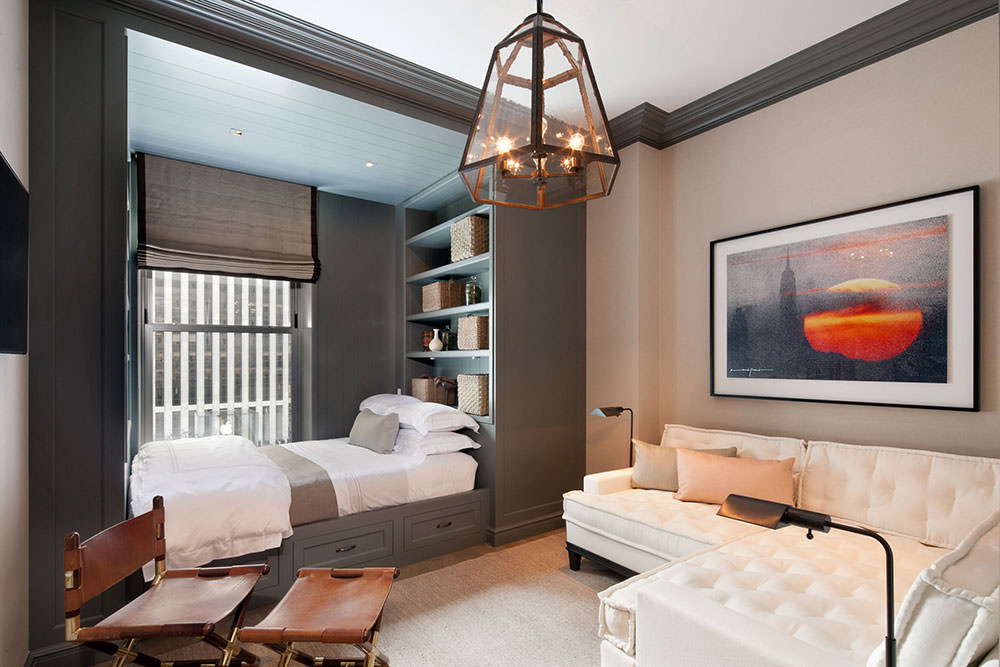 Renting has been a growing trend in the United States over the past several years, and it seems that landlords everywhere are capitalizing. In San Francisco, the average one bedroom apartment in 2009 would have run you around $1,400 each month in rent. That same property in 2016 would cost $3,058.
Tenants in these 24 hour gateway markets are speaking up and demanding that more rent control legislation be put in place. Times are hard enough as it is, and delegating half of your hard earned money every month towards rent only makes things more difficult. According to Maslow's hierarchy of needs, shelter is one of the first things that humans seek, preceded only by food, water, and air, making it natural for tenants to be upset at paying what they see as a luxury price for a basic necessity.
So if $3,000 has become the "necessity" rent rate in some markets, then how much does luxury cost these days? Below are the five of the most expensive rental listings that are on the market today:
Price: $110,000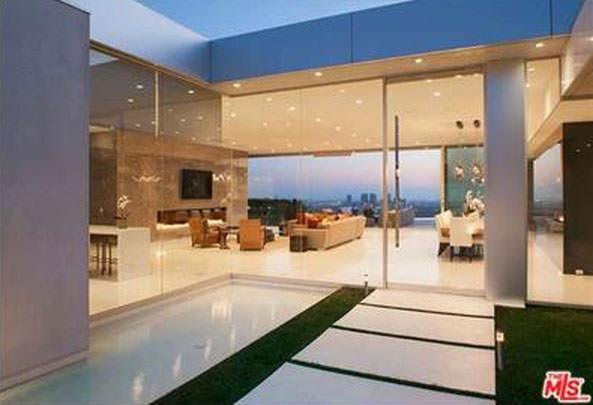 We are starting out our list with at a measly $110,000 in the city of Los Angeles. Just a five minute drive from the Hollywood hills, this 8,000 square foot contemporary home comes complete with an infinity pool, "seamless indoor and outdoor living spaces" and unrivaled privacy. You and four of your closest friends can have your own personal space in one of the 5 bedrooms, and will never have to fight about bathroom space because it comes complete with 7.5 of them.
Price: $150,000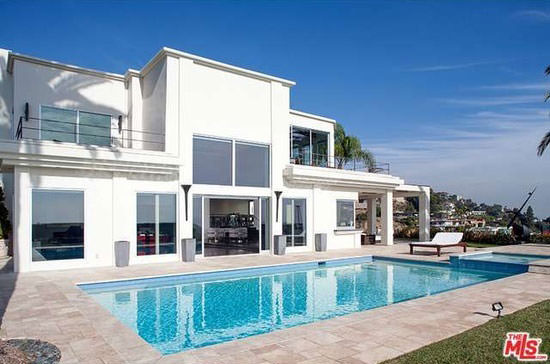 If you've ever dreamed of having a 2-story living room and happen to have 150k laying around, then this might be the place for you. Located just three minutes down the road from number 5, this 67,000 square foot lot holds one of the most spacious homes in the nation, making it perfect for entertaining. Street parking won't be necessary for your guests as there is plenty of space in the fifteen car garage. If you are the do-it-yourself type of host then feel free to cook them a homemade meal in your private commercial kitchen.
Price: $300,000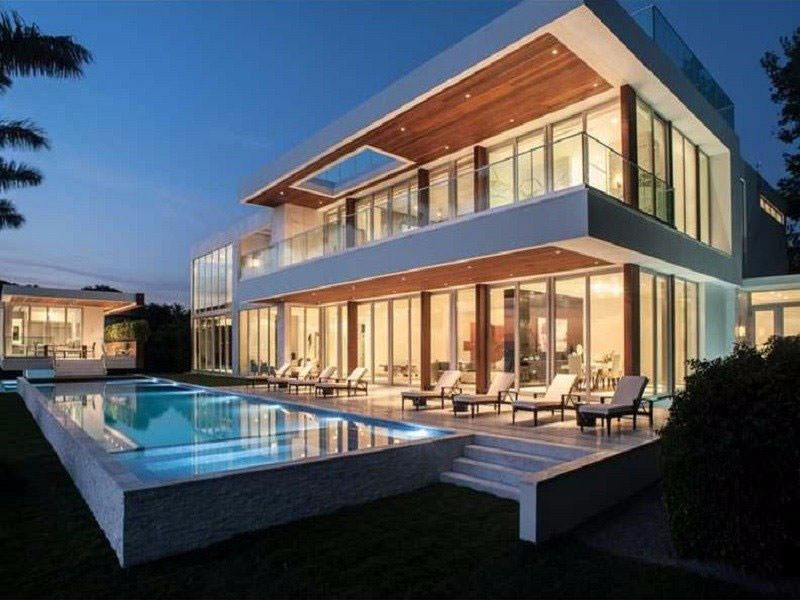 The next home on our list is located on Miami Beach's famed north bay rd and comes complete with stunning views of downtown Miami. Bring friends because it comes complete with 8 bedrooms, 8 full bathrooms, and 3 half bathrooms. Once you all are settled in you have the choice of enjoying the waterfront on either the rooftop deck, private dock, or from the heated pool and spa. This luxury mansion is more spacious than the previous two at a staggering 12,957 square feet.
Price: $500,000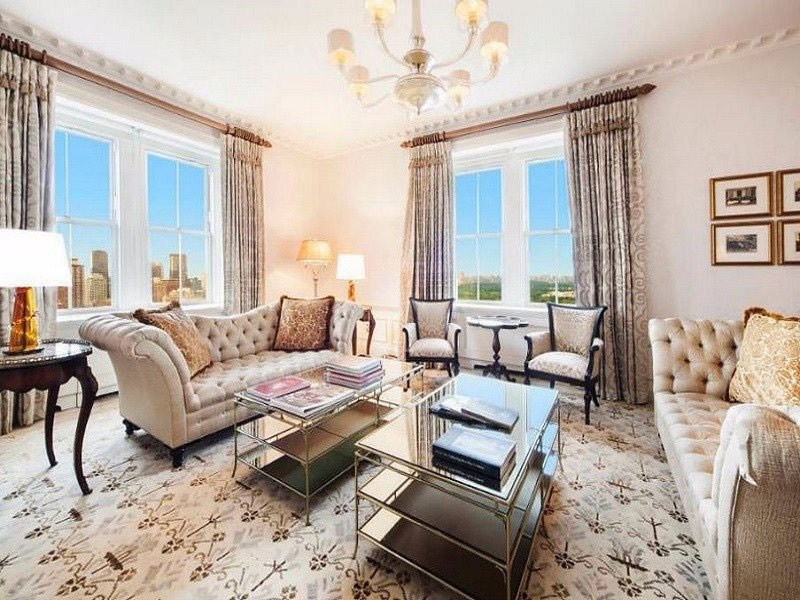 If you are willing to fork up an additional $200,000 from the last listing, and downsize to about ⅓ of the square footage, then Manhattan's Pierre Hotel's penthouse suite complete with Central Park views will suit you well. A tad bigger than your average Manhattan apartment this space comes with 6 bedrooms, a butler, and the hotel's 24-hour concierge service. If you want to use your own pet grooming service instead of the one that comes with the apartment, then you might as well use your own private elevator and ride there in the hotel's chauffeured Jaguar.
Price: $750,000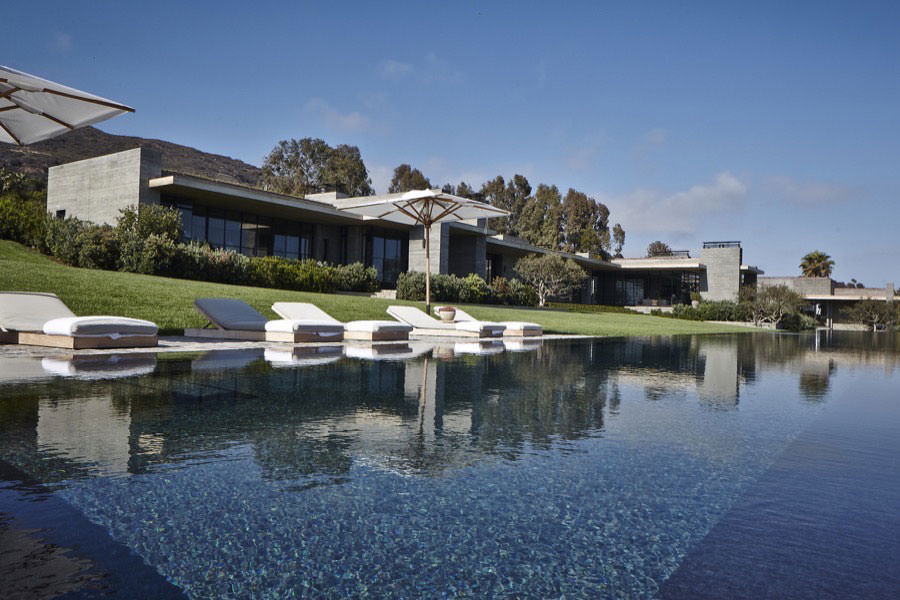 The most expensive rental property currently on the market in the United States sits on 6 acres adjacent to the Pacific Ocean in Malibu, California. This 22,000 square foot estate has drawn claims of being one of the top estates not only in the country, but the world. It has all of the typical bells and whistles, including a private home theater, world class gym, chef's kitchen, plenty of room to entertain, and a 168 foot long infinity pool that overlooks the ocean.
Hopefully writing your next rent check stings a little less now that you know what some people are paying for a place to stay!
---
These homes are all located in already inflated markets. Find out about the growth happening in Seattle that is making it prime for real estate investors.
---
Poplar Street gives 20% of your rent back to help you buy a home.