Top 3 Rent Controlled Cities in the U.S.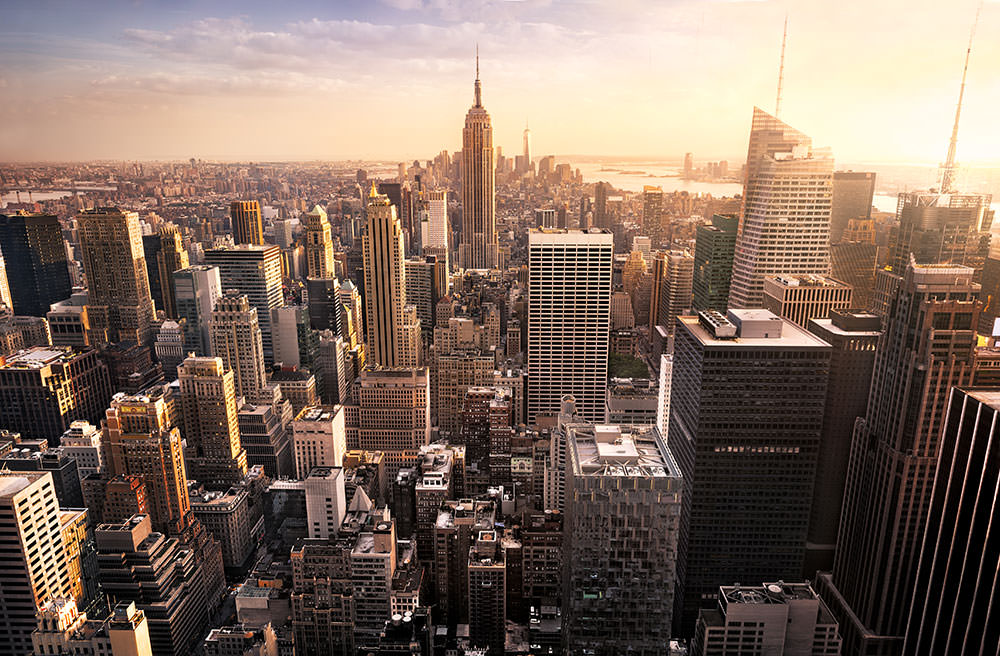 As the name implies, rent control limits the amount by which a landlord can raise rent payments each year. The rate at which increases can be levied is usually tied to inflation. Rent control also prevents evictions except for "just causes." These include non-payment of rent, breach of the rental agreement, creating a nuisance, or imposing damage upon the building or unit.
Numbered among the three biggest rent-controlled cities in the nation are:
New York City
It's a good thing New York is the city that never sleeps, because it's tough for the average person to find an affordable place to sleep in it. While the Big Apple does have rent-control policies in effect, less than two percent of its rentals are subject to them. The longest running rent control program in the United States, it was originally administered by the Federal government. The state took over in 1950. Currently applied to buildings constructed before 1947, in order to qualify, the same family must have occupied the unit since 1971. While this means units can be passed down within a family, the inheriting family member must have resided in the property continuously for at least two years before becoming the primary tenant. New York City also has rent stabilization, which works like rent control. Applying to buildings with six units or more, constructed before 1974 and priced below $2,500 monthly, raises are limited to one percent annually for units occupied by a tenant with an income of less than $200,000 per year. The New York City Rent Guidelines Board, keeps track of rent-stabilized units. Once a unit is vacated altogether, it becomes exempt from regulation.
San Francisco
One of the few cities in the United States with a Tenant's Union, the San Francisco organization was formed to promote the preservation and expansion of the rights of tenants, as well as work to preserve a supply of affordable housing in the City of San Francisco. Still, despite being one of 15 California cities with rent control, San Francisco is the most expensive rental market in the United States. The city's rent-controlled properties were all issued certificates of occupancy before 1979; this totals some 82 percent of its entire stock of available rentals. Most San Francisco single-family homes and condos are exempt from its rent-control policies. As of 2016, the annual allowable rent increase is 1.6 percent for the year. Capital improvements or unanticipated maintenance can merit rent increases, but San Francisco's Rent Board must approve them. Rents can be raised to match the current market rate when tenants move out. But before you think, "A-ha, landlords can simply kick tenants out when they want to raise the rent," it doesn't happen because ordinances prevent the practice.
---
Take a closer look at the complex Landlord Tenant laws of San Francisco
---
Washington, D.C.
The District's rent control policy went into effect under the Rental Housing Act of 1985. Covering units in buildings constructed before 1975, raises are capped at two percent—plus the current rate of inflation—annually. Rents can be elevated by up to 30 percent when a unit is vacated and the new rate gets locked in with the new tenant. Because rent control doesn't apply to every apartment in Washington, D.C. regulated landlords are required to disclose the rent control status of their units when they are asked. Exempt properties are those either owned by an individual who owns four or fewer rental units, were built after 1975, were vacant when the act took effect, or Federally or District subsidized. Potential tenants can also find out if rent control applies by consulting the D.C. rent administrator's office. If rent-controlled tenants are threatened with displacement due to the sale of their building, the District has programs to help them buy it.
Rent control has long been a hot topic of conversation in the real estate industry with valid points being made on both sides. Tenants obviously favor it to hault, or at least slow gentrification from taking place in an emerging market. Some families who lived in the Bay Area for generations have been forced to move elsewhere because they can't afford to pay what newcomers are offering.
On the other hand, property owners have a right to make money on their investments, which simply isn't possible in some of the rent controlled markets. Afterall, the government needs the private sector to continue to build and offer housing to the general public, and offer numerous tax benefits to encourage investors to do so. Rent control, owners say, is taking away that incentive while also disallowing the market to fluxuate and rebalance naturally.
Either way, the debates don't seem to be stopping anytime soon. As history has shown, there is likely not a single cure-all long term solution for every market because the issue is caused by multiple economic factors outside of the real estate industry.
Let us know in the comments where you stand on the issue!