Tips for a First-time Renter in San Francisco, CA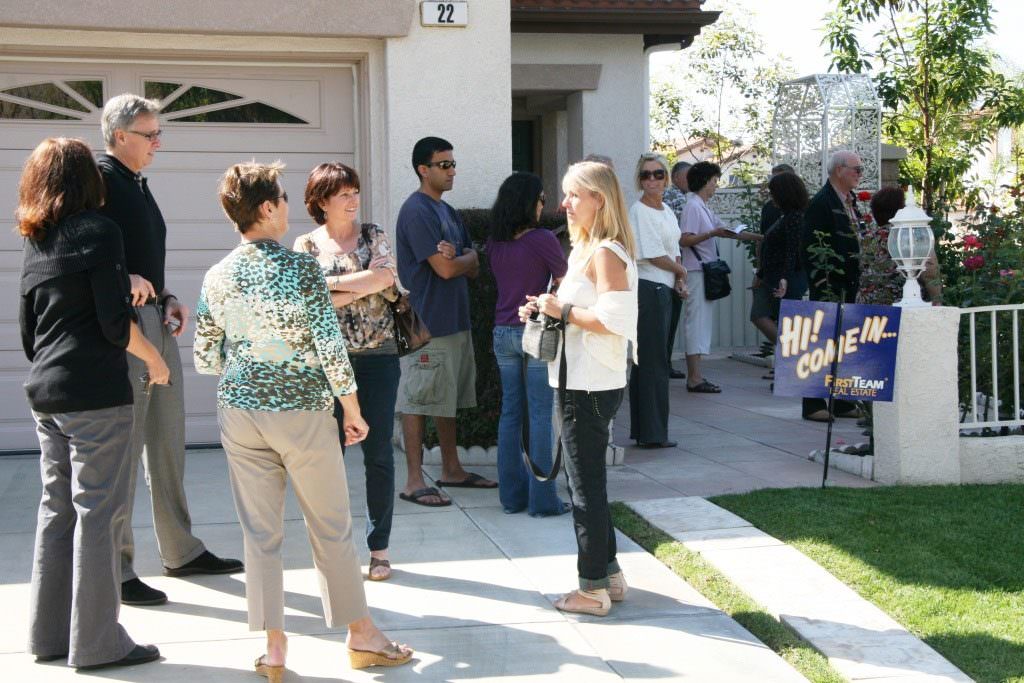 Renting in San Francisco often means hours of struggle and bad news. San Francisco has the highest rental rate in the nation at the average price of $3,240 for a one bedroom in June 2017. (source: San Francisco Rental Market Update)
If you're financially independent, you might find a neat place in SOMA or Mission Bay. If you're really lucky, you'll find a roommate who already lives in one of San Francisco's rent-controlled apartments.
The San Francisco Tenants Union states the basic components of rent control from apartments built before 1979 are:Landlords can only raise rent in accordance with inflation.
They can petition for additional increases if they make improvements that affect the tenant capped at 10 percent, or increased upkeep costs capped at 7 percent. The Rent Board must approve these petitions.
Tenants have the right to petition the Rent Board if they can prove that the landlord does not meet the conditions of their lease agreement. Examples of this may include ignoring safety issues.
Landlords can only evict tenants for "just causes."
This will mean rent control will protect you against sudden spikes in rent.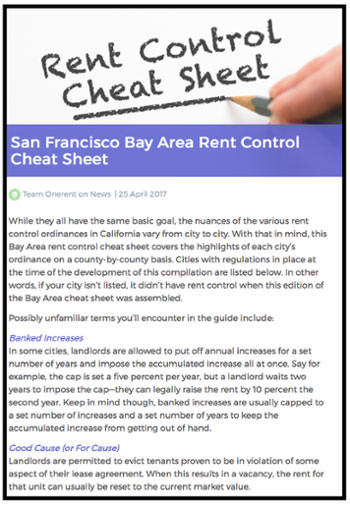 Download Now: Rent Control Cheat Sheet
San Francisco is filled with diverse culture and a wide variety of neighborhoods. It helps to have an idea of what's important to you in terms of amenities and location in your desired area. Prepare yourself to live in a smaller place than expected. If the location is prime and quality is high, cost will be too. If the cost is low and quality is high, you'll find yourself in a less than ideal location.
The busiest time of the year to rent is during the summer. If possible, try to rent during the winter months where your renter application will be more competitive in San Francisco.
When you go to a showing, you might be one of the many people waiting in line for the landlord. If you're going to an open house, you're probably too late.
"The renter who shows up with the right qualifications first usually gets the rental.
So how do you become first? You can create RSS feeds with all apartment-listing sites to notify you of new available properties as soon as they're listed. Sometimes it helps to calculate how much is too much to pay for a rental. As soon as a property catches your eye, email or call to set up a showing.
Make sure you dress professionally and have your renter's resume that include all the info a landlord will ask for.
Make sure it includes a recent pay statement, a full credit/background report, a complete application, a government issued ID, and a financial payment you will use to pay your deposit. If a renters insurance policy isn't stated as a requirement in the lease, it's your call whether you get it or not.
It's incredibly important to understand that finding the perfect rental home in San Francisco is a process. A long and repetitive process. Stay updated on all the market trends and rental laws. Don't get discouraged if you don't get your first choice. Stay positive and keep looking.
Found this article interesting? Subscribe to our blog for more San Francisco secrets!