State of Rental Market in San Francisco – Quarter 4, 2020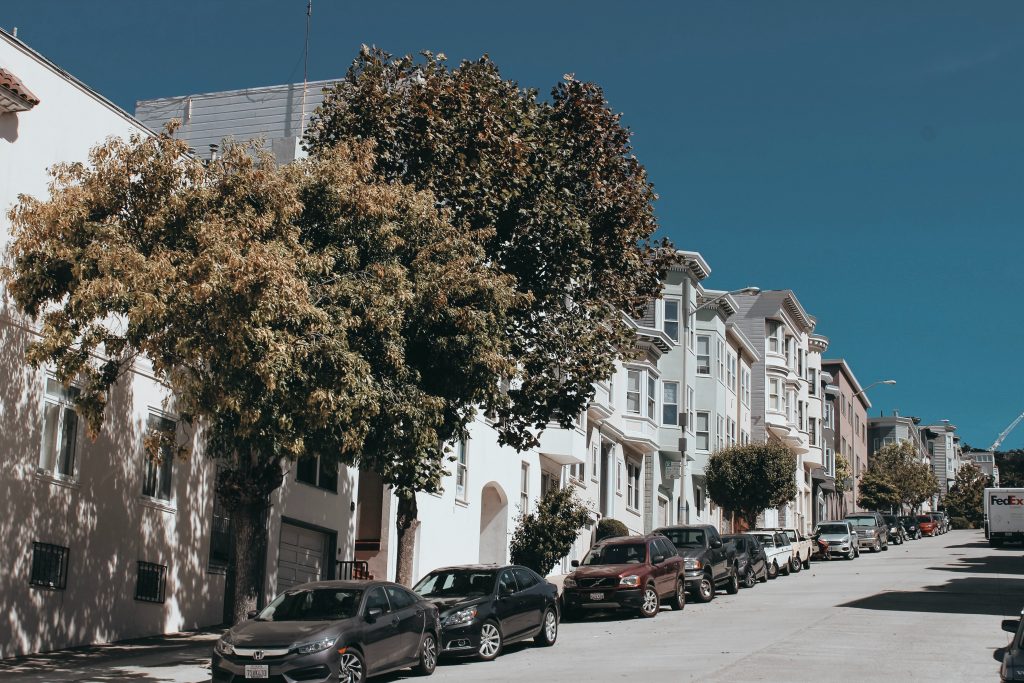 Finding a place to rent now in San Francisco is an entirely different proposition than it was back in February 2020. Looking back on 2020 now, it is difficult to imagine back in March–only seven months ago–that states all around the country started going into lockdown. Ever since then, the world has had to drastically change and adapt to new ways of operating for the foreseeable future.
One of the ways that we now see those changes manifested is in where people choose to live. Whether out of choice or out of necessity, people continue to move out of San Francisco. For many people, the cost of rent is simply too high to justify when many of the benefits of living in a bustling, big city have been rendered unsafe due to COVID-19. Crowded theatres, bars, nightclubs, and packed restaurants have all gone out the window, replaced by one's favorite takeout food and a quiet movie night at home.
In this report, we will discuss the current state of renting in San Francisco, how things are changing, and what that means for people who might be looking to move to the city.
The Great Migration
The conclusion many people have come to is that it's simply time to leave San Francisco. San Francisco has seen an unprecedented drop in its rental prices, roughly 20% compared to a year ago, according to Zumper. Furthermore, with a median price of $2,830 for a 1-bedroom apartment in San Francisco, this is also the first time Zumper has recorded that price being below $3,000. People are still choosing to move to San Francisco, but compared to New York City, whose migration inflows have returned to pre-March levels, San Francisco is still seeing large net outflows of people. At this rate, Zumper predicts that New York City may overtake San Francisco to once again become the most expensive city in the country.
Changing Preferences
Much of this trend in migration out of San Francisco is being driven by a change in what people look for in a rental home nowadays. One of the key drivers of all this movement is looking for more space at home. Rich Barton, the CEO of Zillow, recently said in Zillow's Q2 quarterly earnings call:
"Zoom meetings are changing the way families think about space and privacy. Home offices are in high demand. Backyards are more desirable than parks and gyms. Work-from-home policies are eliminating the commute for many."
With so many professionals working from home now, home is the new workplace. People who no longer commute spend all day working from home, and it's not difficult to imagine that people might want a bit more space to separate their work lives from their home lives. Spare rooms have been converted into home offices and virtual classrooms for the kids. People have sought more backyard space safe from the coronavirus, and still allowing for a breath of fresh air. 
Meanwhile, proximity to public transit and having a short commute are way down the list as many of the big tech companies in San Francisco have announced plans to allow employees to work from home. Google and Facebook will allow employees to work from home through at least July 2021, and Twitter has already stated that it will allow some employees to permanently work remotely in the future.
If further evidence that people are leaving San Francisco is needed, look no further than the city's sales tax revenues. Between April and June 2020, San Francisco's sales tax revenues dropped a whopping 43% to $30.8 million compared to last year. Restaurant and bar sales were down 65% while Los Angeles and San Diego have seen increases in each of these areas. This only further indicates that people are, in fact, moving out of San Francisco in search of greener pastures.
Wildfires in Northern California
Every year, usually between August and October, it's common for California to experience a large number of wildfires. In Northern California, several counties directly surrounding the Bay Area are particularly prone to the damaging effects of these fires. In 2020 alone, more than 4 million acres of land have already burned in California wildfires and the fire season is not over yet.
The fires have subsequently displaced many people from their homes and forced them to move elsewhere, in many cases, to the nearby counties in the Bay Area. It was recently announced that residents of 8 Northern California counties are now eligible to apply for federal grants and low-interest loans to cover uninsured losses that were caused by the wildfires. Meanwhile, in past years when wildfires have ravaged parts of the state, one analysis shows that rental prices jumped 36% in Sonoma. Given how widespread the fires in Northern California have been this year, it would not be surprising to see rents increase in many other parts of the Bay Area that have been severely affected by the fires. Nevertheless, it's possible that will be balanced out by people continuing to leave San Francisco.
An Opportunity Presents Itself
All of these points to the fact that rental demand is low in San Francisco currently. Furthermore, many landlords in urban centers have started offering different types of concessions to entice new renters who might be looking to upsize without leaving the city. Concessions are generally considered a leading indicator of an imminent drop in rental prices since landlords will often attempt to offer short-term concessions to renters in order to avoid permanent, long-term price drops that will be harder to change if and when markets pick back up.
Zillow recently reported that the number of rental listings nationwide that included some form of rental concessions increased from 16.2% in February 2020 to 30.4% in July 2020. These concessions often take the form of free weeks of rent or a waived/reduced deposit, with 55% of surveyed renters reporting that they received at least one concession in their lease.
Rental and Housing Laws
Eviction Moratorium
Ever since COVID restrictions took effect in March, California has had a statewide eviction moratorium in place in order to prevent people who have lost income due to COVID-19 from being evicted from their rental homes. Most recently, Governor Gavin Newsom signed into law AB-3088 which extends the eviction moratorium so that tenants cannot be evicted for unpaid rent that came due from March 1, 2020 to January 31, 2021. Under the statewide law, however, residents are required to pay at least 25% of their rent for the months September 2020 to January 2021. If they cannot afford to pay that much, landlords would be allowed to file for eviction beginning February 2021. Beginning March 1, 2021, a landlord would be able to seek collection of any previously unpaid rent in small claims court.
California 2020 Election Propositions
There are currently a handful of statewide ballot propositions in the 2020 election that will affect the real estate market in various ways. The goal of this discussion is not to provide editorial opinion on how to vote on each of these propositions, but rather to present the facts and information to further your understanding of the current rental market and real estate issues facing San Francisco and California at large. All of the information provided below is presented by Ballotpedia, a nonpartisan nonprofit that aims to simply provide "accurate and objective information about politics at all levels of government."
Proposition 15
California Proposition 15, or Prop 15, is a "Tax on Commercial and Industrial Properties for Education and Local Government Funding Initiative." Prop 15 aims to amend the California State Constitution by "requiring commercial and industrial properties…to be taxed based on their market value" rather than their purchase price and would take effect beginning in 2022. This excludes residential properties and areas deemed as commercial agriculture, and would make exceptions for business owners who have $3 million or less in California holdings.
A fiscal analysis of the measure indicates that, since the market value of many commercial properties in California is much higher than their original purchase price, this would generate an additional $8 billion to $12.5 billion in additional tax revenue per year to be directed toward public schools, community colleges, and local governments.
Proposition 19
Prop 19 is titled a "Property Tax Transfers, Exemptions, and Revenue for Wildfire Agencies and Counties Amendment." This measure would change the rules for tax assessment when eligible homeowners choose to transfer their homeowner taxes from one property to another. Currently, homeowners over the age of 55 or with severe disabilities can transfer their tax assessments within the same county to homes of equal or lesser market value. It also allows the tax assessments for inherited homes to be passed from parent to child or grandparent to grandchild even for properties that are not used as a principal residence. This can only be done once in a person's lifetime.
With the proposed change, eligible homeowners (which now includes people whose homes have been destroyed by wildfire or disaster) would be able to transfer tax assessments anywhere within California, even on a property of higher value than the current one, and be assessed an upward adjustment for that transfer. Prop 19 would also require that homes being passed from parent to child or grandparent to grandchild and not being used as a primary residence be reassessed at market value at the time of transfer. Under the new law, this could be done up to three times instead of just once. Finally, any savings or additional revenue garnered by the state would be directed toward fire protection services.
Proposition 21
California Proposition 21 would "Expand Local Governments' Authority to Enact Rent Control on Residential Property." This proposition has the potential to have the most direct impact on San Francisco's rental market. If passed, Prop 21 would allow local governments to institute rent control laws on properties that are more than 15 years old, and in rent-controlled properties, allow rent increases up to 15% over the course of three years at the beginning of each new tenancy. However, it would exempt people who own two or fewer homes from any of these rent control laws.
Takeaways
Things are changing so rapidly nowadays with COVID-19 that it makes it difficult to predict too far into the future. Nonetheless, here are a few key takeaways if you are already renting or considering moving to San Francisco, or are considering investing in the San Francisco market.
Current and Prospective Renters
Rent prices are way down in San Francisco. That means that if you are already renting in San Francisco, you may be able to try to find a bigger space or more desirable location for an equal or lower price, depending on what neighborhoods you're searching in. At the same time, that also means that if you do not feel like moving, you may have a bit more bargaining power to negotiate your rent down. Even if your landlord isn't willing to lower your monthly rent, they may be able to offer you some concessions like free weeks of rent or free parking for a limited time. The same applies to anyone who might be looking to move to San Francisco during this time. While rents are down, you may be able to try and lock in a lower monthly rent than would have been possible only six months ago.
Homeowning Investors
On the other side of the rental equation are property owners, and the key here again is that rents are down. If you are already invested in the San Francisco market or considering making a new investment in the market, keep in mind that it may take a bit longer to find someone willing to rent out your space. You may well continue to see more people moving out than moving in, but eventually, the rental market will find a new equilibrium. You may need to offer some additional rental concessions in order to entice people to rent out your space, or you may simply need to lower the rent until you find the right renter.
Also remember that 2020 being an election year, there are several statewide propositions that have the potential to change property taxes and rent control. Unless you are already in the process of buying a property, it may be better to wait until after the election to decide if San Francisco's real estate market is something you want to commit to for the long term.
Save up to 60% on Property Management in SF