Should You Renew Your Apartment Lease?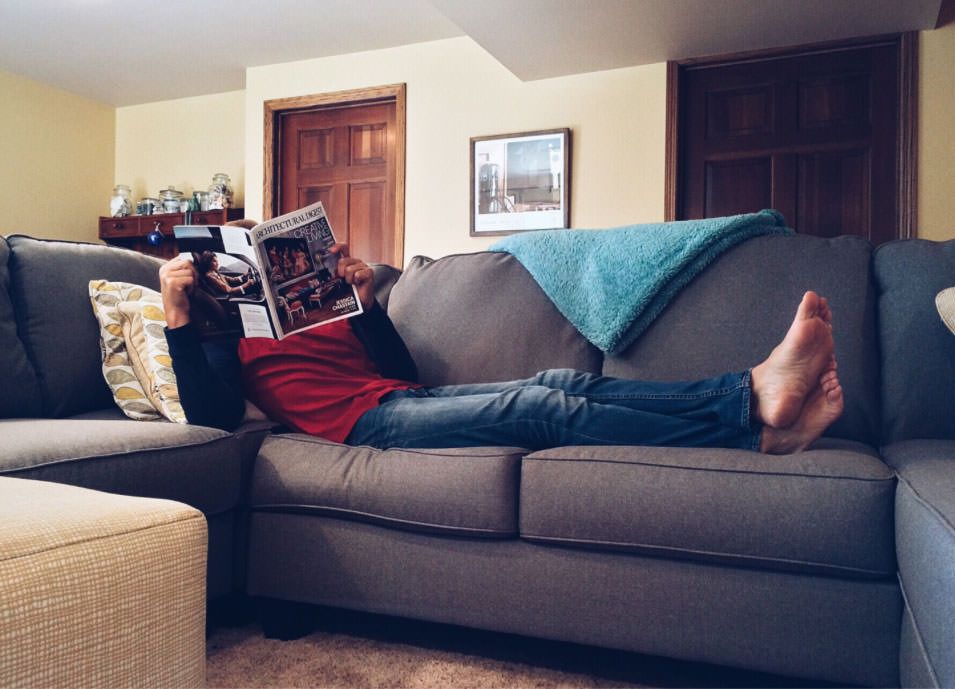 Let's evaluate your current rental home situation. You might love the location, noise level, layout of the floorplan, roommates, or you might hate them. You might love your landlord, you might hate them. Should you get new floors or ask or a new bathroom renovation?
Most importantly, a few months before your lease ends, you must ask yourself: should I stay or should I leave?
There are always positives and negatives to renewing a lease and ending a lease. Here are five important factors to consider when deciding whether or not to renew your lease.
The Price
Now that you've been living in your rental for a few months, you know what the monthly utilities, living expenses, and of course, rent price are. This is a time to revisit your monthly budget. Should you be saving more instead of spending it all? Do you want to switch rooms? Do you need to downsize or move to a larger place? Have you switched careers recently that might effective your monthly income?Take this in account. The average cost of a move in a state is $1,170. The more possessions and farther you move, the more it will cost.
Take all these fixed expenses in account and create a personal monthly budget by using this formula:
Beginning Balance: Monthly income after taxes
-(Subtract) Loan payments (car loans, student loans, phone and internet bills)
-(Subtract) Transportation (gasoline and mileage payment, parking fees, public transportation fees)
-(Subtract) Food
-(Subtract) Misc payments (insurance payments, medical bills, utilities)
Ending Balance: Rent payment, discretionary income, and savings.
After calculating these fixed expenses, you're left with money used for rent, discretionary income, and savings. It's up to you to distinguish if you want more money for rent, personal spending, or to save it in your bank account.
Use this formula to calculate if you want to stay at your current place or move to a new one that fits your monthly budget!
Negotiation your Rental Rate
The chances your rental rate will jump after your lease expires depends on your landlord. You may be able to strike a bargain, but keep in mind that many apartments increase in price between leases either to keep up with market inflation or because real estate values in your area have jumped. Rents in 2016 increased at a rate of four times the overall inflation rate.
If you plan on staying, research the prices of other properties in the area and decide what's fair and the market value. Ask your landlord early and point out specific instances that show your highlights as a tenant, like if you pay your rent early each month. If you live in the hip and happening areas in your city, ask yourself if you can live somewhere else if the price doesn't fit your budget.
Your Landlord-Tenant Relationship
Take a moment to assess your relationship with your landlord. Are they responsible and attentive? Do they respond to your maintenance requests? Do they respect your privacy? Do they overall maintain their rental home to a habitable standard?
If your landlord-tenant relationship is uncomfortable, tense or unrecoverable, it may help to move on. Working with property management rentals can help you centralize your lease, payment, and maintenance information so you won't run into fuzzy communication or outdated practices in the future.
Location
In real estate, it's all about location, location, location.
If you can't imagine yourself living anywhere else, you should stay. However many renters find that they want a change of pace. If you're in love with the area and your unit is the onl available one on that street.
If you want to leave, consider other neighborhoods that can  introduce you to your new favorite restaurants, bars, parks, shops and landmarks.
Go around and see what's in the neighborhood. Have you outgrown your current apartment? Start to think if you need to upgrade or downsize. If you come through a conclusion that leaves you asking for more or less, it's time to find a listing with more square footage or an extra bedroom.
Deciding whether to move depends on a comprehensive blend of factors. In the end, only you can decide whether to head for greener pastures or stick out your current situation for another lease term.
Found this article useful? Subscribe to our real estate blog to learn more on your rental.
Poplar Street gives 20% of your rent back to help you buy a home.