Reinventing the Los Angeles Renter Experience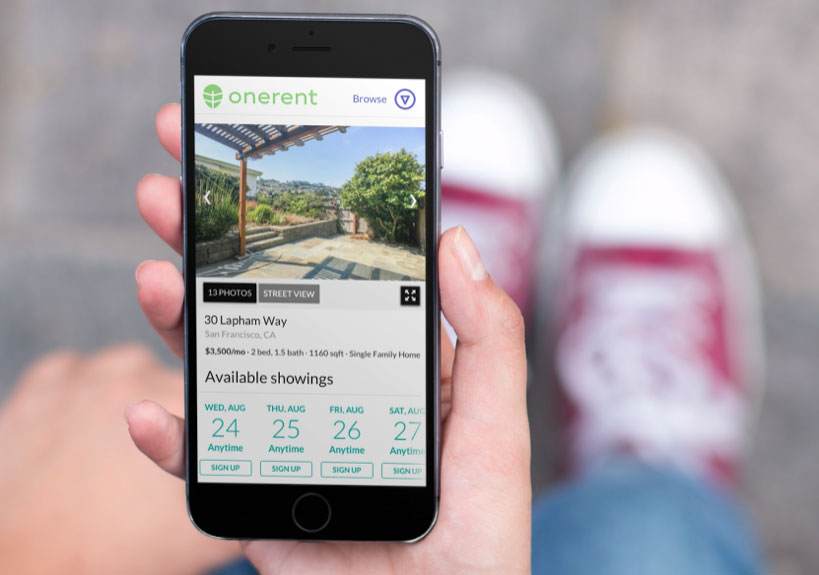 For a long time, hunting for an apartment in LA meant wading through cryptic yard signs, inscrutable classifieds and frustrating games of phone tag. To find a place in LA, a renter has to scan yard signs, scour Craigslist, stop by leasing offices and search a bevy of websites big and small. No single source shows everything on the market all at once, not even close.
Add in the challenge of tracking down landlords by phone, enduring the often-opaque application process and racing fellow renters to be first in line, finding an apartment can become a disappointing, time-consuming ordeal. It is the frustration of many LA renters especially as rents rise and vacancy rates fall.
Thousands of renters in the Bay Area, Seattle, and now Los Angeles can easily find their dream homes through a simple, renter-friendly experience online at no cost. It's a better and more efficient alternative to standard listing sites. Renters on Onerent can visit any of our properties on-demand, at no cost. While at the showing, you can qualify to rent the place through our mobile app designed to give you a swift and hassle-free application.
Here's how your experience with Onerent is much better than the standard.
Say goodbye to waiting
According to a study by Inman, nearly 48% of Renters want to view the property the same day.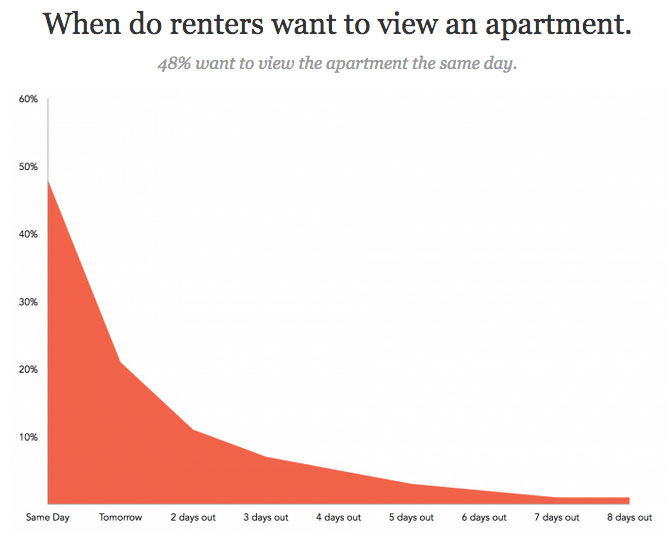 Onerent enables you to browse listings and enjoy on-demand showings for free, 7 days a week at fully-verified listings. Our dedicated mobile manager team is always on the move so you can enjoy an easy showing process. If you decide on the spot that it is the home you want, you can finish Onerent's free online rental application on your phone during the showing, and qualify and sign a lease by the time you get back home. It's that easy. You have instant response to listing inquiries. With our dedicated 24/7 support team, we are ready and waiting to help you find your dream home in the shortest time.
Fair Applicant Screening with equal Opportunity
Despite Federal, State, and Local laws prohibiting housing discrimination based on race, color, sex, national origin, ancestry, mental disability, physical disability (HIV & AIDS included), familial status (children), marital Status, age, sexual orientation, source of income, student status, and other arbitrary reasons, a chart based on a U.S Department of Housing and Urban Development study shows a pattern of discrimination against minorities.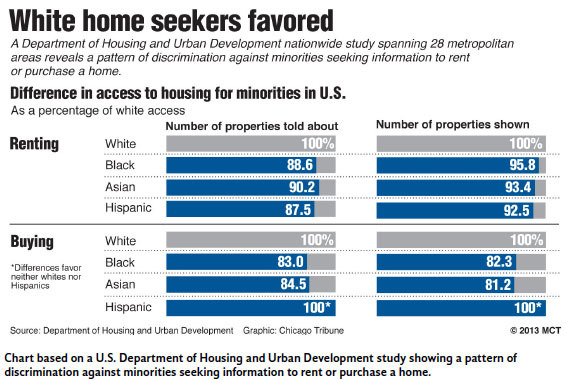 Onerent gives every applicant equal opportunity to qualify without discrimination based on federal, state, and local laws.
Any renter can qualify online with a credit check, background check, employment and income verification. A fair housing policy is in place and the screening process follows guidelines of state and federal fair housing laws.
Unique Online Renting Experience
You can have an easy and smooth experience in your search for a home. Our online platform is fast and easy to navigate whether you are browsing our listings, scheduling a showing or filtering based on your preferences.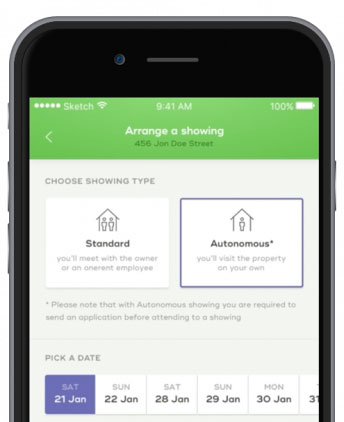 You can also look for properties that are pet (cat or dog) friendly. You can easily sign up for your account, pre-qualify and make a wish list. There is a wide variety of choices in every location we service, helping you to zero in on the best home at the best locality with the best facilities. We have accurate pins dropped on the properties on the integrated map on the browse listings page to give you a clear overview. Paying rent or submitting maintenance requests has never been easier. Simply login to the Renter portal, and take care of business.
Easy Move-In 
With Onerent, you can schedule the move-in at your convenient time. Prior to your arrival, Onerent conducts a pre-move-in inspection, making sure the property is ready for you. This is made possible by a careful combination of Onerent's integrated platform and boots-on-the-ground approach, giving the renter the best renting experience.
24/7 Active Maintenance Support
Are you sick of phantom landlords & maintenance requests constantly going unheard?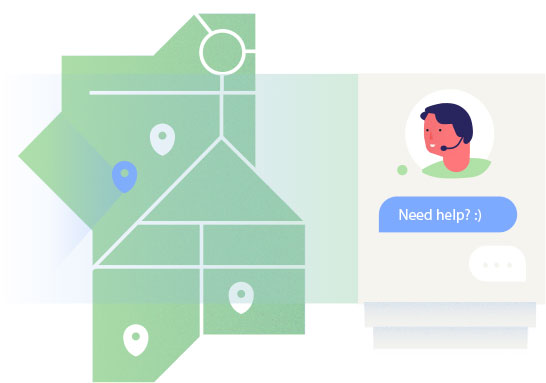 Our support team works round the clock throughout the year, ready and waiting for your call especially when maintenance issues pop up. Onerent is ever present in your rental journey and its support system makes sure that you have a pleasant experience.
Fair Rental Pricing
One of the pressing concerns of Los Angeles City is its rising homeless population. According to Los Angeles Homeless Services Authority, there are nearly 34,189 homeless people in the city of Los Angeles and the number is growing.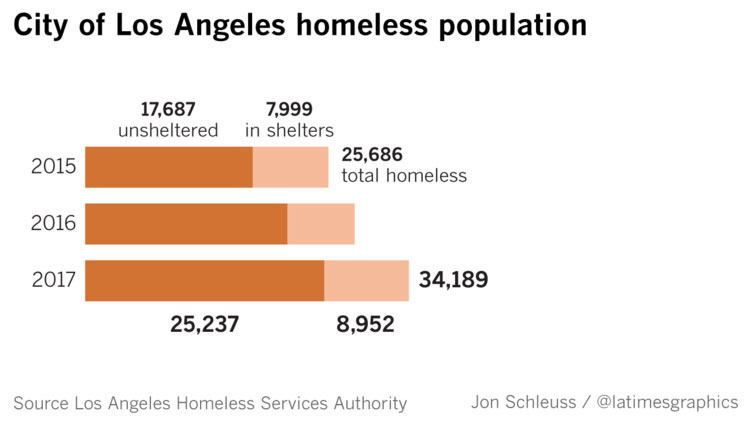 Even median income Los Angeles renters aren't overjoyed. According to the Renter Survey from Apartment List, Los Angeles has a C+ renter satisfaction score.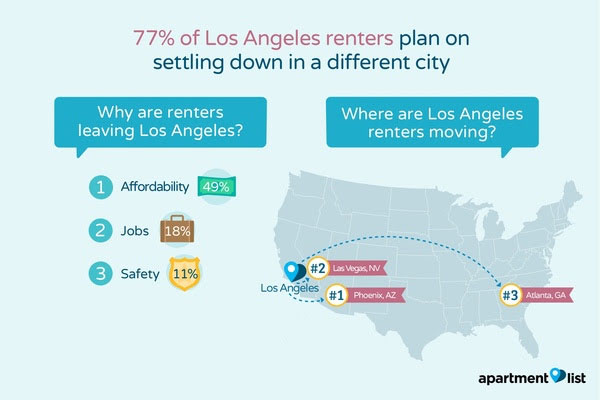 Affordability, jobs and safety were key issues that lowered the score. Other contributing factors were commute time, school quality, and pet friendliness. Overall, Los Angeles earned lower scores than many cities, ranking 36th out of the 50 largest US cities. Within California, Los Angeles earned a lower score than San Diego (A-) and San Francisco (B+), but higher scores than San Jose (C), Sacramento (C) and Oakland (D).
As a Renter, you can expect more options on the table as listings on Onerent are priced fairly and offer the best value for money. Owners are encouraged to set fair rent through accurate, data-based comparison reports generated through data science. They are able to price their rentals correctly, avoid vacancy costs and earn good returns on their investments. Renter have a wide array of fairly priced quality rentals to choose, and get to enjoy the best renting experience with Onerent.
Looking for a rental in the Los Angeles area? Take a look at our new renter experience!