How to Save 40 Percent On Your Monthly Rent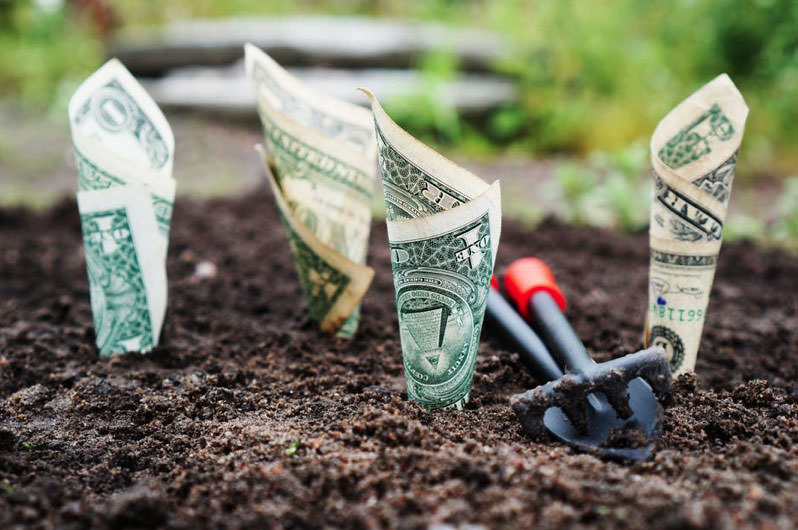 Traditionally, renters are left out in the dark when it comes to negotiating rental rates. In some areas, rentals can even be a bidding war or end up doubling up on roommates just to make their rent payments. But what if this wasn't the case? Can renters save 40% on their monthly rent without compromising their living spaces?
A new national study found that splitting rent equally with a roommate in a two-bedroom apartment versus living in a one-bedroom can save a renter around 40% of their monthly rent. How is this the case?
Rental price savings vary from neighborhood to neighborhood.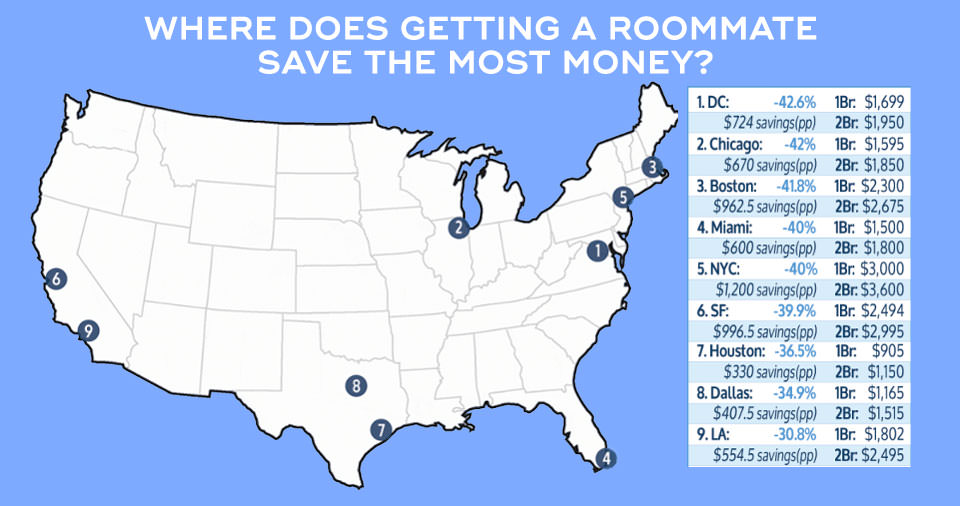 The most expensive and oldest neighborhoods generated the lowest amount of savings. What this means is that the cost of a two or three bedroom would be double the cost of a one bedroom. You would be better off renting a one bedroom in areas such as SOMA San Francisco and Upper East Side New York City. If you're looking to save money on monthly rent, the heart of the metropolitan areas is a place you should avoid.

The nine neighborhoods outside the city were less expensive and had savings over 40%. The additional cost of adding another bedroom was significantly less in these areas compared to the heart of the city.

These neighborhoods has the most amount of monthly rental savings for a two bedroom with a roommate:
Boston:
Jamaica Hills – Pond (46.6% savings)
West Roxbury (45.6% savings)
Everett (45.5% savings)
Chicago:
South Shore (49.7%)
West Side (48.7%)
South Side (47.1%)
Dallas:
Arlington (40.1%)
Glencoe Park (38.7%)
Fort Worth (36.2%)
Washington, D.C.:
Leesburg (46.2%)
Huntington (43.4%)
Old Town North (42.1%)
Houston:
Brazoria County (48%)
Conroe (44%)
Pearland (43.7%)
Los Angeles:
The Colony (46%)
Laguna Woods (45.8%)
Chino Hills (45.8%)
Miami:
New Hampton (45.5%)
Little Haiti (45%)
San Matera at The Gardens (45%)
New York City:
Ocean Hill (48.7%)
Gramercy Park (46.4%)
East Shore (46.1%)
San Francisco Bay Area:
North Oakland (47.5%)
Lower Hills District (45.6%)
The Old Quad (45.4%)
---
Related: Seattle Among Top 10 Most Expensive U.S. Rental Markets
Up Next: 2017's Most Competitive Cities to Rent In
---
Simply moving outside of major metropolitan areas will mean more savings in the long run. Most of these cities fall on the July 2017 most expensive U.S. rental market list as well:
Top 10 – 1 Bed Median Rent Prices – July 2017
San Francisco, CA – $3,450
New York, NY – $2,950
San Jose, CA – $2,390
Washington, DC – $2,210
Boston, MA – $2,200
Los Angeles, CA – $2,100
Oakland, CA – $2,100
Seattle, WA – $1,910
Miami, FL – $1,800
Honolulu, HI – $1,800
Of course living in these areas might mean a longer commute or sacrifice in night life, however the bottom line is, you'll have more cash to put elsewhere. If you are a renter looking to purchase in the near future, a simple simple compromise will lead to a happy wallet down the line.
Read more about how to save for a house while renting with Onerent.
Found this article helpful? Subscribe to our FREE rental advice blog for new real estate trends and updates!