How Rent Control Works in San Francisco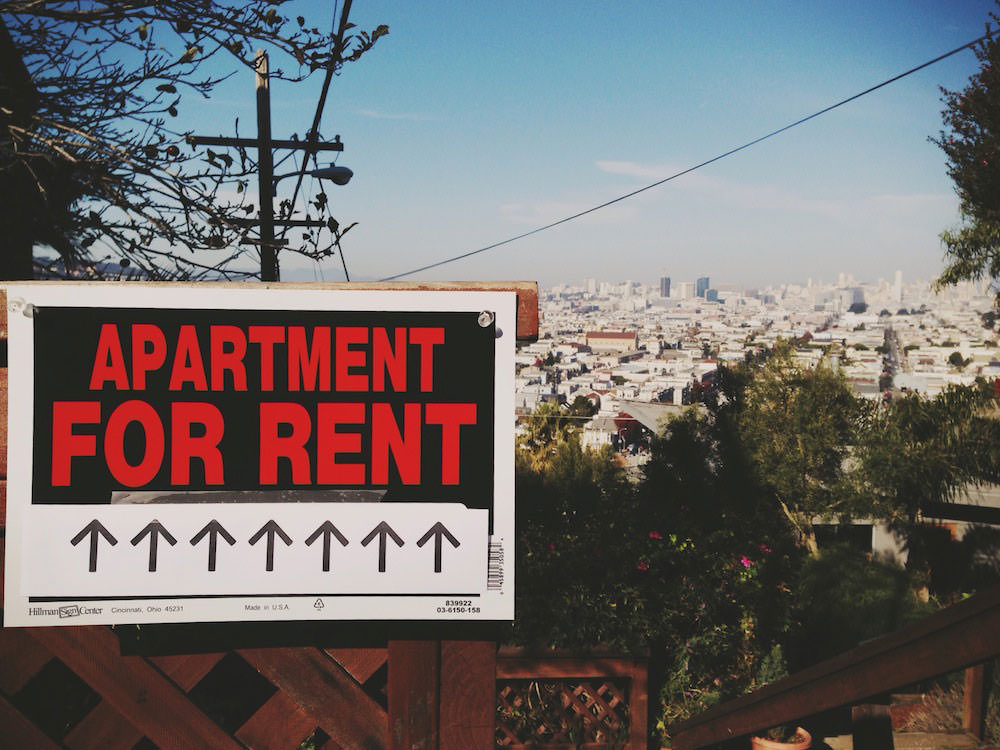 The San Francisco Bay Area and Silicon Valley has some of the most high valued companies today such as Google, Apple, and Facebook. The effects on housing from these noteworth companies come with a good and bad side.
Some guardians strongly oppose overdeveloping the area with units, while others believe supply and demand will balance out. San Francisco topped Business Insider's 20 Most Expensive U.S. Cities for Renters list of 2016 with an average one-bedroom monthly rental price of $3,590. Outsiders may be shocked to see such a staggering price tag, and may be curious as to how San Francisco rent control affects tenants and landlords.The San Francisco Tenants Union states the basic components of rent control from apartments built before 1979:
Landlords can only raise rent in accordance with inflation.
They can petition for additional increases if they make improvements that affect the tenant capped at 10 percent, or increased upkeep costs capped at 7 percent. The Rent Board must approve these petitions.
Tenants have the right to petition the Rent Board if they can prove that the landlord does not meet the conditions of their lease agreement. Examples of this may include ignoring safety issues.
Landlords can only evict tenants for "just causes."
Because 172,000 units in San Francisco are rent controlled, rent control is a big deal in the city. Around two thirds of residents in San Francisco are renters.
While rent control is written in law to protect tenants against sudden spikes in rent, there are loopholes that make certain areas of rent regulations difficult to predict. For example, the Ellis Act gives landlords the right to evict tenants to "go out of business," if they take all the units in a building off the market for a certain amount of years.
Consider the case of Deb Follingstad. Deb Follingstad is a tenant in San Francisco who received a 315% rent increase by her landlord in 2015. The monthly rent was $2,145 for her a two-bedroom flat above a former gas station in Bernal Heights. She received a notice to increase rent to $8,900 with an additional security deposit of $12,500 while having no physical additions to the unit. The landlord increased prices to forcefully evict the tenant with intensions to move in after.
Follingstad sued her landlord and was awarded a settlement of $400,000. Follingstad's lawyer stated, "It's the highest amount we've ever settled a case [of this type]". The reason for this high settlement is because rent and emotional distress damages are automatically tripled under San Francisco's Rent Ordinance.
It can be an exciting market to get involved in, but takes extra care and research to list rental properties, communicate with tenants, and collect proper rent payments, and everything else it takes to secure profitability in such a competitive market.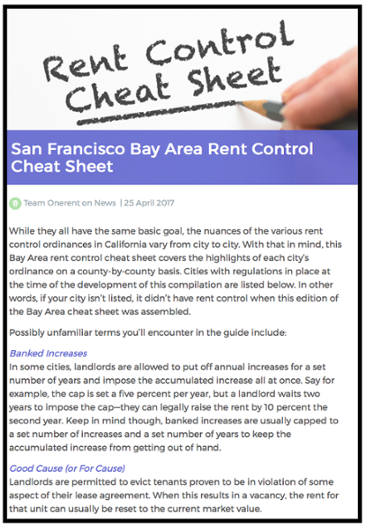 Rent control is a tricky subject, that's why we've published our rent control sheet available for a free download to all Build With Onerent readers. Get yours on our real estate blog.
Browse Hundreds of Listings In Your Area