How Much Could $3,000 a Month Get You For A Rental in Santa Monica, California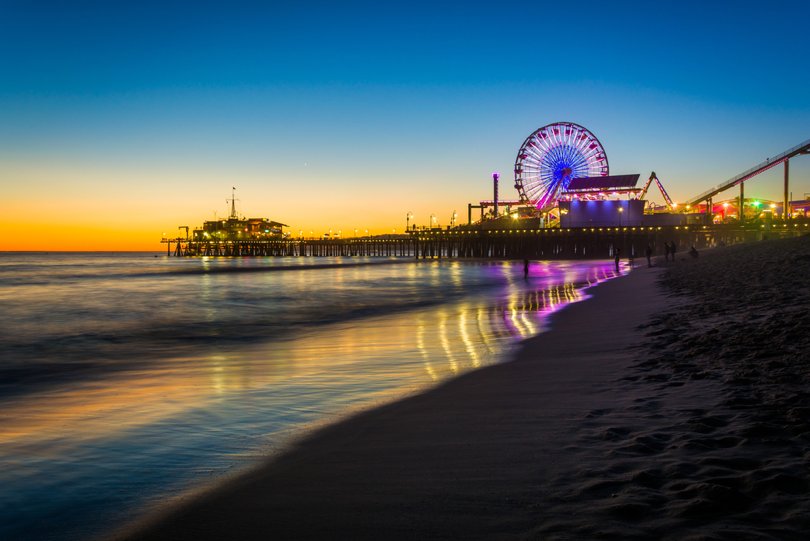 Want a relaxing place to live near beautiful beaches? Santa Monica is perfect for you.
This area is known for expensive homes, but you don't have to be rich to live there. Rentals make it possible for people to enjoy everything Santa Monica has to offer for around $3,000 a month.
This post was written by our partners at Rentometer, whom uses advanced tech and data management tools to provide rent comparisons anywhere in the U.S.
The following are some of the best rentals in Santa Monica, California we could find around the $3,000 a month price point.
Luxurious Studio Living at Santa Monica — $2,400 /Mo
The Biella, Arrezo, and Lugano studio apartments are available for around $2,400 per month. The property is located near the beach and mall and has a gorgeous well-kept landscape. A clubhouse is available for events. For those who are interested in having extra room, garages and storage units are available. Tenants are free to use the playground, pool, fitness center, spa, and covered lots. Each unit includes a washer and dryer, hardwood floors, carpets and a balcony, deck or patio. Pets are welcome, but with the weight restriction of under 65 pounds.
Living at Santa Monica doesn't only mean having a home near the beach, but it's a place where you can belong to a community. Reviews of the property are positive. One Yelp reviewer says, "I loved, loved, loved my apartment in the Living at Santa Monica network of buildings. I lived in the Lugano for 2 years in the most beautiful apartment with 20-foot vaulted ceilings. My experience with the company, staff and maintenance crew was wonderful."
You must see this to believe how beautiful it really is, so click here for more information.
Pacific Plaza One-Bedroom Apartments — $2,900 /Mo
The Pacific Plaza Apartments is minutes from Santa Monica Pier, restaurants, shopping and the Farmer's Market. Take advantage of the well-designed floor plans, new fitness center, 24-hour valet, garage and covered parking, and much more. Units are ready for broadband Internet access, cable or satellite, and includes carpet, dishwasher, storage space, garbage disposal, microwave, patio or balcony, tile floors, and window coverings.
Children living at Pacific Plaza attend Roosevelt Elementary School, Lincoln Middle School, or Santa Monica High School. These schools are the best in the area, and provide an excellent academic foundation for a lifetime of learning.
Pacific Plaza Apartments offers luxurious living for an affordable price. Click here for more information.
Looking to rent your property in Los Angeles or Santa Monica? Schedule a FREE comparable report to see how much your property is worth!
Browse Listings & Schedule A Showing