Amenities Your Renters Are Looking for This Spring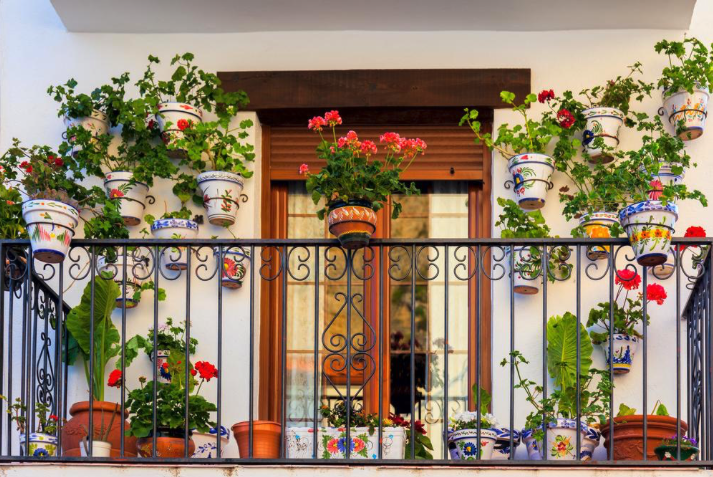 Spring is approaching, and renters are excited. It's a great time of year. It feels like a new start because everything is so fresh, green, and alive. To keep your renters happy, you should consider certain amenities. The following amenities are what most renters look for when spring has sprung.

This post was written by our partners at Rentometer, whom uses advanced tech and data management tools to provide rent comparisons anywhere in the U.S.

Flowers Planted
Renters want to see pretty, vibrant flowers. They make them happy.
Which ones are best for springtime?
Daffodils
Tulips
Lily of the Valley
Hyacinth
Bluebells
What's great about these is that you can plant them one time, and every year they will bloom in the spring.
Bushes Pruned
After the long fall and winter, bushes are overgrown. Pruning them will give them their shape back. It makes them look clean, healthy, and fresh.
This is also good for growth, which will make renters happy since seeing new growth means that they are healthy and well taken care of.
Landscape Cleaned
The colder months have wreaked havoc on landscapes. There may be small pieces of trash, weeds, and the mulch may have thinned out to almost being non-existent. Cleaning up the area, pulling weeds, and laying mulch will make everything look new again. There's no better feeling than walking outside and seeing everything maintained, especially in the spring.
Landscaping services make up a large segment of the economy during this time as it is an $82 billion industry with growth during the Spring seasons. Bottom line is, renters want landscpaing
Air Conditioning Maintained
Spring is just the prelude to a hot summer in some areas. Renters DO NOT want to deal with air conditioning problems when the heat hits. That's why the spring is the perfect time to have air conditioning maintenance done. This will ensure that the unit is clean, working well, and ready to be turned on when needed.
Window Screens Checked
Spring is also a season when many people want to open windows to let the fresh air inside. To keep flies and other nuisances out, screens need to be in the windows and secured. Doing an inspection of window screens is important to ensure there are no problems.
This also improves the home security as well, which will make your tenants have a strong peace of mind in the long run. 
Pest Control Service
Spring is also when bugs, rodents and other pests emerge from their long slumber through the colder months. This means it's a good time to have pest control inspect and treat any problem areas in and around the property. Your renters will appreciate this when they don't have to deal with anything crawling into their home.
Before taking any action with pesticides, the EPA recommends trying to prevent pests first. Store food in sealed plastic or glass containers. Fix leaky pluming and avoid water accumulating anywhere in the home. Close off places where pests can enter such as caulking cracks and crevices around cabinets and baseboards.
Bicycles, Scooters, Frisbees, and Balls
If you want to go above and beyond, you can set up a place where people can borrow bicycles, scooters, frisbees and balls to use. People want to be outdoors when the weather gets warmer, but they don't always know what to do. You can solve that issue by giving them some options.
Ask Your Renters What They Would Like
There's no harm in taking a survey of what your renters would like for the spring. Some requests may be quite easy to grant. You can either drop off a form for them to complete and return to you, or you can simply ask them. No matter how you ask your renters, they will surely be impressed, and this will keep them at your property for longer.
A quick renter survey will go far as for how you can improve your management services for the year.
Interested in learning more ways to upkeep your home? Subscribe to our real estate blog for FREE weekly guides.

Rentometer is a fast, easiest way to compare rents anywhere in the U.S. Rentometer uses advanced technology and data management tools to provide a thorough rent comparison analysis within seconds, for any address in the U.S. Rentometer also offers premium subscription services for professional users that need more information and services to help them build and operate their rental housing businesses.
Transparent Rental Maintenance with NO MARKUPS