5 Tips to Finding a Rental Home in Santa Cruz, CA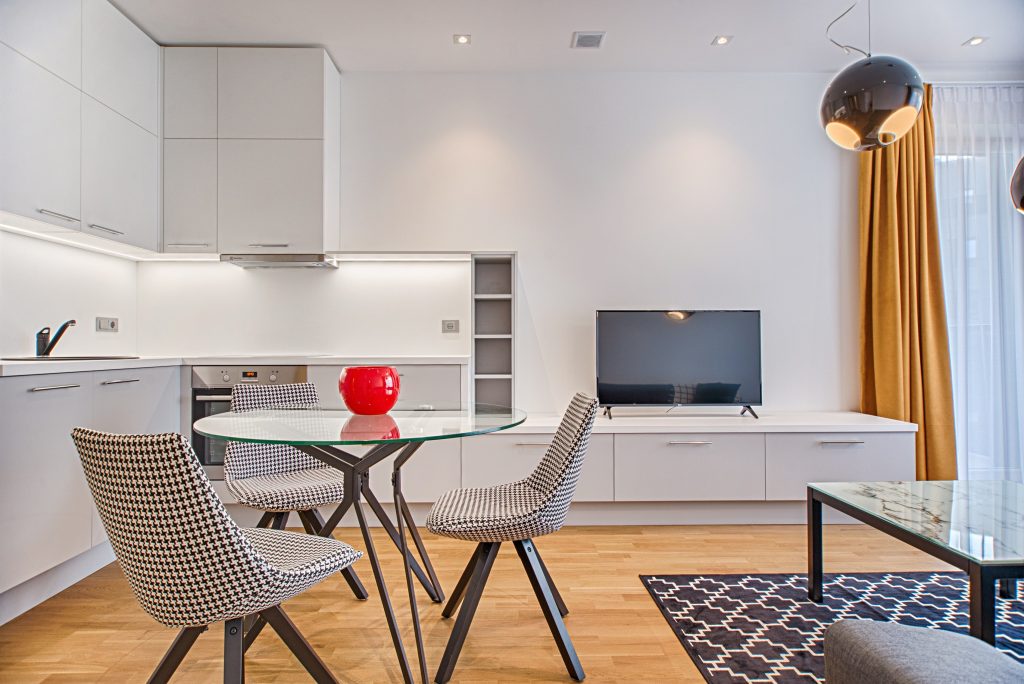 Many of central California's white-collar professionals are settling in amongst the sandy beaches of beautiful, sunny Santa Cruz with its breathtaking bluffs and mountainous skyline.  With the U.S. Census showing only 7.8 percent of housing structures unoccupied, inventory is the single biggest problem facing this coastal California market today.
Given such extreme shortages, it can be incredibly difficult to find a rental, much less the right rental.
As a renter, though, you have certain advantages on your side, the most important being time.  Remember, even if you do not find your perfect rental at first (and we're going to work hard to prevent that), it's still a temporary lease that's far more favorable than a life-long home mortgage. The beauty of renting is that it's a short-term commitment of usually just a year and then you have the freedom to move on.
But let's be honest – moving is NOT fun, so it is in your best interest to find a rental that works best for you.
We're here to save you some of the headaches and help expedite the process with our insider tips and tools!
Know Your Options
A quick snapshot of Santa Cruz by Neighborhood Scout shows the following:
7 percent of residents are renters
Only 7 percent of properties vacant
The University of California Santa Cruz (UCSC) only serves to heighten the housing crisis, with its own housing shortages bleeding over into surrounding communities. A recent report by the U.S. Census shined a public spotlight on the issue, further heightening demand and increasing property values.
"Housing is the number-one issue in Santa Cruz County, and we have to find ways to relieve the burden renters are experiencing,"
 Steve McKay
UC Santa Cruz's Associate Professor of Sociology
This has led to a rise in Airbnb rentals, an especially popular alternative for younger students and junior employees unable to afford the average rent. It became so popular, in fact, that county legislatures had cut Airbnb rentals to a maximum of 450 properties. 
Neighborhood Scout also reported that over half of all Santa Cruz properties are single-family homes, with apartment buildings/complexes giving close chase. The average rental has two to three bedrooms, with four bedrooms and more becoming increasingly rare and exceedingly expensive. 
However, your budget will be the deciding factor for your rental, so that's the most important place to start.
Run the Numbers
With population on a steady incline over the last few decades, Santa Cruz is a trendy, but pricey, place to live.
Realtor.com shows rentals ranging in price from $1,000 to $6,000 per month.
In this competitive of a market, you must be reasonable when creating and maintaining your budget. A recent study by UC Santa Cruz revealed a growing problem of rent burden (spending 30 percent or more of your income on rent and utilities), with as many as one in four residents, reported spending well over 70 percent!
With rent burden such a growing problem in Santa Cruz, it's vital that prospective renters are realistic about what they can and cannot afford.
Limit your search to what you can afford. Take care to include reasonable expenses like food, spending money, and insurance before settling on a final budget. 
Of course, a modern downtown penthouse will take your breath away, but it comes at a cost and rest assured that you will pay for every inch and amenity you are given. If you cannot give up that dream listing, remember that roommates are always a great option to allow greater affordability for that nicer place.
There are other things to consider, as well. Many renters are so preoccupied with their busy lives that they miss a lot of the important legislature until it's too late. In August, we discussed the legalities concerning recent and upcoming California housing legislature.
Take this into account when making your budget! If you're already at your max and you don't expect any improvements to your financial situation, it probably is not the best idea to go for the higher end of the budget. Also, consider the location of your rental. Rent increases are especially popular in bustling, high demand areas.
Dive Deeper: How Much Could $2,000 Get Your For a Rental Home in Santa Cruz, CA?
Choose Your Neighborhood Wisely
When searching for a new home, it's important to get to know the neighborhoods within your city. Your neighborhood will have a lot to do with the kind of neighbors you will have, so it's best to find an area that both meets your budget and your lifestyle. Your neighborhood will have a lot to do with what kind of neighbors you can expect. 
The U.S. Census reports the average Santa Cruz resident is 37 years of age and makes $70,000 annually, with about 15 percent of residents falling below the poverty level.
There is one major trend prevalent in Santa Cruz rental properties, and that is further from the beach and the university, the more affordable the rentals become.
The Boardwalk/Beach Hill is among the priciest, with a strong focus on vacation rentals, and Downtown and Westside are always popular for their teeming nightlife and commercial district, but you will have to fight the college students for rentals here!
Eastside is a well-loved favorite, with its cute affordable neighborhoods and sleepy beach living, and Midtown's relaxed community, with its focus on locally owned shops, cafes, and Seabright Beach nightlife, are popular options for the most renters.
Read more about Santa Cruz neighborhoods.
Other popular nearby areas include Watsonville (home of the annual strawberry festival), Capitola (imagine a Mediterranean seaport), and Seacliff, a long-loved favorite for its European architecture and popular beaches.
More remote areas like Boulder Creek and Davenport, while beautiful, are located even further out and will require some commuting depending on your job.
Still having trouble deciding? Chat with one of our representatives today for a more detailed analysis of local neighborhoods 
It's a Matter of Timing
Be Ready
In such a competitive market, it's imperative that you are prepared to jump on that perfect rental when you find it! Sometimes, taking an extra day (or even night!) to hum and haw over that listing could mean awakening in the morning with the listing already taken and suddenly you find yourself back at square one.
An important part of the rental process, of course, is the security deposit. Be sure to have your first and second month's rent, as well as a full security deposit, ready so you can jump on that property when you find it!
Be Organized
When you find the ideal home, you need to be ready for the application process, and that means having all of your documents and financials in order. The average rental process includes an application with references, credit screening, background check, and both income and employment verification, but inquire with your landlord about special requirements.
Be a Savvy Planner
If you have the freedom to choose your move date, this could save you a lot of money and stress. It's always best to avoid summer, which is the busiest time for moving with kids out of school, people vacationing, and the incoming class of UCSC freshmen. UCSC's website confirms July through September are the busiest months for college rentals.
If you wait for those slower months, not only will you find better availability, but you also may be able to find and negotiate better pricing!
Onerent's incredibly user-friendly platform is designed specifically to help you find the home of your dreams. Within the same platform, you can select your rental, schedule a tour, and build your own personalized team to aid you in the journey.  Without the harassment of overzealous property managers and agents.
What about when you find that perfect listing? Onerent guides you through that too, with free rental applications and direct contact with agents through its interface.
And we're now available in Santa Cruz. 
"Santa Cruz is near and dear to our hearts, given our headquarters is in San Jose. Following the direction of our existing customers and a trend of increased real estate investment in the Santa Cruz area, we're looking forward to a swift roll-out of our leasing service in the region."
Greg Toschi 
Co-Founder, CEO, Onerent
Save yourself the gas and wasted time driving around from rental to rental. Check out rentals from the comfort of your own home, or link up with the right professional through the user-friendly Onerent forum.
And it doesn't just end when you sign that lease.
There are other factors that will concern you now that you are a bonafide Santa Cruz resident, and many renters are so preoccupied with their busy lives that they miss a lot of the important legislature until it's too late.
We will continue to update you on relevant and important developments affecting you as a Santa Cruz resident.
In August, we discussed the legalities concerning recent and upcoming California housing legislature. We also continue to follow the Costa Hawkins Act coming up on the November 2019 ballot.
Subscribe to our blog in order to stay abreast of the latest developments affecting Santa Cruz
Start saving for your dream home
Move into a Onerent home and earn back 20% monthly rent for a future home