5 Stress-Free Thanksgiving Dinner Party Tips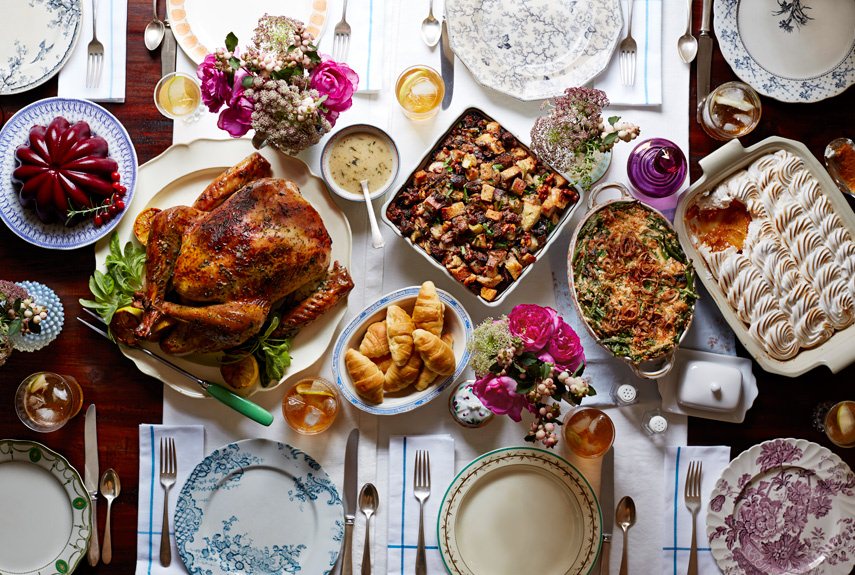 We all love going to Thanksgiving parties but hate making the Thanksgiving dinner. Follow these five tips to ensure your Thanksgiving dinner party runs smoothly.
Tip #1: Make Thanksgiving Dinner A Potluck
Hosting a dinner for 30 to 40 guests can eat up a lot of time and make a large dent in your wallet. Open the dinner up as a potluck! Potlucks parties are where each guest brings a different dish to dinner. Some guests can bring appetizers while others bring deserts, meanwhile, you will be responsible for the turkey. This can be great for parties planned in a pinch.
Here are some tips for a great potluck:
Do not double up on plates. We do not need four pumpkin pies, and more than one fried turkey.
Beware of freeloaders.
There will be people who come to your party without a dish. Follow the rule of no dish, no entry.
Do not critique other's dishes.
Do not brag about your dishes.
Prepare for back up foods in case some people do not show up.
Tip #2: Buy Your Dishes, There's Nothing Wrong With That!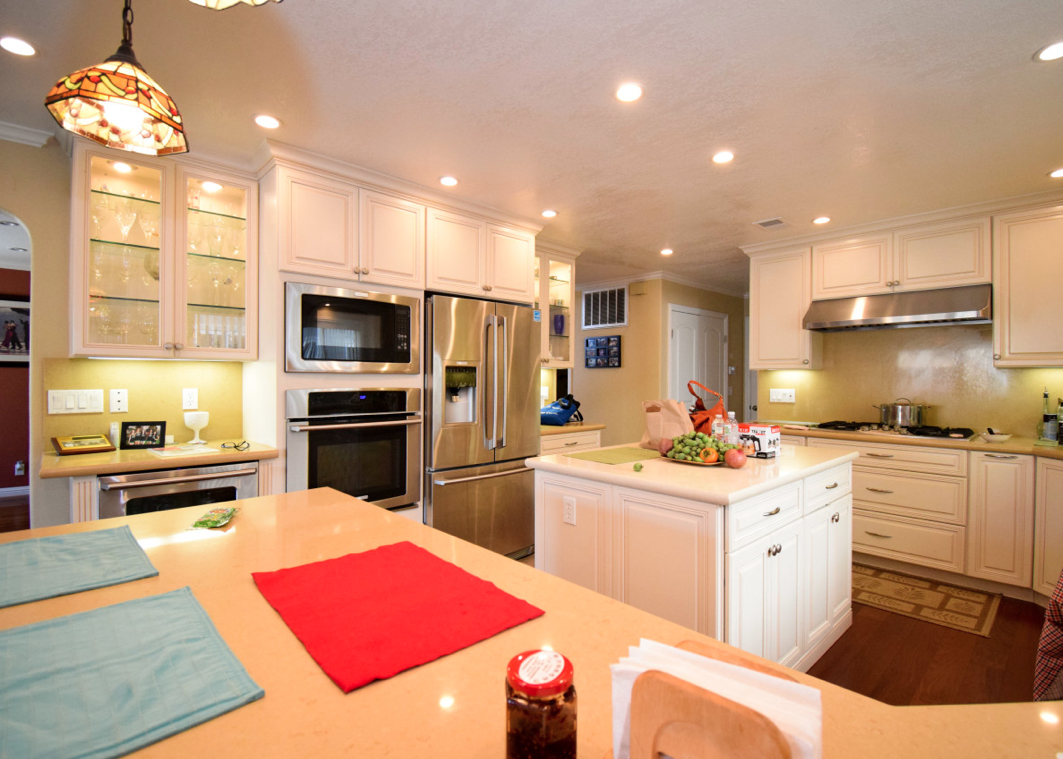 Let's be honest, not all of us are great cooks. Instead of making mediocre fried turkey or green bean casserole, you can purchase it from Whole Foods or Trader Joe's. Nowadays, you can buy thanksgiving turkey prestuffed with perfect stuffing and cranberry sauce.
This means you'll spend less time preparing food, and more time watching the Thanksgiving parade or football games.
Tip #3: Guestimate How Much Food You Need For Your Thanksgiving Party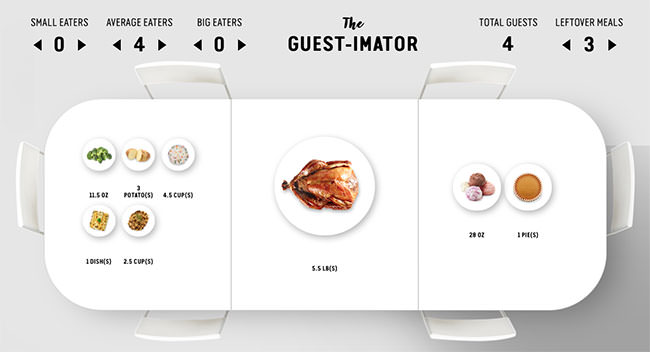 "How much food do I need for Thanksgiving" is a common question you ask yourself. Stop guessing and start estimating with the food guest-imator by SaveTheFood.com.
This tool calculates food size depending on number of guests, their appetite, how many leftovers you would like, and if you prefer a classic Thanksgiving, veggie dinner, or a little bit of everything.
Now you can stop asking, "how much food do I need for Thanksgiving", and start guestimating!

Tip #4: "Kid Proof" Kid's Table
It's probably your turn to hold the Thanksgiving dinner party however with the number of families coming with children, you might not have enough room for everyone. What's worse is the clean up after.
We recommend making the kid's table "kids proof" by laying plastic tablecloth both on and under the table. Give the kids plastic cups with straws and lids, paper plates, and plastic utensils. This will save clean up time later and prevent broken plates as well.
Tip #5: Stocking Up On Tupperware For Thanksgiving Dinner Leftovers
This one is a no brainer. Stock up on Tupperware for your leftovers. This makes clean up easy. Aluminum foil and plastic wrap won't cut it because it's not stackable in your fridge. Tupperware is! You'll want to dig into week old pumpkin pie stored in Tupperware versus being left out in plastic wrap.
If your fridge can't fit this much food, you can easily give it away to your guests.