The Benefits and Challenges of Homeownership For Millennials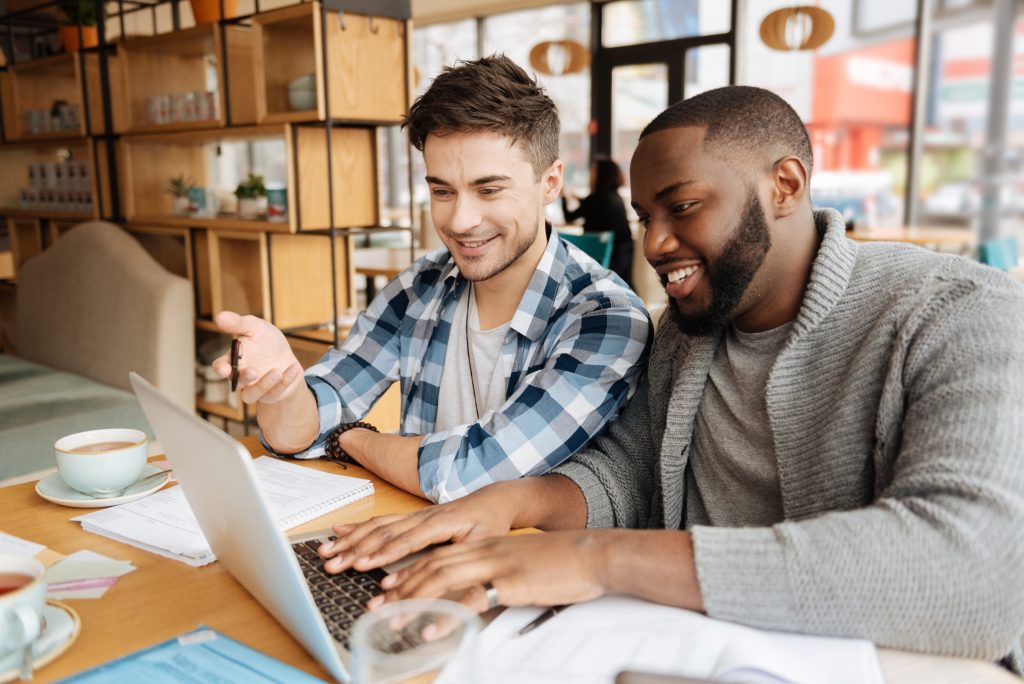 The rise of creative economies and the rush for jobs in urban areas have had drastic impacts upon rent and housing prices in previous decades. Due to the most basic laws of supply and demand, people's' cannot afford homes in these areas. This leads to a rise in rent prices on account of everyone wishing to live in the same place, and fewer can afford a home due to these prohibitive costs. In these cases, we can better understand the crises of homeownership for the millennial generation. While they continue to build the capital of some substance as this piece is being written, we will take a closer look.
This is part two of a three part blog article series discussing homeownership within the millennial demographic. Read part one.
The Stigma of Homeownership
Aside from these costs, other factors help explain why younger generations do not own homes. This generation came of age in the housing crisis and eventual economic crash of 2008. Because of this, there is a certain stigma has arisen among owning a home for a variety of reasons. For the most part, people claim that there's really no positive difference between homeownership and renting. They also say that homeownership is an impediment to social mobility rather than a tool of upward mobility. We need to look at the difficulties that come with buying a home in the first place. First, though, let us look to these points to determine whether they hold grounding. 
There are several assertions that property ownership is a negative investment. But these fail to take into account that homeownership is like marriage (and it is no coincidence that the two are tied together in the general imagination.) Each one is a long-term investment that requires careful thought and devotion. They also need a willingness to give oneself to an extended project for a long length of time. This is why studies such as the one put out by the Toronto Globe and Mail explain the issue so well. First, they adjust for inflation and take property tax into account. Even after doing this, homeownership generates more revenue than renting and putting the extra into a portfolio. If one commits to a given location, builds a house and works on it (as opposed to moving all the time), and saves well (much easier with a compulsory mortgage than a voluntary portfolio), buying a home becomes a far better long-term investment for one's wellbeing.
There are also more advantages to homeownership than one's domestic concerns. A comprehensive study from the National Bureau of Economic Research (one of the most influential U.S. think tanks), makes this point clear. The study by UCLA professor Andrea Eisfeldt and portfolio manager Andrew Demers shows that investment in property produces an average 9% yearly return. This puts property ownership on par with stocks (and far more so than bonds) for the purposes of revenue generation.
Up Next: Top 6 Ways To Save Money For A Home With Low Income
Read More: 25 First Time Home Buyer Tips for Millennials
Definitive Commitments
And this, in a real sense, is one of the greatest unspoken challenges in buying a home. Doing so can be done, even when one has $80,000 in student debt. Yet it requires solid commitment and making the choice for yourself rather than listening exclusively to friends and family on the matter. This is a time where we are told that the norm is to bounce from career to career. It's the time to "move on the spot", or reinvent ourselves if we realize that our lives aren't going the way that we want. We can see homes as heavy millstones that overbear us. But we should see them as touchstones around which we build new lives. For people to buy a home, they have to be willing to break beyond this "house as an anchor" mentality. They need to see homeownership as an essential part of committing to a location. This leads both to contribute to a community and starting a family. This is part of the building that can grow deeper rather than one that always remains unsettled.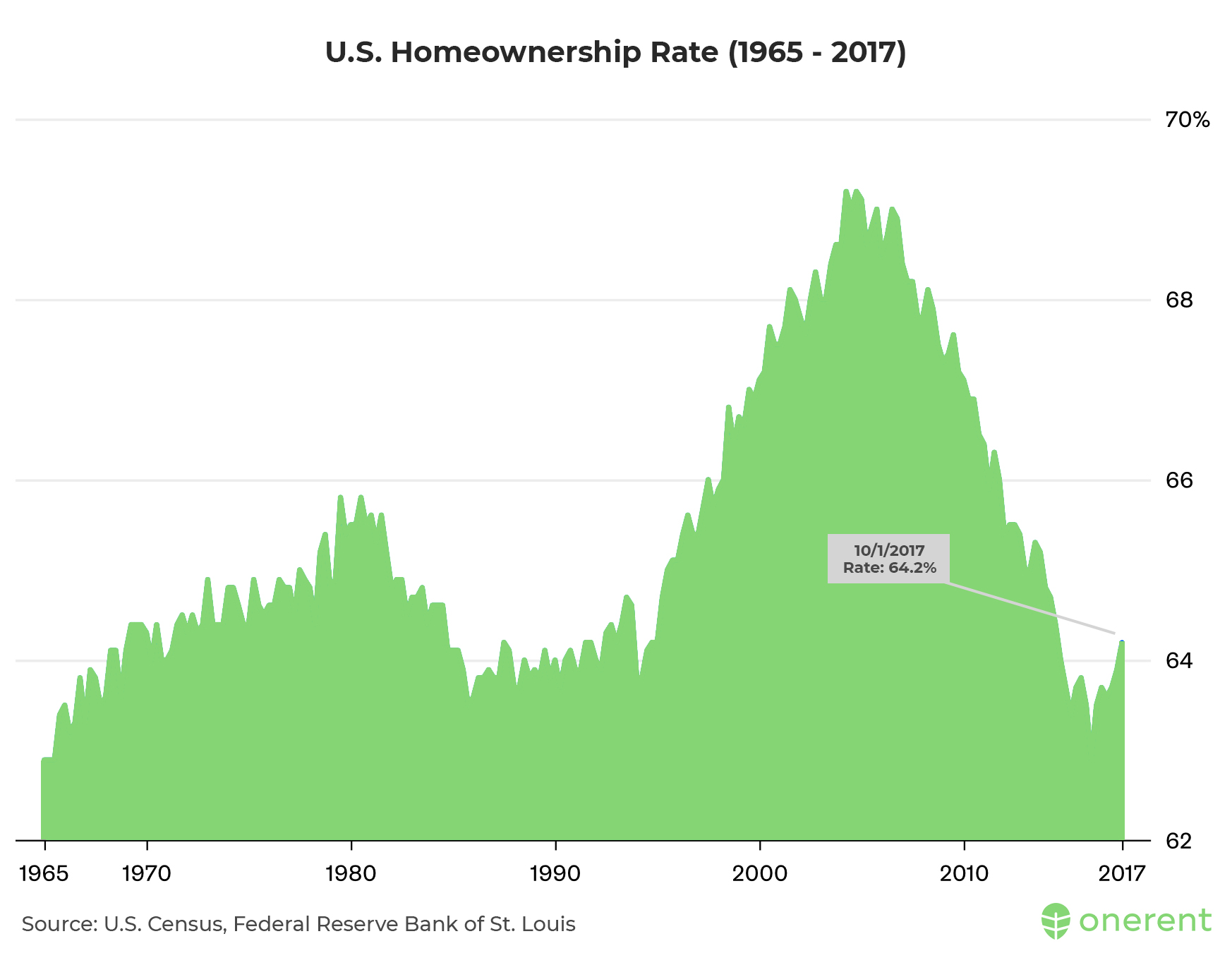 Also, this desire to commit to a location is not only a good one but one that will be necessary for the future. As Bloomberg reports, 2017 was a good year for homeowners. The number of people buying homes began to increase in proportion to those renting for the first time. As these numbers continue to rise, local governments will have to act. They will shift towards connecting cities with housing communities. This will link non-rental properties with the creative economies needed to pay for them. 
This begs the question-homeownership is the way of the future for a long-term commitment to an industry. It's essential to building a family and contributing to a community for a lengthy period of time. So what remains the chief obstacle to attaining it? 
Prohibitive Costs
As in all real-world scenarios, we have to save the bad news for last. Let us now set aside these issues people have raised with homeownership. We cannot stress enough that upfront costs are the greatest impediment to homeownership. We live in a time where total student debt in America alone reached $1.5 trillion on May 12th. This is to say nothing of countless costs and obligations, all of which hinder the ability to put a 20% down-payment and commit 30% of one's monthly budget. (the suggestion of most financial planners) to a mortgage becomes all the more difficult. To give an example, 80% of Millennials surveyed in a study by ApartmentList wanted to buy a home. Unfortunately, this same 80% only had $1000 saved up! In fact, the housing industry predicts that due to this inability to build capital, the prohibitive costs of homeownership could lead to 600,000 fewer households in the next decade alone.
Despite these costs, the desire to commit and build a life will no doubt remain for millennials. As cities prove more prohibitive to familial structures (as we have documented in earlier posts), non-urban housing will still remain an option, even if it is hard to achieve. As the job market improves and millennials form families, analysts predict a rise in the possibility of homeownership, even if it is a large obstacle. Recently reformed tax policy, for example, will incentivize builders to focus more on starter homes. This comes because of the lowered ceiling for interest deductions on high-end homes. These and other shifting trends (rise in employment, the proliferation of jobs) could lead to a rise in accessible homeownership. 
Here are also 5 ways renters can qualify to buy a home.
Here, we can see hope. Time-tested methodologies for buying and maintaining a home still exist and are accessible to the current generation. As we have shown, buying a home with the intent to commit can have long-term benefits. These reverberate on one's own economic and social lives. Still, the matter is up to millennials. They are the ones who have to choose to commit in this way, and whether they will or not remains a mystery.
Solution: Poplar Street by Onerent
If you're renting now but planning to eventually buy a home, burning 35 to 50 percent of your income each month on rent does not always feel like the best way to save for your future. In a traditional rental situation, you will never see a penny of your rent come back to help you in the future. Instead of building equity in a home you own, you get short-term convenience at a steep price.
Onerent is pioneering a new way to rent with the launch of a first-of-its-kind product named "Poplar Street". When you sign up for Poplar Street, you can earn 20 percent back on each month's rent payment as a credit towards buying your first home. By saving a portion of your rent for a future home purchase, you get the convenience of renting plus the tools to build equity in your future home purchase.
Get early access to the Poplar Street below to be the first to know about homes enabled with the program or to convert your current rental to a Poplar-enabled home.
Start saving for your dream home
Move into a Onerent home and earn back 20% monthly rent for a future home.