New Homeownership Trends: The Rise of The Creative Class and the New Urban Crisis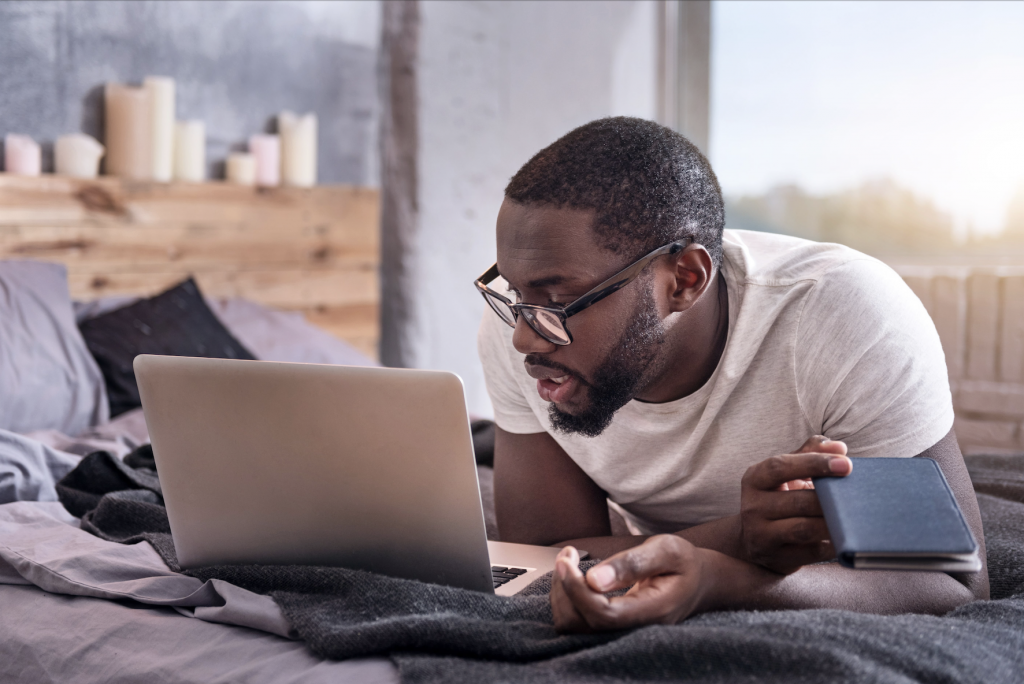 Data showing that younger generations wish to become new homeowners are eye-opening. Contrary to popular belief, Millennials do dream of buying a home. Around 75 percent of non-homeowners say they plan to buy a home soon from the National Association of Realtors.
Yet, developers are unable to understand and target the demands of the next generation of homeowners. We can fix this by looking at why rent prices became expensive in urban areas. We can then understand the reasons why younger generations still wish to become homeowners.
This is part one of a three part blog article series discussing homeownership within the millennial demographic. Read part two.
The Rise of The Creative Class and the New Urban Crisis
In a decision that is both imaginative and pragmatic, today's twenty and thirty-somethings are moving towards jobs in the creative and tech industries. They do so both as a matter of self-expression and self-preservation. The Millennial generation realizes that technical and creative jobs can affect all parts of life. We see these changes in educational policy and pedagogy and the way in which we eat. It is not a surprise that Millennials who thirst for the opportunity to change want to work towards this transformative economy. Millennials often times take jobs in the technology industry for its financial security and rapid growth.
It's Where the Future Is
This desire and growth do have a drawback to it, though. In the past decades, startups and industry have swiftly spread across the country. With these openings, each urban area proclaims that it will be "the next tech city." Herein lies a severe problem, encapsulated in those two words, "The Next." Technological industries, long-overlooked in vast swaths of the country, have always found a foothold on the West Coast. This is reflected not only in the number of tech jobs that these cities offer but the fact that the industry has clustered around them. This has created a thriving culture of industry in these areas. It makes securing funding, networking, and career advancement much easier in these regions. This is a similar principle to how there are many opportunities to work in finance in America. When given the option, though, those who want to build a thriving career in it with much opportunity flock to Wall Street. In the same way, people flock to cities like San Francisco and Seattle. By doing so, they aim to secure the best jobs with the most opportunities to play a role in shaping this industry.
To better understand this phenomenon, we can look to the writings of University of Toronto Professor Richard Florida. Florida has best been able to capture the trajectories of this economic transformation. His works The Rise of the Creative Class (2003) and The New Urban Crisis (2007) catalog this rise and its detrimental effects on housing. Florida explains that the natural trajectory of the creative class has risen because it is not bound by resources. In other words, the limits of a knowledge-driven economy are quite literally only what we imagine them to be. This, in turn, has led to scenarios in which housing prices have risen to extreme levels on account of the fact that the pioneers of these new creative jobs ended up turning the old way of doing work and commuting to a job on its head. As Florida explains in researching the findings of the National Venture Capital Association:
What we found is this old notion that high tech is only in a suburban Nerdistan, this idea that engineers prefer to live out near suburban office parks, drive a fast car, a nice, hopped-up Porsche to work. And don't get me wrong, suburban high tech is still important. But what we found was that San Francisco proper actually has a higher level of start-up activity and venture activity than Silicon Valley.
The "old" American Dream was simple. You bought a house far away from the job, have two cars and a white picket fence, and raise a family far away from the workplace. Now, though, people chose to build their lives alongside their work. As a result, they chose to make lives in these cities rather than see them as places of pure industry. Given the way that this shaped corporate culture, people in these lines of work chose to live in the cities. As a result, they ended up with jobs that could pay $75,000 to well over $100,000 on average.
The Facts Present Themselves: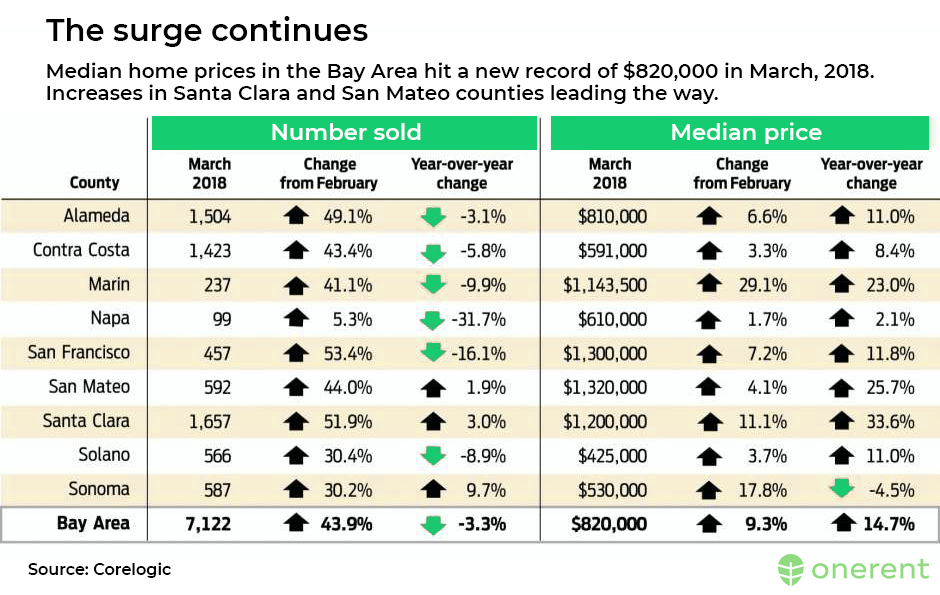 The results of this technological renaissance and the desire to live in the cities ended up causing a rental crisis that mushroomed. Left unchecked, this crisis then spiraled. Take the situation in the cities, for instance. As people with the money to afford apartments and improve them moved in, rent prices rose. This caused people to move out of their houses and away from the city to escape prohibitive prices. Yet, as Professor Florida explains, financial hubs like New York took notice. They could see that technological industries were the way of the future. They then chose to thrust even more money into the industry, causing a situation in which:
"New York exported all of its venture capital. It was a center for finance, but it shipped that money out to Silicon Valley, the Bay Area, the Boston area. New York City in this band of the area in Lower Manhattan—really from Midtown East and South through the Flatiron District, of course over to Chelsea, where Google has bought the Port Authority building"
The long and short of it is that as capital continued to flow to these tech-hubs, the companies involved could afford to hire more and better workers at larger salaries.  All of them then began competing with each other for the property within the city limits. As cities became prohibitively expensive (one ludicrous instance being the case where one man paid $400 a month to live in a wooden "pod" in his friend's apartment), people moved to the outlying cities, causing them to become more expensive in turn. Eventually, these cities also become far more attractive to workers. In time, the best and brightest continue to find work there, and thus more capital flowed in.
Beyond the San Francisco Bay: Amazon and Microsoft have had similar effects in Washington State.
Given the boons of tech, it is little wonder that cities also played a hand in capitalizing on the creative economy in order to ease urban blight. Much has been made of the role of the late Mayor Ed Lee's leadership in this. By enacting pro-business policies, he led San Francisco to further entrench its reputation as the most tech-friendly city in the nation. This in turn caused both prosperity and rent prices to climb further.
This cycle is a natural stage of capitalism-money will flow to where jobs and rising growth are. But, Florida also notes that a problem exists which he calls the 66 percent dilemma. At this point, only about 33 percent of the new jobs created in these regions are ones that can provide the livelihood needed to afford rent and living expenses. Only at this point can one accumulate capital to save for a proper home or condominium. The other two-thirds of jobs are low-paying and primarily in the service industry. People here are unable to make ends meet and unable to live in the cities in which they work.
As they find themselves pushed further and further away from these cities on account of rent prices drastically increasing, people in the lower-rung of industry find themselves trapped. They are unable to access decent public schools, networking opportunities, and the time to train in and apply for jobs. They also have to give more and more of their days over to commuting. It's getting to the point where many choose to live the cities entirely and seek out a life elsewhere in the country. They mostly do so in areas that have not become prohibitively expensive. This leads to a situation where the only ones who end up being able to afford rent or a mortgage are the original 33%, causing the prices of housing to soar all the higher.
 And this, at day's end, is a great gate that millennials find themselves having to enter. The only jobs that they can reliably count on as having some semblance of a future exist in urban regions. Additionally, the ones with the most potential for career advancement exist in a small clutch of cities.  Here, tech industries were able to gain a foothold and accumulate vast amounts of capital. To gain a foothold in one of these regions, they need to be able to secure work in a highly competitive market. They have to scout out the least expensive housing option in an ever-shrinking field and save well, none of which is easy.
Yet these obstacles to homeownership do not steer away young millennials. This generation wishes to play a long-term role in this industry, no matter how challenging it is to gain financial security. One of the main attractions of these jobs is their long-term growth and stability in an ever-changing economy, showing a drive on the part of millennials to not only move to areas of the country where these jobs are located. It shows their desire to definitively commit to these regions and build lives there. This definitive commitment and all that it implies is ultimately what makes or breaks homeowning as a solid investment. 
Solution: Poplar Street by Onerent
If you're renting now but planning to eventually buy a home, burning 35 to 50 percent of your income each month on rent does not always feel like the best way to save for your future. In a traditional rental situation, you will never see a penny of your rent come back to help you in the future. Instead of building equity in a home you own, you get short-term convenience at a steep price.
Onerent is pioneering a new way to rent with the launch of a first-of-its-kind product named "Poplar Street". When you sign up for Poplar Street, you can earn 20 percent back on each month's rent payment as a credit towards buying your first home. By saving a portion of your rent for a future home purchase, you get the convenience of renting plus the tools to build equity in your future home purchase.
Get early access to the Poplar Street below to be the first to know about homes enabled with the program or to convert your current rental to a Poplar-enabled home.
Start saving for your dream home
Move into a Onerent home and earn back 20% monthly rent for a future home.