6 Things Renters Can Do to Get Their Security Deposit Back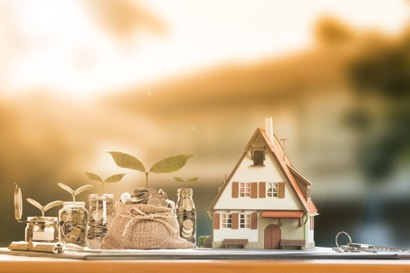 Congratulations! You are close to signing a lease on your beautiful and clean new home or apartment. Since you'll be living in someone else's space day in and day out, you want to make sure it stays as fresh and neat as the day you signed your agreement. In addition to a setting a monthly rental fee and pet charge, most lease terms include a security deposit. This amount ensures the landlord can make necessary repairs to the space after you move out. Your deposit amount may be hundreds of dollars — or more. Thankfully, you can ensure you get your money back and maintain a good renter's reputation when you leave. We've compiled some tips to help you make sense of the process.
This article was guest written by Kenneth Gordon from Factory Direct Blinds.
1. Understand Your Lease Terms
The most effective way to get your deposit back is to first understand the terms of the lease agreement. Be sure to read the security deposit wording carefully before you sign the contract. You should also refer to it if you have questions about repairs. For instance, some apartment complexes will take your entire deposit from you if anything needs to be fixed, regardless of the cost. Others will refund you the balance after repairs are made. Still, other landlords will allow you to choose between the two options. Unless you plan on keeping your home in top condition for several months or years, it may be best to opt for an agreement in which the landlord retains the entire deposit if repairs are necessary. Otherwise, if the tab runs high on your repair deductions, you may legally be on the hook for thousands of dollars. If you have other tenants on the lease, make sure you all agree to the choice. You should also understand that each facet of your rental — including fans, refrigerators and light bulbs — will be checked when you leave. Make plans to maintain or replace each item ahead of time so there are no surprises later. Take a look at your tenant rights in your state from the United State Housing and Urban Development.
2. Take Before and After Photos
Take photos of each room when you move in, whether the home is in immaculate condition or items are in disrepair. If the refrigerator is broken or the air conditioner is not getting as cool as you'd like, you can report defects immediately. These pictures will also help you when you move out. Snap after-photos on your phone or camera before your landlord does the final deposit inspection. The comparison will help you prove your side in the case of a disagreement.
Experience a new way of renting: Book a showing, on demand, Apply, qualify, and sign a lease online. Pay rent and submit maintenance with your 24/7 online renter dashboard. 
3. Do a Deep Clean
While regular home maintenance will keep your rental fresh, you should always deep clean the entire home before your final inspection. You can do it yourself, but hiring a professional maid service or housekeeper could be helpful if there is an abundance of grime or dirt. This house cleaning checklist will help you understand what supplies you'll need and what areas and appliances of the home to focus on. One of the biggest benefits of a professional cleaning service is their supply of powerful cleaning products. In general, you should dust the entire space, vacuum and clean all carpets, and remove dirt and scuff marks from wood and linoleum floors. It is also essential to replace defective items, clean the oven and stove, and wipe the microwave inside and out. Consider hiring a carpet cleaner, floor polishing service or handyman to handle difficult and time-consuming tasks. While you will have to invest some money to ensure the house is clean, a professional job will increase your chances of getting that security deposit back.
4. Replace Your Blinds
Most rentals come with plain white horizontal or vertical blinds. These fixtures provide a uniform look in condominiums and apartment complexes. Even if you clean them often, blinds get dirty easily and may bend or break from normal usage. This makes them one of the most obvious security deposit deductions. Be sure to include blind replacement in your move-out repairs. Find blinds in the same color and style, then install them before your final inspection. A brand-new set will instantly make your rental look cleaner and fresher. It will also help you avoid potentially losing hundreds of dollars on your deposit.
5. Fix Your Walls
While most landlords will allow you to post photos and art in each room, you are still expected to leave the walls and ceilings in mint condition. You can save up to your entire security deposit by removing screws and nails from each part of the home. Once the hardware is removed, smooth holes with spackling putty in the same color as the wall. If possible, repaint over the spackling in the exact hue. Most apartments and rental homes feature plain white walls, making it easy for you to visit a local home improvement store and match the shade.
6. Replace Worn Items
Replacement items are some of the most common security deposit deductions. However, these fees are easy to avoid. While you can refer to your lease agreement for deduction specifics, it is smart to replace all burned out light bulbs, old air filters, and dirty kitchen drip pans. If your toilet seat is discolored or worn, consider buying a new one. While spending money upfront to move into a rental can cause stress and anxiety, it is easier than you think to get your security deposit back. Many of the repairs and replacements you see above are common-sense tasks. Understanding your commitments and rights up front is the best way to create a home maintenance schedule and quickly address items that you know will result in a deduction. If you have any questions for your landlord or rental team, feel free to ask early and often. Getting more information about your responsibilities will ensure you have the time and budget to avoid costly damages and untimely disputes.
Browse Listings & Schedule A Showing