Is Zillow Instant Offers a Threat or a New Tool?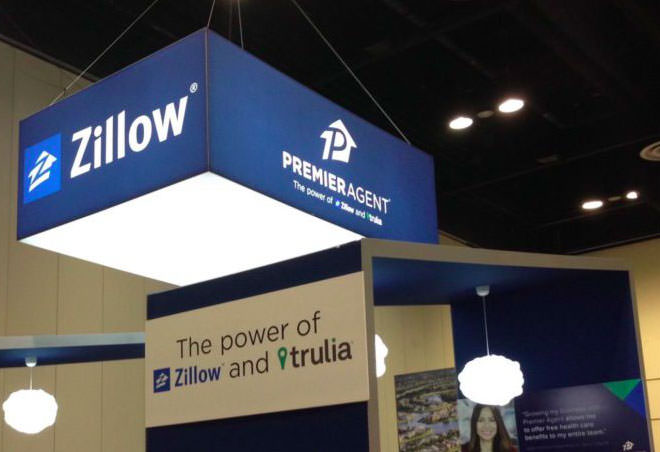 The basic idea sounds relatively benign. Homeowners looking to sell fast can select the "Instant Offers' button on the Zillow website, input key information, upload photographs and get an immediate all cash offer. If you're homeowner in need of a quick sale, it sounds like a dream come true. But if you're a Realtor, it could be one of your worst nightmares brought to life.
Pondering this begs the question; is Zillow Instant Offers a threat or a new tool?
"Sellers are looking for more solutions when selling their homes. For some, selling in a short timeframe with certainty around the closing date is attractive, or even necessary," says Jeremy Wacksman, Zillow Group chief marketing officer. "To help, we provide offers submitted by investors, as well as an estimate from a real estate agent who can help them better understand what the home may sell for on the open market."
However, home sellers don't have to use a Realtor to close the deal. If they're comfortable with the Instant Offer, they can accept it and conduct the entire transaction on their own. Further, rather than other potential homeowners, the buyers are a group of 15 large real estate investors, which means housing inventory is taken off the market, perhaps forever. This can be huge for someone who is looking to invest in Real Estate with a full time job.
This has some Realtors concerned about their business models, as well as whether the homeowners who sell this way are getting fair deals. In response, some 12,500 Realtors have gotten behind an effort led by real estate attorney Greg Hague to shut Instant Offers down.
"Zillow's 'Instant Offers' encourages unknowledgeable home sellers to sell directly to profit-driven investors at below market value," says Hague on his StopZillow.com website. "This program mesmerizes home sellers into acting without consulting a Realtor, attorney or appraiser."
Hague goes on to characterize Instant Offers as a lose-lose program for everyone except people he refers to as "greedy investors", as he feels it reduces home seller equity while diminishing Realtor income. The site includes a petition for the National Association of Realtors (NAR) to warn Zillow to discontinue Instant Offers, or risk losing its MLS IDX (Multiple Listing Service Internet Data Exchange) listing feeds and Realtor advertising.
In response, the Association says any attempt to stop Zillow could be construed as a violation of the law. "NAR cannot sponsor or encourage a boycott of Zillow," reads a post on the organization's Realtor.com website. "It would be unlawful for NAR to discourage members from using any product or service provider. MLSs, brokers and agents must make those decisions independently. Likewise, it is illegal for local or state Realtor associations to encourage members to withhold listings or business from any third party or adopt policies precluding members from doing so."
Zillow is currently testing Instant Offers in Las Vegas and Orlando. If it catches on, the company will almost certainly introduce the program in other cities. Whether this has the potential to disrupt real estate the way internet upstarts have shifted the paradigm in other industries remains to be seen. One thing is certain though; regardless of whether Zillow Instant offers is a threat or a new tool, many Realtors are anxiously looking over their shoulders and wondering what the future will bring.
Looking to rent out your property? Get a free rent estimate to see how much your property is worth.