What Security Measures Should You Take for Your Rental Property?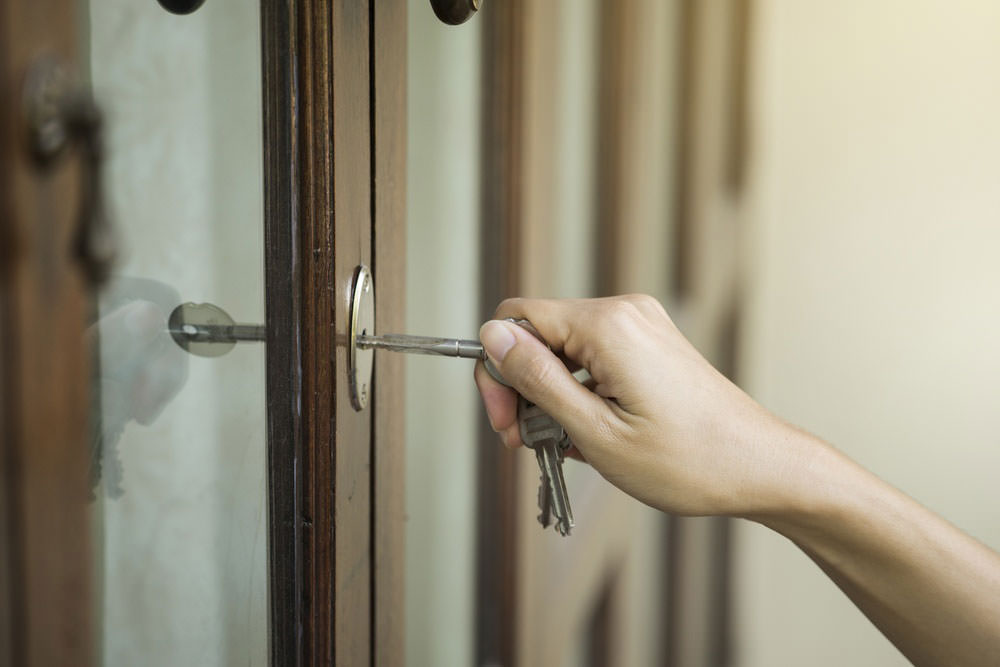 Providing basic security is one of the legal responsibilities of a property owner. Landlords can actually be held liable for property loss and medical bills, as well as pain, suffering and/or mental anguish resulting from improperly secured keys. Therefore, one of the most important security measures you can take for your rental property is to ensure all extra keys are kept in a secured area to which access is very limited.
Related: Which Amenities Matter Most for Rental Properties?
Similarly, changing the locks between tenants is equally important. Prior tenants may have held on to copies of the keys just so they can visit subsequent tenants—when they aren't home. As part of every post move-out procedure, exterior locks should be rekeyed, or replaced altogether.
If you have multiple units, as a cost-cutting measure, you can keep extra locks in your maintenance inventory and rotate them throughout your property—being very careful to never use a lock in the same unit twice.
To make sure you're covered, as part of your lease agreement move-in checklist, have new tenants sign a document indicating they are aware the locks have been changed or rekeyed.
While you're checking over the unit after a move-out, make sure all window locks are in place and functioning.
---
Whether required by local regulations or not, all windows should have locking devices; particularly those on upper level units.
---
While this may sound counter-intuitive from a security perspective, in this case you're trying to keep people in—rather than out. Easily opened upper-level windows constitute a safety hazard for small children.
Sliding doors should also be equipped with either security bars or secondary locking devices. Also, make sure they're mounted correctly. Improperly mounted sliding doors can be lifted out of their tracks quite easily.
All exterior doors should be solid core and secured with at least a one-inch throw (or better) deadbolt. These doors should also have peepholes and a secondary lock. Lobby and/or building access doors should also have locks and be equipped with either a buzzer entry or a video system.
Beyond these basic measures, security cameras, fences and gating also provide added security for your tenants. Adequate lighting should always be maintained in walkways, garages, basements, laundry rooms and other potentially secluded areas so tenants can see into them before entering.
Keeping tenants informed about the importance of security and doing everything you can to ensure they do nothing to defeat the building's security features is another key safety measure. It's important to make sure tenants understand how safety systems work and make sure they function properly.
You can install a state of the art security system, but if a tenant blocks a door open with a trash can while they run to the store, or permits a stranger entry, it's useless. Yes, providing security measures is a key responsibility of the property owner, but the responsibility for using them properly falls to the tenants.

Find this article useful? Subscribe to build in the side bar for free weekly content and special offers.