Understanding the Rental Property Life Cycle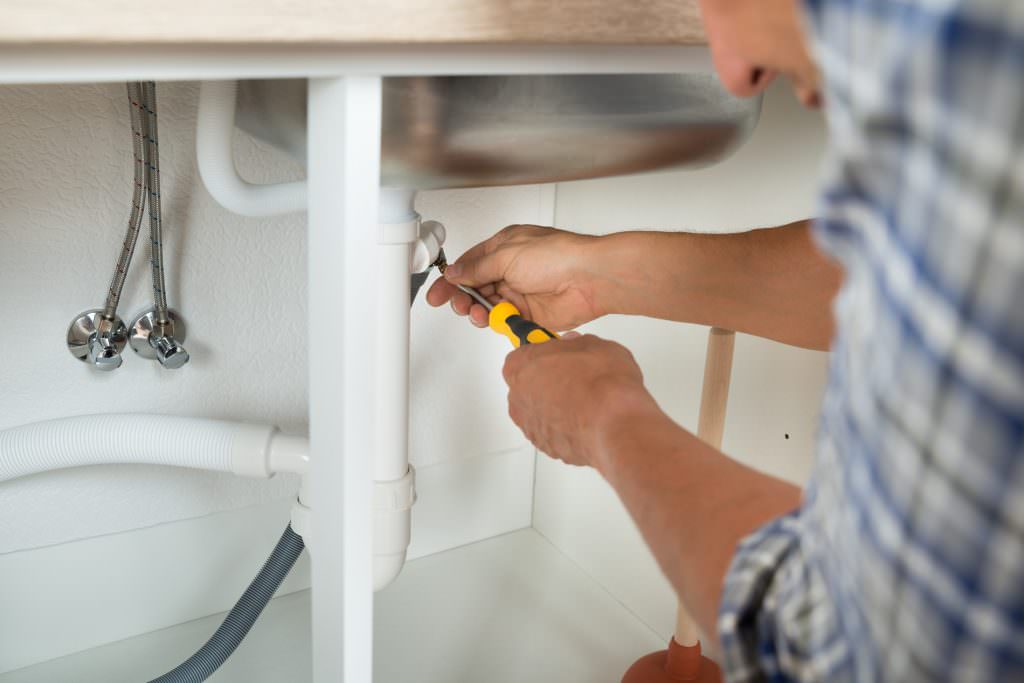 Being a landlord is a full-time job and more. From turnover and maintenance to collecting security deposits, successful landlording rests on proper communication and relational skills, as well as proper planning.
Discover the full cycle of being a homeowner.
For new and aspiring real estate investors the task of landlording can seem daunting at first glance.
The good news for them is that, like the rest of life, landlording is cyclical and can be handled with ease by using good communication and relational skills, as well as proper planning.
A property's life cycle can be segmented into two primary parts: the turnover process and the tenancy period. Let's start with the former.
Turnover Process
Only the basics about the turnover process will be covered in this article, so if you still have unanswered questions you should read further about what it takes to master the turnover process.
The turnover process is a common term among real estate investors and property managers that refers to the time period in which tenants do not occupy a property.
Most commonly this happens when current tenants choose not to renew the lease, but it can also refer to the time between owners closing a deal on a new property and filling it with tenants.
Maintenance
Before the property is marketed any damages that make it uninhabitable, or that make its rent rate suffer should be fixed.
Sometimes, eager landlords jump the gun and advertise their property before it's ready to generate interest, but this takes the tool of reference pricing out of their hands as an owner.
The better a tenant's first impression is of a property, the higher rent rate they will be willing to pay, so it is more profitable in the long term to handle maintenance before allowing tenants to set the price bar in their minds.
Leasing
Effective communication and expectation setting during the leasing phase of the turnover process is key to the property's long term success both financially and relationally speaking.
Landlords do not have much leeway when picking tenants due to the Fair Housing Act of 1968, which states that the amount of income, credit score, and background checks are the only things that can be considered when qualifying a tenant application.
Even the source of income cannot be taken into consideration.
Since landlords are bound by law to select the first group of qualified applicants, developing healthy relationships with renters is the owner's most effective method of getting tenants to follow expectations. It is, however, important to note that the laws may vary from state to state.
---
Being transparent about why expectations are being set will show the tenant that you have thought about the problem from their perspective, and that it is being done for a specific reason.
---
At the end of the day landlords and property managers alike are in the people business, and treating tenants with respect through timely communication and advanced expectation setting makes dealing with people a breeze.
Tenancy Period
Sadly, it is a common misconception that landlording ends once the tenants are moved in.
However, it is that type of thinking that sparked most of the problems that Onerent is currently addressing on the tenant side.
Owning a property requires someone, whether they be an individual owner or a property management company, to go beyond just collecting rent payments each month.
Most property owners think of their units as investments, and rightfully so.
Buying in today's market is no easy task, so when one is finally able to reach the milestone of owning a rental property they naturally want to squeeze every possible dime out of it regardless of if the excess cash is going straight to the bank, or into other investments.
That being said you are dealing with a much more than an investment as a property owner – you are dealing with someone's home.
Routine Tasks
Aside from periodically checking in with tenants about their living experience, there are only two primary concerns for landlords during the tenancy period, maintenance and rent collection.
Maintenance is handled on a case by case basis, but applying the same respectful people skills above should resolve any incidents smoothly.
Some issues may not need an immediate fix from the landlord, especially if the problem doesn't make the property uninhabitable. The landlord should clearly explain the issue to the tenant if he or she chooses not to fix the issue. This will keep the landlord-tenant relationship healthy.
Rent collection can also be made easier by laying out clear expectations in advance. If you do not want your money paid out by the 1st, then do not offer a grace period.
Instances That Require Notice
There are both federal and state regulations in place that require landlords to give an explicit amount of notice before taking certain actions. We'll address two of the most common.
Lease Renewal – If tenants who currently occupy a unit and have lived there for more than one year, then California landlords who do not wish to renew with their current tenants are required to provide them with a minimum of 60 days of notice. Units with tenants who have lived there less than one year only require 30 days of advanced notice.
Raise in Rent Price – California landlords who wish to raise the rent rate for the next lease cycle, regardless of if it is a renewal or not, must give notice as follows:
60 days in advance for rent increases greater than 10%
30 days in advance for rent increases less than 10%
In Washington, landlords must give 60 days notice for most cases.
Property life cycles become easier with a lot of groundwork, diligence, and people skills, or with simply trusting the right property manager.

Find this article useful? Subscribe for free content and special offers.