What To Do When Your Tenant Files For Bankruptcy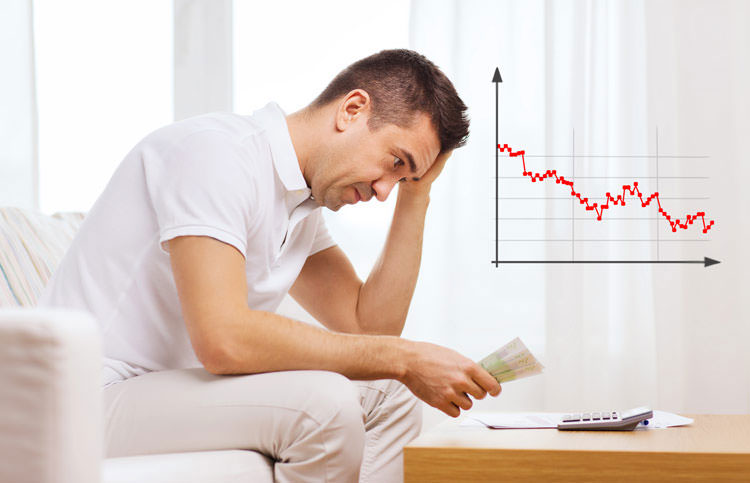 Bad things sometimes happen to good people. When a tenant files for bankruptcy protection, it could well be due to circumstances beyond their control. As a landlord, you may have to decide whether to pursue eviction, or allow them to stay put and work things out.
Ideally, you will have fostered a relationship within which a tenant can feel comfortable coming to you before filing for bankruptcy protection to afford you a chance to work through it together. If they can show you their situation is just an anomaly and they can still afford to pay the rent; renegotiating the lease agreement will work out better for you than launching an eviction proceeding.
However, if you find out a tenant who is behind on the rent has already filed bankruptcy, it will be difficult for you to get your money and equally difficult to evict them. Once a tenant files for bankruptcy protection all efforts to collect moneys owed prior to the filing must stop. Further, evictions can only proceed when the tenant can be shown to be in violation of the lease agreement in some other way. An option would be to use a reliable property manager to handle the eviction. Onerent has a $15,000 eviction coveragethat will cover all expenses if an eviction occurred.
If the tenant has been solid otherwise, a court-appointed trustee will decide whether or not they get to stay. In most cases, where the rent is reasonable when measured against income and obligations, the trustee will determine the tenant should stay. However, if the rent amount is considered extraordinary, they will be told to relinquish the place.
---
Related: When Can a Tenant Break a Lease Agreement?
Up Next: Landlording 101 – When Can A Tenant Break A Lease?
---
If you're anxious for them to go, as a landlord, you do have the right to request the tenant furnish proof of their ability to pay. This applies, even in cases where the tenant has always been timely with rent payments. If the tenant falls behind on payments after the trustee decides in favor of allowing them to stay, you can then ask to terminate the lease.
Should the tenant choose to reject the opportunity to keep the lease, you have the right to collect all moneys owed before the bankruptcy filing, as well as any amounts accruing afterward. In some cases, you can even petition for payment of up to one year of rent payments and reasonable attorney's fees. Because of this, most tenants choose to keep the lease.
By the way, in the past, tenants could stave off an impending eviction by filing for bankruptcy after receiving an eviction notice. This is no longer true—except under certain circumstances in a few states. Even then, the tenant must pay back rent, as well as the current amount to keep the lease.
As a landlord, the smart play is to keep an eye on tenants' payment patterns. When something falls out of line, make every effort to find out what's going on with them as soon as possible. Bearing in mind bad things sometimes happen to good people, when a tenant files for bankruptcy, but has always been good otherwise—and can still pay the rent—it might be a good idea to let them stay.
Found this article helpful and currently renting your property? Schedule a FREE rent analysis to see how much your property is worth.