Road to Renting: Rental Property Preparation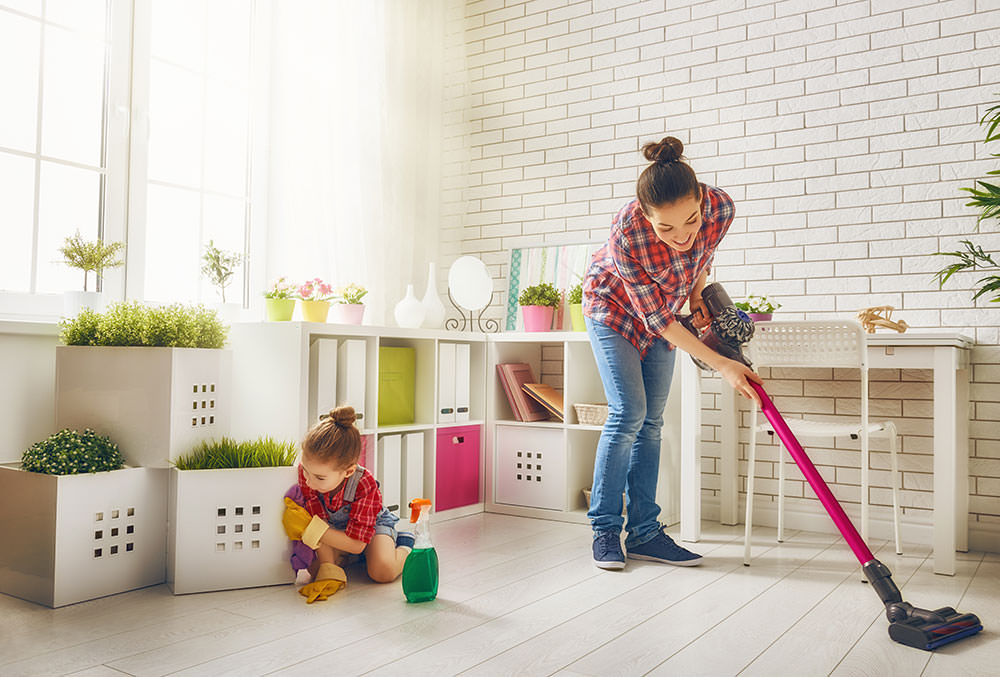 Beginning Your Journey
So you've made the decision to rent your property . That's great news! But how do you know where to start? Even if your rental isn't in the midst of a tough market where the competition is stiff, it can be difficult to know how and where to begin the process. However, before you begin to advertise your property and search for new occupants, you'll want to make sure that your property is prepped and ready not only to attract the perfect tenant, but to ensure that it is up to standards.
If you're a first time landlord, you may be overwhelmed by the rental horror stories you've heard or read online, but don't let them scare you.
---
You'll be on your way to a legally secure future as long as you follow the guides we've laid out below.
---
Not only will it save you from many a splitting headache down the road, it will also attract a quality renter to your property sooner, a win/win situation in the rental game.
As you make the transition from home-owner to landlord, it's crucial to avoid viewing property management as a side hobby undertaken for extra cash. In order to effectively manage and protect your assets, you have to undertake it as if it were a business. It's a good idea to set up a bookkeeping system, separate bank accounts, and bring yourself up to date on all relevant tax information. If you're not savvy with tax law, you may want to consider consulting a tax firm or accountant to make sure that you're meeting all legal requirements. Familiarize the landlord responsibilities mandated by the local, state, and federal housing laws. You'll want to change your homeowners insurance policy to a landlord's insurance policy; this will give you all the coverage a standard homeowner's insurance policy has as well as additional protections against potential damages that result from unpredictable forces like tenant negligence, natural disasters, fires, or floods.
Next: Rental Property Marketing Guide
Understand that taking on the role of a landlord can be time consuming and comes with new challenges. While it is by no means impossible to do on your own, you may want to consider using a property manager. Many owners find tremendous value in using a property manager since it takes the load off of their plate, especially during the initial preparation and leasing process. I just so happen to know of one excellent management company that will handle the entire rental process for an unbeatable flat rate of 5% each month. But, I digress. Making the decision to use a property manager is entirely up to you, and no two situations are the same. If you're set on taking a crack at managing the property yourself, let's begin breaking down the home preparation process.
Making your Rental Ready for Tenants
To start, take a walk through your property and determine what furniture, appliances, or other features you want to include with it. When it comes time to show the home, it'll be best if it's in "move-in ready" condition, that way there won't be any unrest or confusion when the renters arrive at the start of their tenancy. Make the decision whether or not you want to rent it furnished or unfurnished. It's also important to determine what storage space (if any) will be available to the tenant and what you will retain for your use.
Next, make a list of what appliances, furniture, etc. will remain in the property, and their current condition. Not only is it a good idea to have a record of this to resolve any disputes down the road, it will come in handy later on when you begin creating your listing. After you've removed all the excluded items from the property, it's time to check all the "moving parts" of the home are functioning as they should. Inspect the lights, electrical outlets, appliances, sinks, and the plumbing to name a few.
---
If you know that something is going to need routine maintenance in the near future, be proactive about the upkeep.
---
It's much easier to coordinate the needed repairs while the property is vacant and it will avoid any future inconvenience for the tenants. Be wary of any leaks, water discoloration, and water pressure or heat issues. You'll want to be sure to check the roof and ceiling for any indication of leaks or damage.
Do the doors and windows open, shut, and lock properly? Do the smoke or Carbon Monoxide detectors have batteries? Make sure that the kitchen and each floor of the property is equipped with a fire extinguisher as well. Assess the overall security and safety of the property; if you wouldn't feel at ease living on the premises, chances are most tenants won't either. Again, even if you consider the condition of a fixture or property feature to be passable, take advantage of anything you can do up front to ensure a smooth, long-lasting tenant-landlord relationship. That being said, before you undertake any expensive or major upgrades, make sure you consider the demographic that will be taking an interest in your property.
Your standards may not be in line with theirs; what may seem like an important feature to you might not be to them and vice versa. It's also a good idea to take a look through the surrounding neighborhood and see what kinds of properties are in close proximity with yours to give you an idea as to what you're going to be competing against.
Once you've completed a thorough inspection and determined that your property is ready to be rented, it's time for the last, but certainly not the least step; cleaning. This will probably be the most arduous part of the process, and if you aren't confident in your cleaning skills or don't feel inclined to clean the entire property yourself, a cleaning service is well worth the cost.
Whether you outsource or do the job yourself, you'll want to ensure that every inch of the property is properly cleaned. Check out the graphic above to avoid commonly missed areas. Paying attention to the most minor details during this part of the process will help you and your property stand out as well maintained and inviting home.

Find this article useful? Subscribe to build below for free weekly content and special offers.