Should You Require Your Tenants to Get Renters Insurance?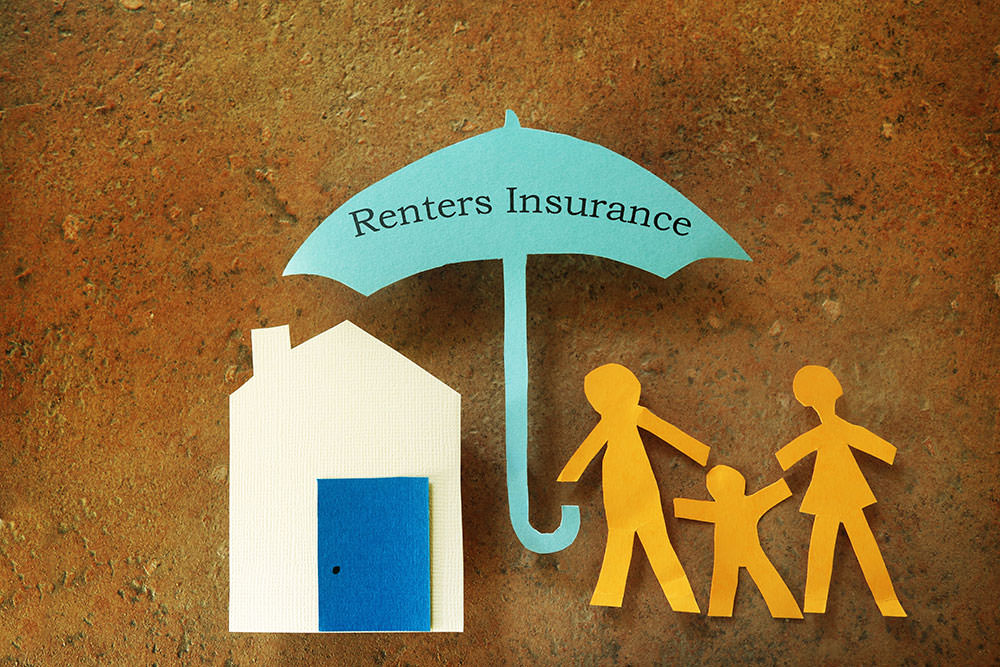 The law doesn't require renters insurance, so it's up to the individual property owner to decide whether to include the requirement as part of a lease or rental agreement. It's important to note landlords cannot requirea tenant to shoulder any expense that would effectively increase the rent in rent-controlled environments.
So, with that said, should you require tenants to get renters insurance?
What is Renters Insurance?
Many tenants think they are protected against any potential losses by the landlord's property insurance. However, this is not the case. Your tenant's personal belongings are their own responsibility. As a landlord, your liability is limited to the property itself and your insurance policies reflect this. Therefore, it is important to make sure your tenants understand your insurance will only cover the building and the grounds. They must carry their own insurance if they are to be protected.
Renters insurance will reimburse any losses your tenants should incur due to theft, fire, negligent destruction (e.g. a washer overflows and damages the floor or the ceiling of an apartment beneath it), as well as personal injuries and natural disasters. Furniture, clothing, electronics, appliances, jewelry and pretty much any other article of personal property is protected—assuming adequate coverage is maintained.
What's more, renters insurance policies will usually extend coverage to your tenants' personal property even if the loss is incurred while they are away from home. In other words, their personal property can be outside of the rental property and still benefit from the coverage provided by the policy. Depending upon the replacement cost of the item and how critical it is to their life, without renters insurance, this could mean a missed rent payment if they are forced to replace an expensive item out of pocket.
Types of Renters Insurance
There are two different types of renters insurance from which your tenants can choose. A Replacement Cost policy covers items at their current replacement cost. It's a bit more expensive, but with inflation, things have a tendency to cost more over time. Therefore, it's a better choice than the less expensive alternative—Cash Value. This option pays only the current market value of a specific item—taking its depreciation into account. While the premium (the monthly payment) is more affordable, it could also leave your tenant without adequate funds to fully recover their items in the event of a claim.
Renters insurance policies also protect your tenants against incidents that could result in personal injury lawsuits. If their dog bites someone in the neighborhood, or one of their guests is injured and incurs medical expenses, the coverage will be greatly appreciated. Renters insurance will typically cover legal fees if they're sued too.
It should be noted however, if a tenant is running a home business, any equipment used for the business will require a separate policy, as those items will be considered business property rather than personal property. For this reason, computers, printers, scanners, external storage devices and any other equipment used to operate their enterprise should be included on their business insurance policy.
There is another benefit to renters insurance of which your tenants should be aware. If it is acquired as part of an umbrella policy—incorporating auto insurance and any other pertinent coverage—the premium is typically discounted. In many cases, this can reduce the price of renters insurance considerably. In fact, depending upon the cost of their auto insurance if purchased separately, they might even get renters insurance for freewhen discounts are taken into consideration. This is something tenants may be unaware of if they have yet to shop for renters insurance employing this strategy.
Takeaway
Life is unpredictable. Break-ins happen—even in the best neighborhoods. People fall, dogs bite and fires destroy property. Renters insurance provides peace of mind and will be very welcomed in such occurrences. And, if an incident results in the filing of a lawsuit, renters insurance will provide legal counsel to defend the tenant in court.
So, should you require tenants to get Renters insurance?
Absolutely—wherever it's legal to do so.
If you're in an area where it is illegal to require your tenant to get renters insurance, then your next best option is to sit down with them and lay out the benefits. It's fair for them to be hesitant of adding another monthly payment to their list, but you'd be surprised how easily their minds can be changed if you show them how clearly the reward outweighs the burden.
It's good for your tenant, and it's good for you too.
---
Developing healthy relationships with your tenants eases the natural tention between you and them. The best way to do that is to educate them about your decision making process.
---