How QuickBooks Can Be Used to Manage Real Estate Taxes and Finances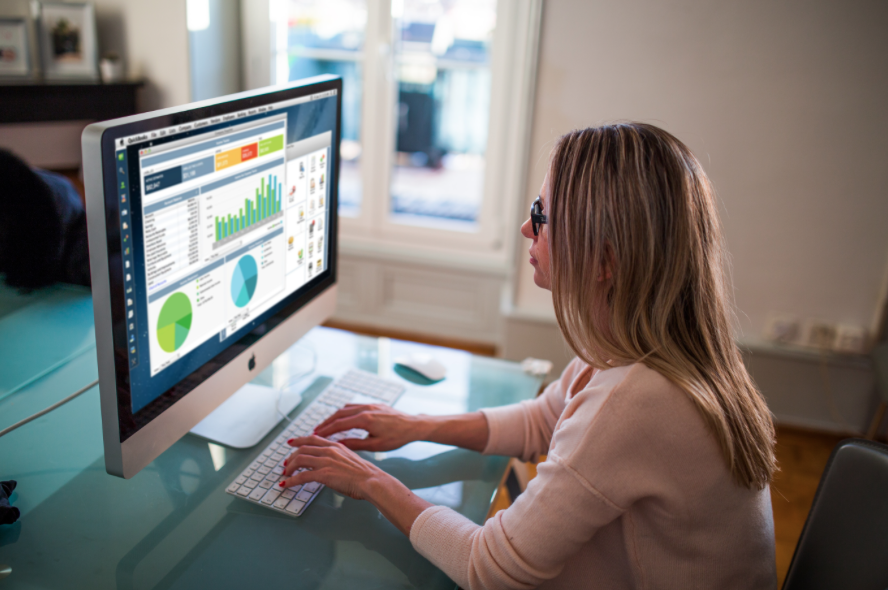 Intuit's QuickBooks, introduced in 1998, was patterned after a previously existing personal accounting software package called Quicken. However, where Quicken was designed specifically for household finances, QuickBooks targeted the accounting needs of small business. Warmly embraced by entrepreneurs with limited accounting experience, the software was upgraded in 2000 to accommodate requests from professional accountants to provide audit trials, double entries, and other accounting-industry compliant items.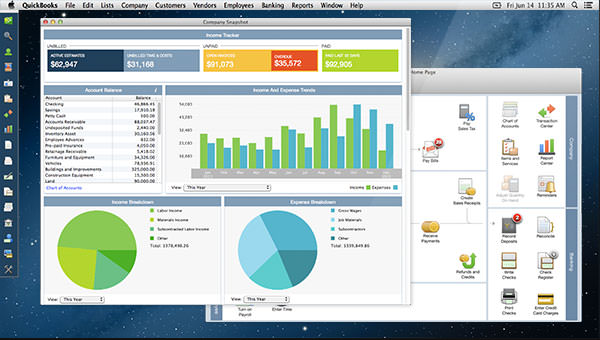 With these improvements, the current version of the software exhibits outstanding flexibility for a wide variety of accounting needs. As a result, QuickBooks can be used to manage real estate finances and taxes quite effectively. Here are some ideas for setting it up to serve your property management needs:
The icon bars' menu items can be specifically designated to reflect property management tasks such as tracking Leases, Tenants, Vendors, Renewals and Unpaid Rent, along with Profit & Loss figures for specific properties. You can also create custom fields in the properties category to keep track of various aspects of specific properties.
QuickBooks' memorized transactions feature can be customized to automate invoicing. Memorized transactions are handy when keeping track of finances during tax season. Within this can be established a tenant payment terms function, which can be used to assess late-payment fees. You can also use it to generate collection notices by exporting information to MS Word from QuickBooks. To facilitate this, all of the pertinent numbers can be plugged directly into the Word Doc from QuickBooks.
---
Related: Tax Deductions Every Landlord Should Be Making
Up Next: Save Tax Dollars With 1031 Exchange
---
Naturally, all of the standard accounting functions such as analyzing profit and loss, as well as costs and revenues can be applied to entire buildings or even individual units if you want to get into fine detail regarding the performance of a specific apartment. Before you invest in a new property, the software's budgeting tool can be used to build out projections to determine whether a building will be a profitable investment.
QuickBooks' Loan Manager function can be customized to keep track of all of your mortgage obligations. It can follow your loans' amortization progress, schedule payments and even set up checks. What's more, the Intuit Developer Net offers specific QuickBooks plug-ins to facilitate the needs of property managers, landlords and real estate investors, or a real estate tax attorney.
A number of authors have penned guides to setting up QuickBooks for the particular needs of property management. One of the most highly rated on Amazon is Gita Faust's Residential Property Management for Landlords: QuickBooks Desktop. In addition to the functions covered above, Faust's book offers guidance for recording the purchase and sale of a rental property, cost segregation, improvements, option leases, section 8 tenants, mortgages, construction loans and refinancing to automate your processes for future growth.
At $299 it isn't exactly cheap, but reviewers say the book is easy to follow, requires no accounting experience and shows you everything you need to know to leverage your resources, maximize efficiency and increase profitability. The $299 price tag can save you time and money down the road when reporting taxes during tax season and = day to day booking keeping.
The learning doesn't stop here! Download our free tax planning guide that saved our real estate investors thousands last year.


Found this article useful? Subscribe to our real estate blog for free guides and advice to make you a more experience homeowner and renter.