Panoramic Real Estate Photos Are A Tragedy (Really Bad Real Estate Photos)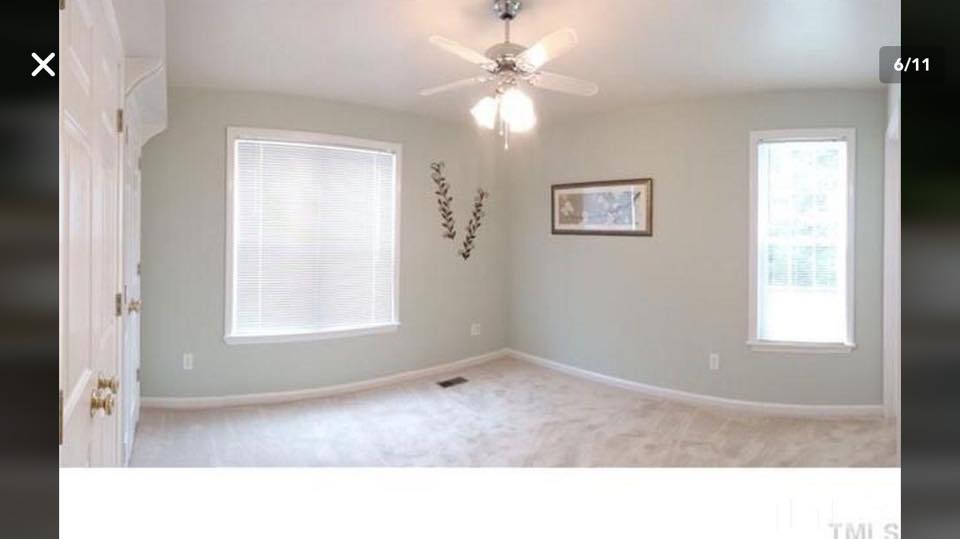 Welcome to our second edition of "Really Bad Real Estate Photos" where you'll see the worst of the worst in real estate marketing photos.
If you've missed our first edition of Really Bad Real Estate Photos take a look at what you're missing on our blog.
Here are three real estate property photos we've found on the web that needs a second look of touch up work. As a bonus, we'll even write our recommendation on how to improve these photos using our Rental Property Marketing Guide.
Panoramic Photos Are a Tragedy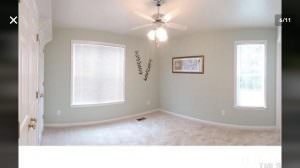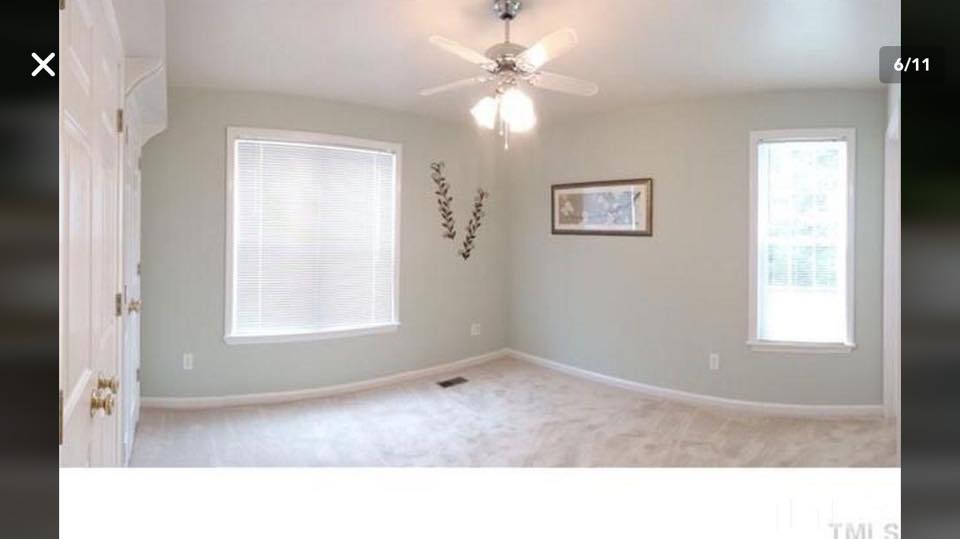 The Apple iPhone is the world's most common camera. It fits in our pocket and can be taken anywhere. Its also powerful enough to take amazing panoramic photos, right?
Not entirely.
Take a look at these real estate marketing photos where the homeowner used panoramic modeAs you can see, the iPhone does a strange "warping effect" with the walls. It looks like you are reading a book instead of viewing photos of a home. Because panoramic photos are essentially multiple photos stitched together, if any photos have inconsistent lighting, the final photo will come out spotty. In these photos, the room had consistent lighting throughout.
These are our recommendations:
Avoid taking panoramic photos and stick to standard mode. Because these rooms have consistent lighting, only using a point and shoot will produce a decent photo.
Experiment with different angles to produce more interesting shots
If you really want to take panoramic photos for your homes, we recommend getting rid of the iPhone and upgrading to a DSLR or premium point and shoot. Nikon has a thorough guide to how you can take panoramic photos with a DSLR.
Beautiful kitchen, terrible photo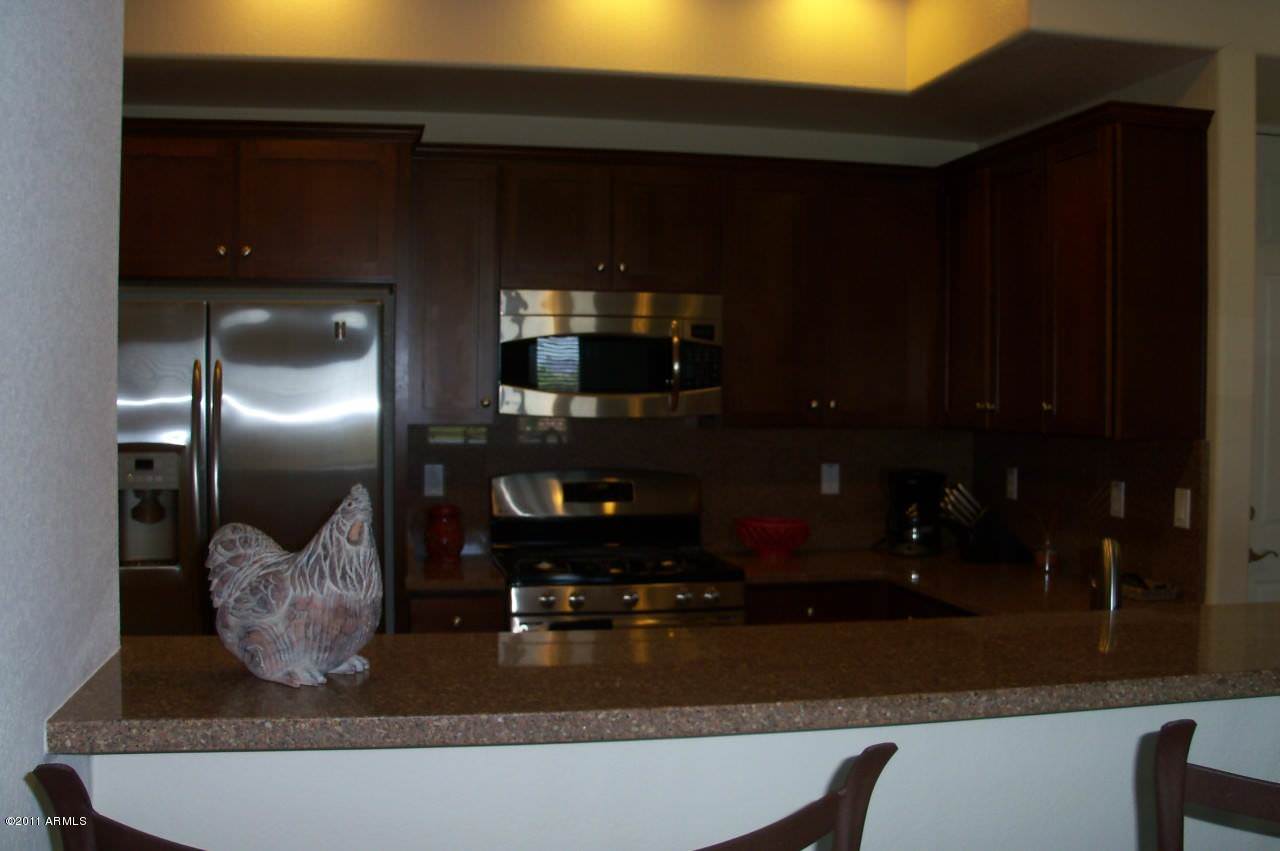 This next photo is a perfect example of how awful real estate marketing photos can undersell a home. At first glance, this photo would be easily skipped over on the MLS or Onerent listings page. After taking a closer look, we can see appliances, countertops, and ceiling lighting that is actually of high quality.
Chances are this home will sit on the market for several months because the photos are underselling the home.
These are our recommendations:
Instead of taking the photo from outside of the kitchen, try shooting inside the kitchen from a wider angle.
We can tell the camera flash was pointed straight has the kitchen. We recommend taking the photo with the flash pointed up at the ceiling so that the light can bounce off more evenly down towards the kitchen. This will reduce the glare we will see on the metal appliances. Our rule of thumb is turning on all lights in the home and making every photo well lit.
Last but not least, take out that rooster and replace it with a few candles or a bowl of fruit. This one is a no brainer!
---
Road to Renting: Rental Property Marketing
Renting out your property? Get premium marketing photos for free!
---
Please finish the paint job…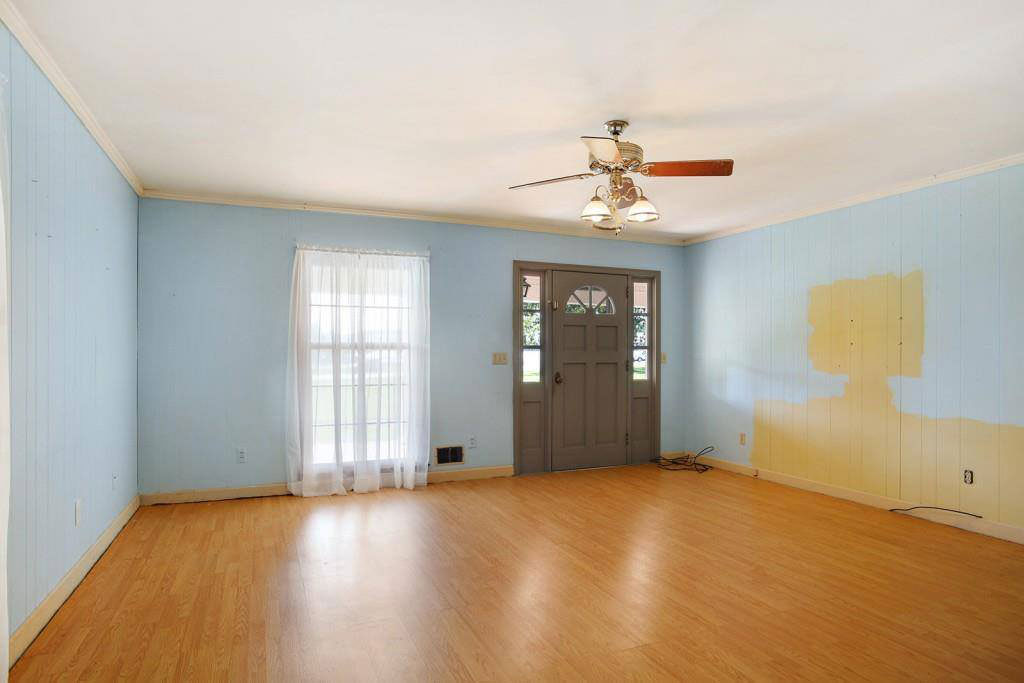 This next one we've added as a laugh. The photo quality is great. The angle is great. The lighting is great. What can be the issue?
What about the paint and cords hanging out of the wall?
These are our recommendations:
Repaint the home. This one is a no brainer.
Bring out an electrician to cover up those hanging cords. This is also a no brainer and can also avoid a safety hazard.
This brings up something interested about real estate property marketing photos. No matter how great quality your photos are and how expensive your camera is, if your property doesn't look great in person, it's not going to look great in photos. This home has great potential but regardless of the photo quality, it will have difficulty with selling or leasing because the home still needs work.
Visit our Property Marketing Guide to learn the same strategies Onerent Property Management uses to fill vacancies two weeks quicker than the industry average!