Never Photograph An Unfinished Property (Really Bad Real Estate Photos)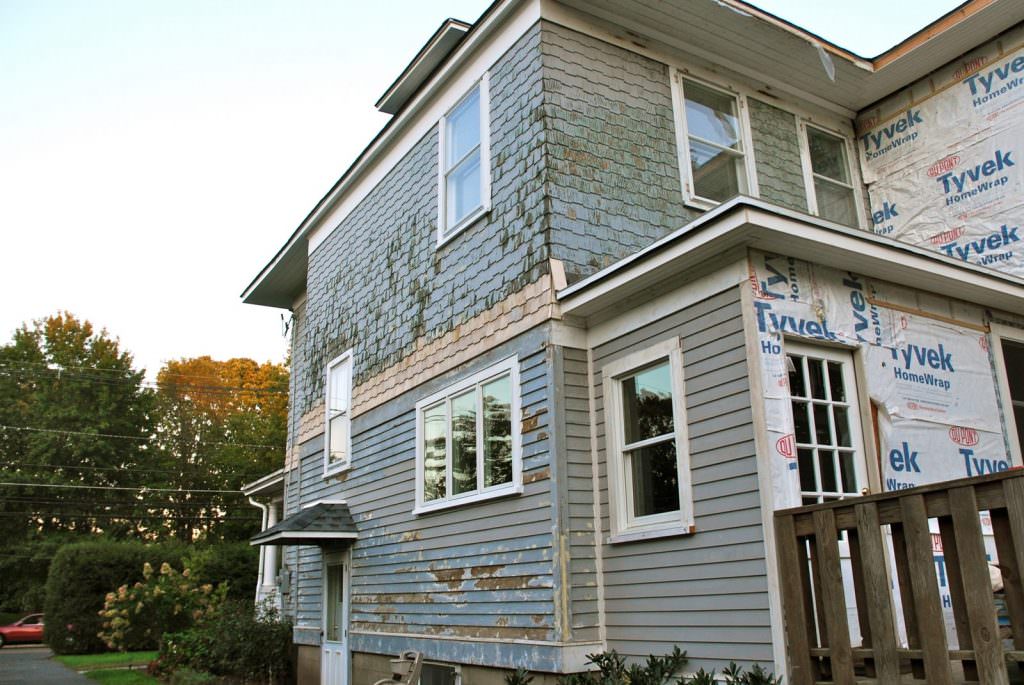 Welcome to our seventh edition of "Really Bad Real Estate Photos" where you'll see the worst of the worst in real estate marketing photos.
If you've missed our previous editions of Really Bad Real Estate Photos take a look at them here:
Here are three real estate marketing photos we've found on the web that needs a second look of touch up work. As a bonus, we'll even write our recommendation on how to improve these photos using our Rental Property Marketing Guide.
Listing Photo 1: Never photograph an unfinished property
A great rule of thumb to follow is to never photograph a property unfinished. Our first photo shows exactly this. The resolution, colors, and contrast are great. The photo framing can use a little work however it will do. Where it needs another look is the actual property itself.
Homeowners all the time request to have photos taken of the house so that it can be published on the market ASAP. Another day waiting is another dollar wasted, but another day waiting can also generate another extra dollars if the property is perfected.
Photographing an unfinished home is just as bad as not photographing a home at all.
These are our recommendations:
Avoid photographing the home if it is not in showing condition. In this photo, we can see that the homeowners are making renovations on the exterior of the home. Photographing the home after the home is improved can be a great first impression for prospects browsing on Zillow, Craigslist, or Onerent.
Photograph different angles. If you or the homeowner is demanding to publish the listing ASAP, try to photograph different angles. You might be able to get away with a messy room or unfinished renovations if you test out different angles.
Do not photoshop your photos.
Sometimes homeowners and agents think that because the property is unfinished or under renovation, they can photoshop the photos. This sometimes involved oversaturating the color of the trees to add more flavor into the photos, or using Adobe Photoshop's "content aware" tool to remove trash or clutter from photos.
Listing Photo 2: Be aware of your surroundings
This next photo is everything but good. The photo has a wall in the shot, under exposed, and of course a big black pick up truck in the background. Agents and homeowners sometimes worry so much of the home interior, they forget about the exterior.
These are our recommendations:
Before photographing the home, take a look outside to see if there are any obstructions, such as cars, that might be in the background.
If these obstructions belong to the homeowner, politely ask them to move.
If you're out of luck, then work the angles.
Listing Photo 3: Over vignetting
Our last photo we are critiquing is this scene we've taken from James Bond… No it really isn't from a movie, it's from a real estate photo where the editor over vignetted the shot.
A vignette is the darkening of image corners when the lens optics are opened wider than the lens barrel, which causes light to enter the lens and produce a darkening. This can be also achieved artificially through photoshopping the image.
While this does create a more artistic shot, it can be overdone.
These are our recommendations:
Again, over editing real estate photos can be illegal. Go the safe route and avoid artificially adding a vignette.
Visit our Property Marketing Guide to learn the same strategies Onerent Property Management uses to fill vacancies two weeks quicker than the industry average!