HUD Grants Available to Clean Up Lead-Based Paint Hazards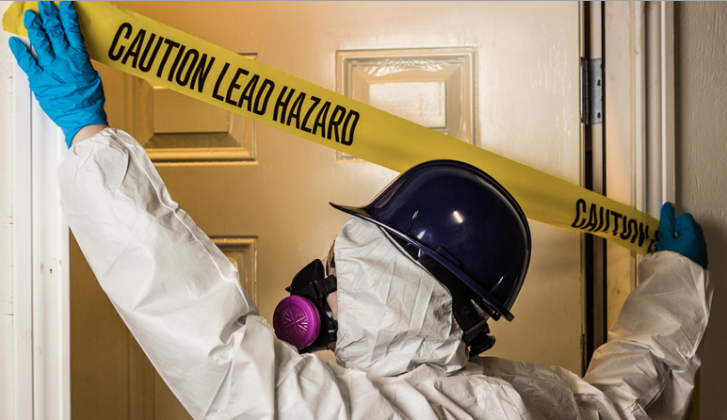 If your property was constructed before 1978, odds are lead-based paint was used in its construction. While this doesn't present a major concern as long as it's in good shape, if it starts to peel, chip, chalk, or crack it will become a significant health hazard. Additionally, if you're aware of lead-based paint in your building and don't make its presence known to potential tenants you can be held liable for any illnesses or injuries that result. Fortunately, HUD grants are available to clean up lead-based paint hazards.
These matching-fund grants are provided to help eliminate dangerous lead-based paint hazards from lower income homes, primarily to protect young children in eligible privately owned housing for rental or owner-occupants. The funding is also intended to provide an opportunity for local communities to establish and support programs to control other housing-related health and safety hazards. Make sure you read how to save yourself from a lead-based paint related lawsuit!
In addition to lead issues, funding is being provided to identify and correct other housing-related health hazards that can be conducted while the lead-based paint hazards are being addressed in a given property. States, local governments and landlords can apply for this funding through HUD's Lead-Based Paint Hazard Control Program (LBPHC), and Lead Hazard Reduction Demonstration Program (LHRD).
For 2017, HUD expects to make some 32 awards under these programs. However, the actual number will depend upon the amount of funding Congress appropriates in the Fiscal Year 2017 budget, in addition to the number of eligible applicants.
---
Related: How to Deal with Mold on Your Rental Property
Up Next: What Property Owners Need to Know About the EPA's Possible Revision to the Lead and Copper Rule
---
The largest in terms of dollar amount and the number of grants, the LBPHC program is open to all areas, whether urban, suburban or rural. Meanwhile, the LHRD program is targeted to urban areas with at least 3,500 pre-1940 occupied rental-housing units. It should also be noted the match requirement is higher (25 percent vs. 10 percent) for LHRD than LBPHC funding.
If you want to learn more about these opportunities and/or determine whether your property qualifies for grant assistance, you'll find all of the pertinent information in HUD's annual Notice of Funding Availability.
To apply, you'll need to submit an application electronically at www.grants.gov. If any changes to HUD-published funding notices occur, you'll be notified through the Federal Register publication and all changes will be identified at the Grants.gov site. To keep up with any developments in this area, you can sign up for Grants.gov's notification service to receive periodic updates, as well as any notifications of changes that may be made to these offerings.
Financial concerns aside, lead can be very detrimental to the development of children living in your rental properties. These HUD grants for cleaning up lead-based paint hazards help prevent childhood injuries and illnesses. They lessen associated health care and social services costs, while also decreasing absentee rates for children in school and their parents at work.
Thinking of renting out your property? Get a free rent analysis to see how much you can make monthly!

Subscribe to our real estate blog for FREE weekly updates from the Build With Onerent Blog.