How to Take Professional Photos of Your Rental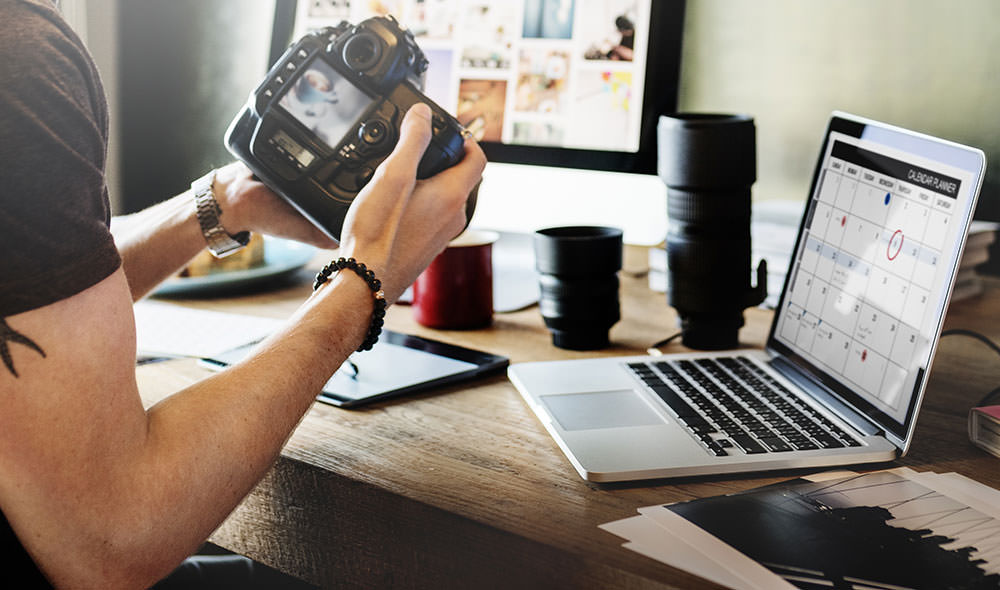 Human beings are visual creatures. For us, seeing is believing. With that said, the fastest way to generate interest in your listing is to provide really professional photos of your property. Ideally, your photographs should enable potential tenants to imagine living in the space and leave them feeling good about the idea.
There was a time when you'd need a really sophisticated (read: expensive) camera to do it right. These days, you have everything you need right in your pocket. Smartphone cameras have become incredibly capable when it comes to delivering high-quality images for viewing over the internet on mobile devices or computer screens.
You'll be amazed at the results you can get — if you follow these five easy steps.
Clean the space before you photograph it.
It's easier to envision yourself living in a place if the pictures are free of other people's clutter. Ideally, you'll shoot the place empty, as it is in this picture. However, if you can't, make sure everything in the shot is as neatly arranged as possible.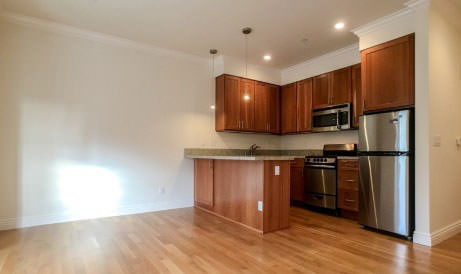 Pay close attention to the lighting.
This can make or break a photo. You want the rooms to look sunny and bright; so as many details as possible are visible. Be careful though, if you make the pictures too bright they could look washed out like this one. Keep in mind you're going for bright and sunny with as few shadows as possible. The idea is to show the place to its best advantage.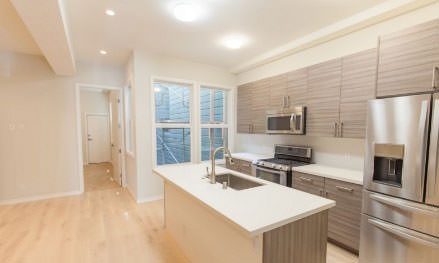 Photograph the rooms as they will be rented.
If you're offering the place furnished, make sure it's set up for the photos exactly as it will be when prospective tenants come to view it. Do everything you can to make the place look comfortable and inviting. Choose angles that show the room from the most flattering perspective. If there is a view, try to include it in at least one of the pictures as you see below. If there are pieces of furniture or accessories in the room(s) that won't be included when the place is rented, remove them before photographing so you don't have to explain why something is missing.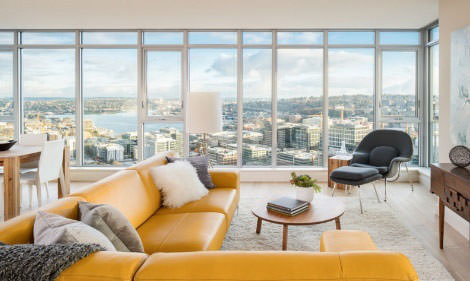 Low angles make rooms look bigger.
Whenever possible, squat and shoot, rather than taking pictures at eye level. This makes the rooms look more spacious and it also allows you to get floor-to-ceiling shots. This enables prospective tenants to see as much of a room as possible in one shot.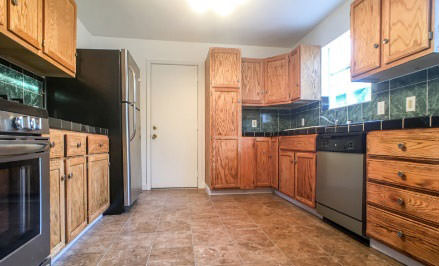 Photograph every room.
While it might seem odd to include pictures of a foyer, you never know, it might well be a huge selling point for someone. You never know what's going to attract people, so let them see everything the place has to offer.Always include patios, pools, garage spaces, laundry rooms and etc.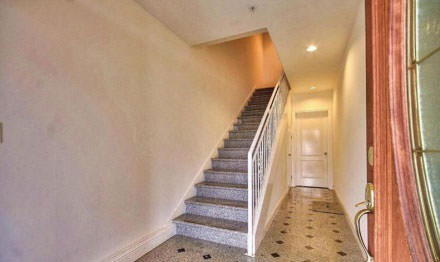 Above all, keep in mind your ultimate goal is to get people to come see the place so you have an opportunity to talk it up. So make sure every picture you take has something in it that will make someone stop by and check the place out.

Find this article useful? Subscribe to build below for free weekly content and special offers