Road to Renting: Rental Property Showing Guide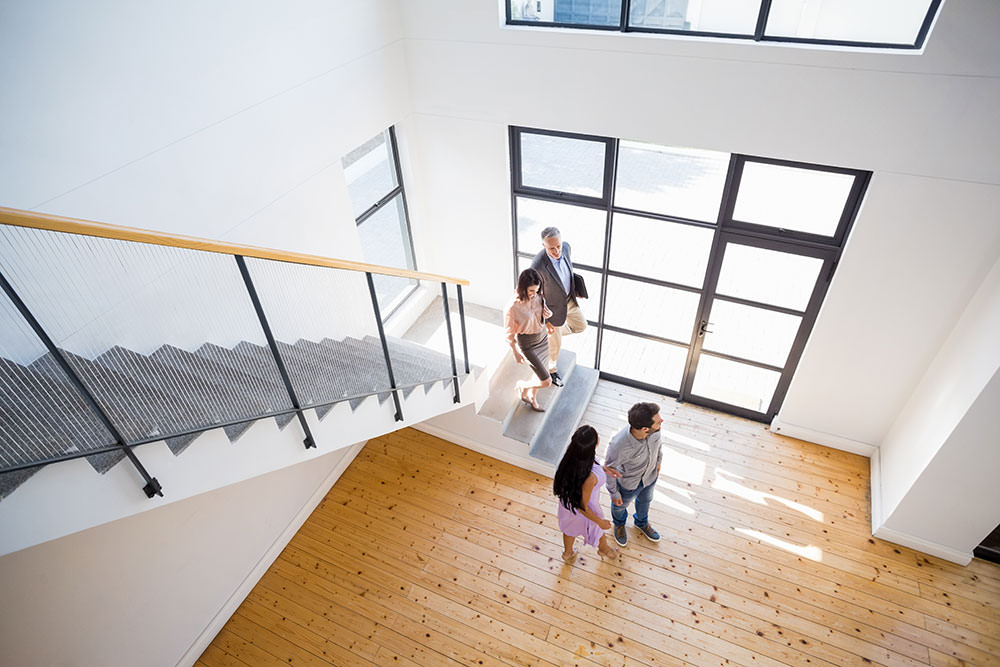 Once your property is beautified and ready for visitors and you've posted a killer listing that has your phone ringing off the hook, you're now ready to handle the showings.
Private Showing or Open House?
Before you schedule any visitors, decide whether you want to conduct private showings or open houses. As a general rule, open houses are ideal for city properties where the market runs at a faster pace, but if you're rental is located in a more suburban area, private showings will be your best bet. However, consider the pros and cons of each, and decided which sounds best to you.
Open houses are easier and less time intensive for the landlord. It's easier to block off a couple hours on a Saturday rather than going back and forth to the property throughout the week just to host a potential tenant for 15 – 30 minutes. Open houses are also easier on the current tenants of an occupied unit since they'll only have to deal with the disturbance once or twice for a couple of hours rather than several interruptions spread out over the course of a few weeks. Additionally, open houses create a more relaxed atmosphere for those attending. When there is more than one prospective tenant present, they'll feel less self-conscious, and more comfortable asking questions.
Plus, the more comfortable they feel, the more revealing of their character they'll be, providing you with insight you can use when deciding if they meet your qualification standards. Lastly, if you have a good turn-out, renters will know that your property is highly coveted which creates a sense of urgency, encouraging them to apply.
On the flip side, you might have more success bringing in tenants with private showings since the tenant can schedule a time that fits in with their schedule. Private showings are also a great way for you to showcase the best elements of your property that may be overlooked during an open house. The most ideal situation is a hybrid of the two, scheduling private showings during 15-30 minute intervals over the span of a few hours. That way, it's easier on all parties involved, and you'll experience the best of both worlds. You'll not only get one on one time with the tenants, but the groups of prospective renters will run into each other as their coming and going which will put the pressure on them to apply.
Occupied Rental Preparation
They are a couple of extra steps you'll need to take if you're showing an occupied unit. First of all, make sure that you notify the current tenants well in advance that you will be showing the property. The law requires at least a 24 hour notice, but it's always a good idea to give them more time. Remind them a couple days prior to the showing date, and send them an additional reminder the day before so that it's not a surprise. Even though in most states you're legally entitled to show the property when the current tenants have notified you they're moving out, showing an occupied property can be an inconvenience for them. It is in your best interest to offer them some kind of incentive so they'll be more inclined to be cooperative.
If you offer them a rent discount or an upgrade to a minor appliance, chances are they'll be willing to keep the place cleaner than usual or step out of the property during a showing. It isn't a major problem if they are present when you're hosting potential tenants, but it's just easier for all parties involved if they aren't there. If they have pets, you might want to ask them to make sure that they are secured. Again, you can't force them to do these kinds of things, but if you do offer an incentive, chances are they'll be more than happy to accommodate.
---
Make sure that you have a notice on any of your signage or rental listings that the rental is occupied and that anyone interested must get in touch with the landlord to schedule a showing.
---
If you don't, folks might drop by to take a look unannounced and will disturb your current tenants, which is unacceptable. You could choose to wait until the tenant moves out before showing the property and avoid these concerns, but that will mean taking a loss in rental revenue, and you'll have to pay for the utilities yourself during the showing process. Weigh both your options and consider which is best suited to your situation.
Vacant Property Preparation
If you're property is vacant, the process is a lot more straightforward. Arrive to the showing early and take a quick walk through to make sure that the property is up to your standards. Check the thermostat to ensure the space is at the proper temperature, and if the property has been empty for a while, it's a good idea to crack a window and air it out for a bit. You want to minimize anything that might turn a prospective renter off, so do what you can up front to make sure the property is in the best possible condition.
---
Make sure you have all the lights turned on and that every part of the property is unlocked and accessible. Don't forget to check the outdoor areas as well!
---
Remember that the impression you give as a landlord is important too. If you come off as a welcoming and agreeable host, then tenants won't have any reservations to rent from you. Pick up some bottled water, and have some snacks on hand to offer. You don't have to prepare an ultra-swanky set up like many agents would when trying to sell the home, but in the case of a rental, a little effort will go a long way.
The Showing Itself
Once you've gotten some folks scheduled to check your place out, remember to Send out reminders the day before a showing to the prospective tenants who are scheduled to visit your property. Remind them of what they need to bring to the property as well, and make sure that you've got rental applications handy to give anyone who's ready to take the next step. If you're expecting a lot of folks, you may want to have a sign in sheet so that you can keep track of who was able to make it, and who took an application.
When the visitors arrive, remember to maintain a cheerful attitude and briefly introduce yourself to each guest. Get to know the names of all guests and use them. Again, first impressions are important, so try to be as hospitable as you can. You take some time to explain the property's highlights, but don't hover. Let them take some time to walk through the property themselves and spend their time checking out the elements that they think are most important. You don't want to come across as a pushy salesperson; if you have done the proper preparation, your unit will be beautiful enough to sell itself.
Once the visitor has finished seeing the unit, encourage them to provide their honest feedback. As the landlord you not only want to know what is attractive to the tenants, but you also want to know might be turning them away. This is a great way to find out if there is some kind of glaring issue that might be preventing your property from being rented out.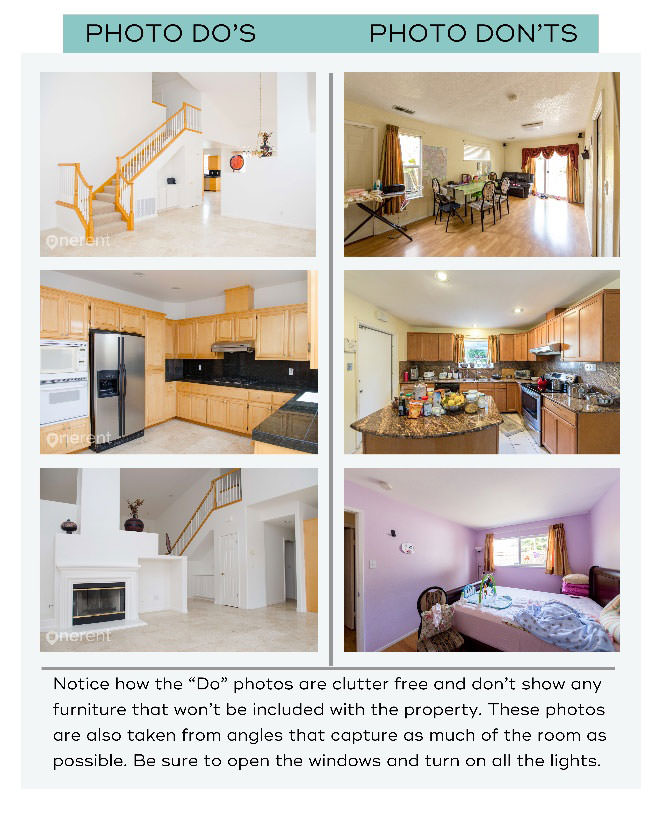 Following Up
Once you've wrapped up the showing, you're job isn't over. Most folks who are looking for a place to rent will be considering more than one option. Following up is the key to keeping your property at the forefront of the applicants list. You'll come across as more professional and engaged, which will prove to the tenant you're on top of your game.
Tenants won't want to live in a place managed by a landlord who isn't serious about getting things done. That being said, you don't want to go overboard and bombard them with follow up emails and calls. One of each should do the trick; just enough to remind them that you're available to take any questions and serious about finding a tenant. Once you've got some folks interested and applying, you're one step closer to finishing the leasing process.

Find this article useful? Subscribe to build in the side bar for free weekly content and special offers.