How to Greenify Your Rental Home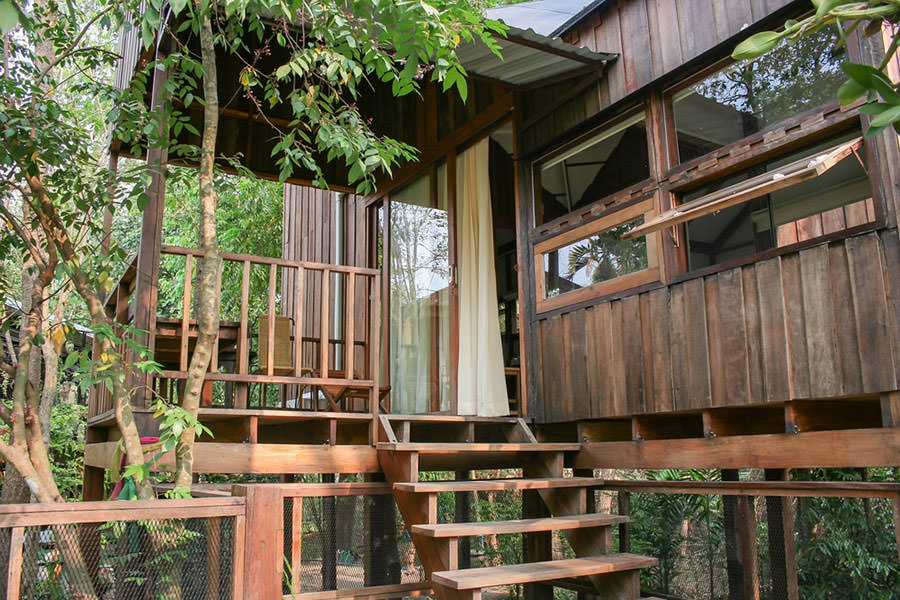 At first glance, greening your rental property might seem to be more beneficial to your tenants than you. But when you consider happier tenants typically stay put longer than unhappy ones, what you'll pay to implement these ideas, you'll likely save in advertising and marketing costs to find new tenants. Plus, you'll get the good feeling that goes along with knowing you've minimized the impact your business has on the environment. With that said, some of these tips will reduce your monthly expenses too.
Use Eco-friendly Non-VOC Paint
Oil and latex-based paints emit harmful vapors known as volatile organic compounds (VOCs). A freshly painted wall can out gas these substances for up to four years. VOCs can exacerbate asthma conditions. They can also cause headaches and dizziness, as well as liver and kidney damage. Plus, offering a freshly painted apartment without that fresh paint smell is a huge sales advantage.
Eliminate Incandescent Light Bulbs
LED light bulbs are the home lighting instrument of the future. They use considerably less electricity than incandescent bulbs as well as CFLs. They also last longer and are more pleasing in color than CFLs. Yes, they cost more too, but while you'll spend more initially to install them, you'll replace them much less frequently, which will cost you less over the long run.
Retrofit Toilets
Dual flush conversion kits give your tenants the choice of yellow or brown flushes. These can reduce water usage quite a bit, which can save you money right away if water and garbage are included in the rent. The less you pay for water, the more profit you can keep each month.
Install Low-flow Showerheads
You might be surprised to learn that modern low-flow showerheads deliver just as much pressure as their more wasteful counterparts, while also saving you money on water bills.
Provide Programmable Thermostats
Why should tenants cool the apartment all day while they're at work, or heat it all night while they're asleep underneath blankets? Programmable thermostats start HVAC systems just before they're needed and shut them off when they aren't, rather than running them continuously and wasting energy. Show your tenants how to use them and make sure they understand it will reduce their utility bills.
Seal Air Leaks
Make sure all doors and windows fit flush when they're closed and their weatherstripping is in good shape. Cool air is drawn toward warm air. With air leaks, when your air conditioner is running in the summer, the cooled air rushes toward the openings around your doors and windows to escape and your HVAC system has to work harder to keep the unit comfortable. In winter, the heating system draws cold air into the unit through those openings. Good weatherstripping mitigates this phenomenon. While you're at it, caulk the window sills. Insulate the electrical outlets and light switches too.
Install Reversible Ceiling Fans
Heat rises. In the winter, much of the warmth generated by your climate control system ascends to the ceiling. A reversible ceiling fan will push that warm air back down to where your tenants are, which means your heating unit won't have to work as hard, increasing its longevity, as well as saving energy.

Find this article useful? Subscribe to build below for free weekly content and special offers.