Road to Renting: Tenant Screening Guide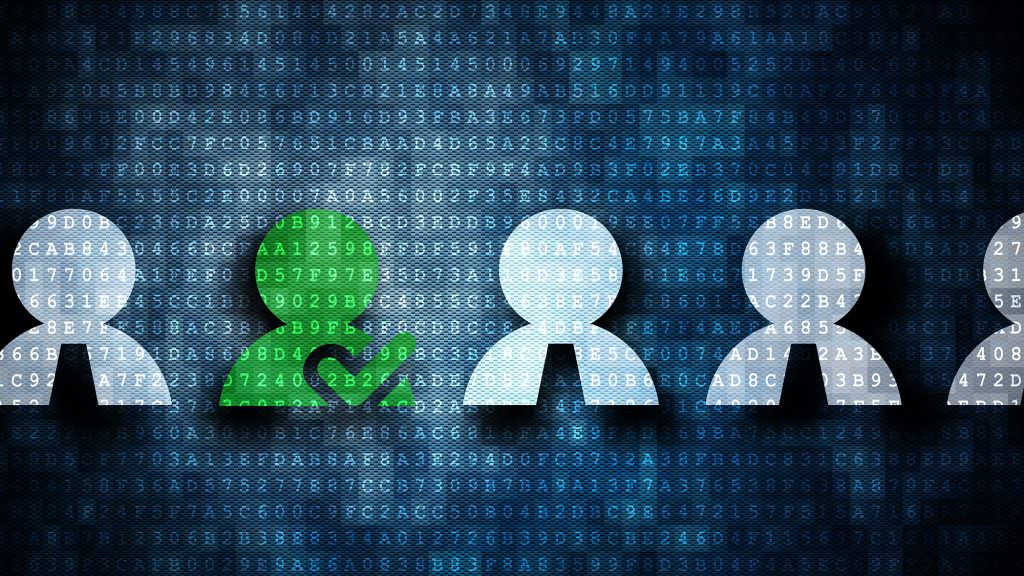 Now that you've gathered your first batch of applications, it's time to see who's worthy of calling your rental their new home.
Beginning the Screening Process
Before you start to review applications, you'll need to determine your standard qualifications. Think about who your property is appealing to, and determine the minimum credit score and income level. Onerent uses a minimum credit score of 650, at least 2.5x the monthly rent in income, but you can vary your leniency based on your own needs.  Onerent also checks for any history of evictions as well as an existing criminal record, and it is recommended that you do the same.
---
However, be aware that after recent HUD guidance (The Department of Housing and Urban Development), the landscape for qualifying based on criminal convictions is changing.
---
Read up on the San Francisco Chronicle's recent article for a better understanding of how this recent guidance is changing the way in which landlords can operate during the qualification process.
Decide whether or not you want to ask the applicant for landlord references. This can be a useful tactic, however if the applicant uses their current landlord as their reference, be wary that the landlord may not always provide reliable information.
Consider the following situation:
You have an interested tenant who would be moving out of a city where the housing laws make evictions more difficult. Let's say you contact their current landlord as the reference and ask about the prospective tenant, and the landlord only has good things to say. So you decide to move forward and sign an agreement with the applicant. But much to your dismay, a few short months after tenant moves in, they begin to cause major problems. How could this happen?
Well in some cases, a landlord may give a glowing review for a troublesome tenant because they are trying to move them out of their own property as soon as possible. This doesn't happen across the board, but it is still something that you should take into consideration.
The Application
When tenants are interested in applying, make sure you are using an application that is thorough, but isn't asking any kind of discriminatory questions. Whether you decide to write your own application, or use a template you find online, you'll want to be sure you're collecting the following information:
Personal Information: Full Name, Social Security (or Individual Taxpayer Identifier Number if they aren't a permanent resident and don't have a SSN), Date of birth, Phone number, driver's license # and the state that issued it. Ask for their desired move-in/move-out date as well, as this can help you select between tenants with equal income qualifications. If one tenant can move in a whole 2 weeks earlier than another, you'll probably want to go with the former since you'll be minimizing the loss of rental income.
Address: current and previous addresses as well as the respective landlords contact information (if they rented), reason for moving, as well as move in/move out date
Employment Information: along with the name of current employer, address and phone of employer, supervisor contact info, current position, net or gross salary. Ask for two corroborating pieces of information like the W2, Tax returns, a or paycheck stub. The W2 is the most concrete proof, and if the prospective tenant cannot produce one, that may be a red flag that they are earning money by some kind of illegal means. This may not always be the case, it may be tough to provide one if the applicant works as a consultant, for instance. In anycase, if they cannot provide the W-2, it may be a good idea to investigate further. You'll also want to contact the applicant's employer and verify the information about their employment status. You cannot deny them housing solely based on how the prove their income, but you can deny them if they cannot provide proof of employment
Personal History: Ask whether they have ever been asked to move out, declared bankruptcy, been sued for a damaged rental unit or non-payment of rent, broken a rental or lease agreement, or been convicted of a felony. If you discover a discrepancy between how they answered these questions on the application and what you find from the credit or background check, that is a definite red flag. If they do answer yes to any of these questions, don't throw their application out just yet; get in touch with them and ask about their previous problem. Give them a chance to explain their situation; nobody is perfect and people make mistakes. You may find that they were in a troubling situation in the past, but that it doesn't necessarily reflect their current habits or character.
Pets: Determine whether they have pets, the breeds,  sizes, and ages. Consider allowing pets as this will greatly reduce the time it takes to lease your property out, and as long as you collect a deposit, you should be covered for any kinds of damage the pet inflicts on the property. Note: Most landlords think that dogs are worse than cats, but cats tend to cause more damage since they like scratch and gnaw furniture.
Other Tenants: The number of other tenants and other ages. Make sure that you are collecting an application for every potential tenant who is over the age of 18
Emergency Contact Information: It's good practice to get multiple forms of this, such as a phone number and email address.
The Credit Report and Background Check
Make sure that you disclose the agencies you will be using to obtain the credit and background check on the application itself. If you reject a tenant's application based on information you obtain from an agency's report, the tenants are legally allowed to ask for a copy of the report. Also, be sure that you are keeping this information in a secure location during the screening process, and after you've made your decision, destroy any reports that you have collected. This is personal information, so treat it like you would want someone treating your own information. In terms of the best screening or credit check services to use, many landlords use Houserie, Zumper, MySmartMove, MyRental for a complete screening package, or Experian and Equifax for just the credit reports.
Other Important Considerations
Interviews: Conducting an interview is a great way to establish the framework for your tenant-landlord relationship. Most of the make-or-break information is collected by the application, so an interview can be a great way to begin forming a positive relationship with the tenant. You can establish concrete expectations both for what you expect of the tenant and what the tenant can expect of you. Communicating these kinds of things up front will help to smooth out the entire process, from move in to move to out.
Application Fees: You are legally allowed to collect Application and screening fees, but these cannot be excessive and can only be collected for the purposes of covering the cost of your time spent checking references and the cost to obtain agency reports. If you do not spend the entire amount collected you are legally obligated to refund the tenant. The law also requires the landlord to provide the applicant with an itemized receipt detailing how the application fee was spent.
Avoiding Discrimination: As I'm sure you already know, you cannot reject a tenant on the basis of race or color, religion, national origin, familial status or age, disability or handicap, or sex.
 Federal laws prohibit this kind of discrimination, and you are only allowed to discriminate based on the amount of income and credit qualifications, or if you have a proven, legitimate business reason for rejecting someone's application. Just make sure that you're asking for the same information across the board with all applicants, and that you have set standards that you apply to every application.
---
Note: If you rent your property to someone living with a disability, you are obligated to accommodate their needs to a reasonable extent. If they require major alterations to the property to make it safe and comfortable, you are not responsible for the cost, but you are legally obliged to allow them to undertake the alterations themselves.
---
Nolo.com provides a thorough explanation of the situation:
"A disabled tenant has the right to modify his living space, at the tenant's expense, to the extent necessary to make the space safe and comfortable. There are two caveats to this rule: First, the landlord is not required to allow you to make major structural alterations. Second, if the modifications will make the unit unacceptable to the next tenant, the disabled tenant must agree to undo the modifi­cation when moving out. The landlord has the right to insist that the tenant put money in an escrow account to cover the eventual cost of returning the unit to its original condition. Examples of modifications undertaken by a disabled tenant include the lowering of countertops, installation of a ramp, or repositioning the light switches. 

Landlords are entitled to ask for proof that the accommodation or modification you have requested will address your situation—without it, your landlord has no way of knowing whether your request is legitimate or a ruse to obtain special treatment."
For a complete in depth explanation what is or isn't considered tenant discrimination, visit NOLO's legal encyclopedia.

Allowing Cosigners: Whether you will accept a cosigner on behalf of a tenant is entirely up to you. If you have an applicant who lacks the ideal credit score and need someone in your rental as soon as possible, accepting a cosigner is probably the right choice. If your rental is located near a university, and you know you're going to be renting to students, having them use their parents as a cosigner isn't a bad call. The parents are most likely going to follow through with the rent and cover any damages caused by the student tenant.
If you do decide to allow a cosigner, have them fill out an application and evaluate them the same way you would a tenant, and be sure that you're able to get in touch with them. If they're unreachable, you won't be able to address any issues that may arise, rendering the existence of the cosigner useless.
---
The screening process is the most crucial step during the leasing process, so you must not skimp on any of the details.
---
If you decide to tackle the job yourself, be sure to consider all of the above information as you embark on your tenant background screening process. However, if you feel uneasy about handling it yourself and want extra security, consider hiring a property manager to qualify your tenants for you. Onerent, for example, will not only qualify your tenants, but if they deem them to be acceptable then they will guarantee your rent and provide you with $15K eviction coverage.
Being scrupulous during this stage will prevent your property from being damaged and save you the money, time, and emotional stress that come along with evicting a tenant.

Find this article useful? Subscribe below for free weekly content and special offers.