Guide to Carbon Monoxide Detectors in a Rental Property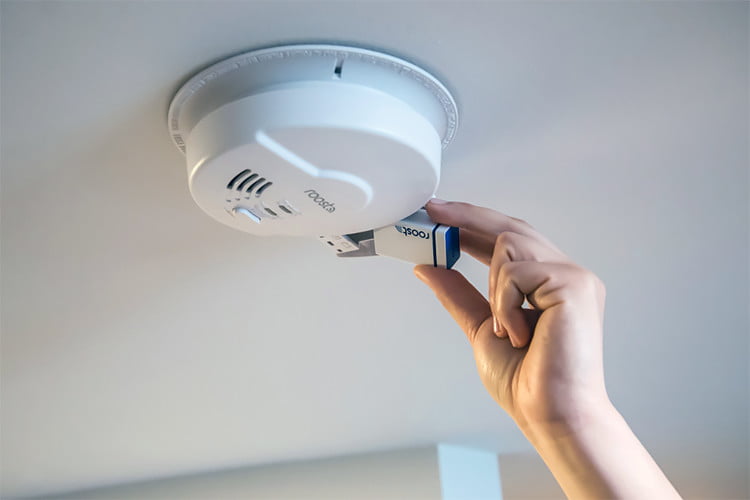 Carbon monoxide is an odorless and colorless poisonous gas that can be lethal when inhaled for long periods of time. In the recent years, carbon monoxide detectors have come into the spotlight as the primary solution to prevent CO related deaths.
Let's take a look at carbon monoxide and how CO detectors can present fatalities in your rental home.
Carbon Monoxide in the Home
Carbon monoxide is found in the home when combustion fumes from stoves, lanterns, gas ranges, gas heating systems, burning charcoal, or wood stoves are emitted. It is odorless, colorless, and invisible. CO can build up slowly indoors and poison people and animals who breathe it.
Common symptoms of CO poisoning are headache, dizziness, fatigue, upset stomach, vomiting, chest pain, and confusion, similar to flu-like illnesses. Breathing heavy amounts of CO can make the victim pass out or result in death. Victims who are sleeping can die from CO poisoning before they have symptoms.
Every year, over 400 Americans die from CO poisoning, over 20,000 visit the emergency room from CO related illness, and 4,000 are hospitalized.
Carbon Monoxide Detectors in a Rental Home
We highly recommend that CO detectors are installed in your rental home, similar to smoke detectors. Make sure to have a carbon monoxide addendum with the lease agreement that confirms functional CO detectors have been installed in the home. This will protect both the tenant and landlord from liability in the future. This addendum should state that tenants should change CO detector batteries twice a year, that the tenant will not tamper with the detector.
Required areas of installation vary from state to state. Some states required a carbon monoxide detector on every floor, while some require them in every room.
Onerent Property Management requires one detector for every floor. During the initial property walkthrough, a Onerent Field Operations Specialist will actually install carbon monoxide and smoke detectors for a property owner if they are absent.
Up Next: Fire Safety Tips for Apartment Buildings
Related: Smart Home Gadgets Landlords Should Consider
States Requiring Carbon Monoxide Detectors
Laws vary from state to state around carbon monoxide detectors in a rental home. These are the states that require CO detectors in residential buildings:
Alaska
Arkansas
California
Colorado
Connecticut
Florida
Georgia
Illinois
Maine
Maryland
Massachusetts
Michigan
Minnesota
Montana

New Jersey
New Hampshire
New York
North Carolina
Oregon
Rhode Island
Texas
Utah
Vermont
Virginia
Washington
Wisconsin
West Virginia
We recommend always checking with your state and local government for the most updated and accurate laws. Taking the extra step to install carbon monoxide detectors is a valuable tool to ensure the safety of your tenants.
Read other rules and regulations that are required by your state by downloading our FREE DocBox. (Includes a free rental property application, lease).
Stop worrying about legal documents.
Get rental documents you need