Airbnb vs Long-term Rentals in Santa Cruz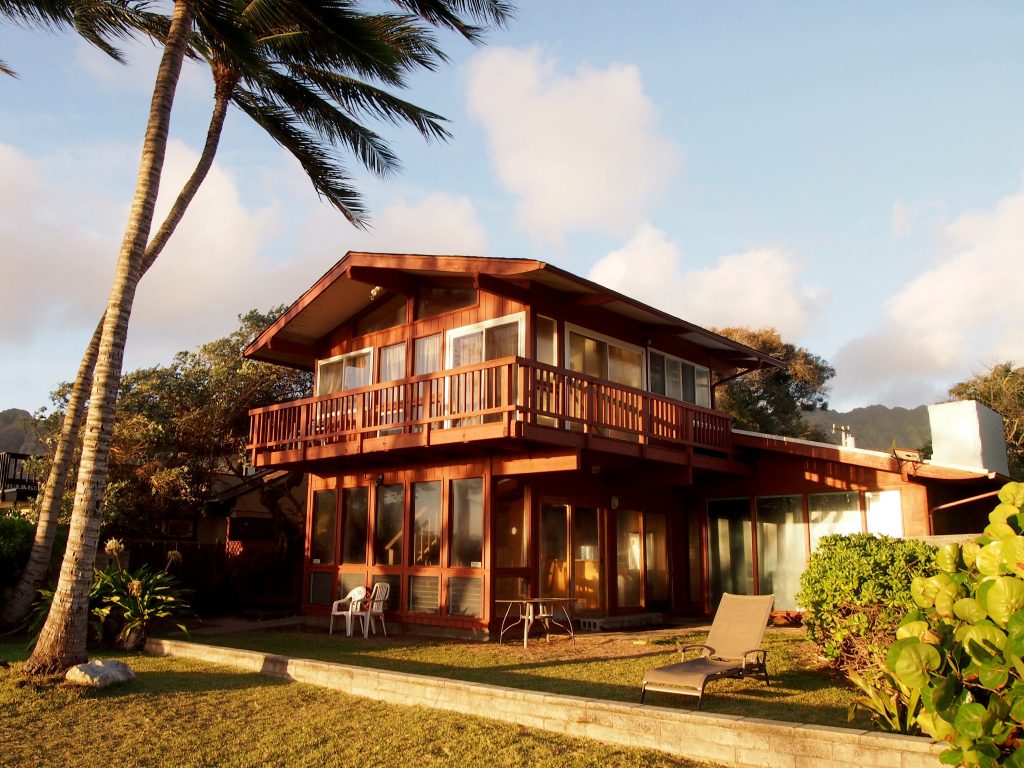 There is no doubt that the Age of the Airbnb has arrived. Available in 192 countries and valued last year at $38 billion, Airbnb is a popular and affordable alternative to more traditional hotel lodging, connecting homeowners with renters through a free listing site. Offering the privacy and comfort of a literal home away from home, this relatively new platform has become a popular go-to amongst the tourist crowd.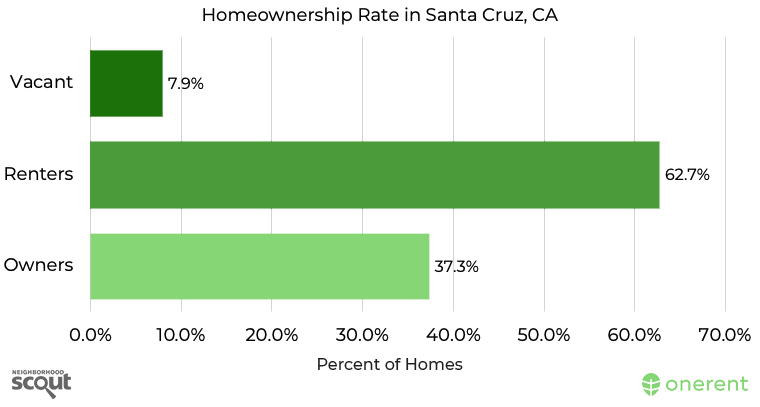 Airbnb has also presented a unique opportunity for homeowners with the entry of local renters into the Airbnb marketplace, opening the door to shorter-term renters who are willing to forego the traditional rental in favor of a more personalized and flexible rental. 
With rental rates already so high in Santa Cruz, we stop for a moment to examine the rental market from the homeowner's perspective.
The Legalities
First and foremost, it's important to check whether Airbnb is even a legal option for you as a homeowner. State and local laws may prevent against short-term rentals; for example, New York has incredibly stringent guidelines with regard to services like Airbnb and VRBO.
Santa Cruz has their own specific laws regarding short-term rentals, as directed by the Residential Short-Term Rental Ordinances No. 2017-18. Homeowners are required to obtain one of just 450 available Short-Term Rental Permits, as well as a Transient Occupancy Tax (TOT) Certificate. Homeowners must also enroll in the City's Rental Inspection Service (RIS), paid by the annual fee.
It is also advised that you check if your HOA allows short-term rentals. It's not uncommon for more upscale communities to ban short-term rentals altogether in order to limit disruption to full-time residents.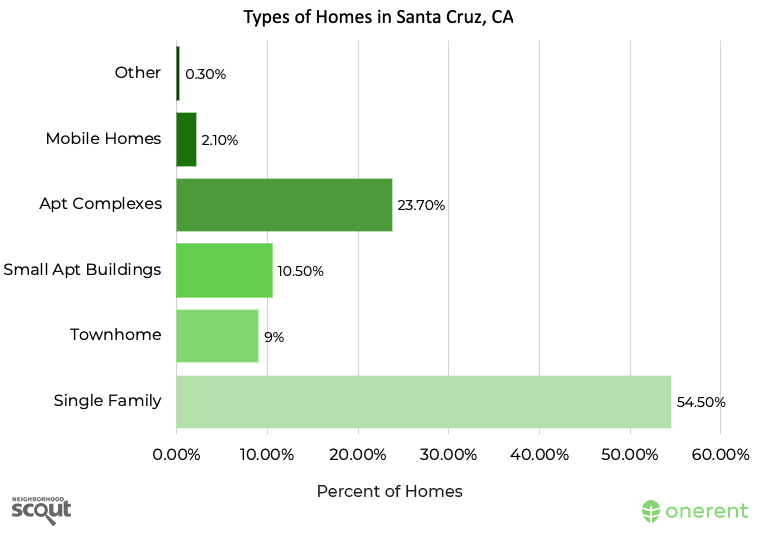 Compared to long-term rentals, the is minimal-to-no registration needed to convert your home into a rental. Some cities actually encourage homeowners to become long-term rental homeowners instead of Airbnb landlords. There are a few unique cases of cities that require rental homeowners to register their rental if it is a Section 8 or rent controlled property.
The Financials
Airbnb is not without its fees, although most are assessed on the travelers. There is a 6-12 percent processing fee taken from renters, while homeowners lose 3 percent of every booking to the service.
Airbnb does have a currency conversion, so they handle the exchange rates directly with the guest, and any corresponding fees fall to the renter. The ability to pay in foreign currencies allows for greater transparency on the site and more bookings, but it could present its own set of problems with differing customs and/or language.
Save over 60% on leasing services in Santa Cruz
Sign up your rental home and live easy.
If your HOA policy does allow for Airbnb, be sure to make any necessary adjustments to your rental rates to allow for any additional HOA fees. Most Airbnbs are located within communities with great amenities, the insurance and maintenance of which are reflected in your HOA costs and tend to surpass those of the average neighborhood, so it is prudent that you take an accounting of these costs before settling on a rental rate.
Incredible demand and inventory shortages have indeed created a uniquely lucrative space for the Airbnb patron, but since short-term rentals translate to higher costs, the expectation for the Airbnb property will be far higher than your average long-term rental. Some of your profits will need to be reinvested into the property to keep it comfortable for your guests, and therefore in demand.
Income taxes will need to file for all of your business, and value-added tax may apply for guests visiting from specific European countries.
Another benefit is that if you do happen to receive a terrible renter, you can be comforted by the knowledge that you're not stuck with the long-term as you would be with a traditional lease agreement.
Fees associated with long-term rentals are mainly spent associated during leasing and maintenance activity. For example, the average cost of hiring a traditional property manager is around 8-10 percent of the monthly rent. The leasing fee can total up to the first month's rent. The maintenance fees can also be marked up depending on the vendor.
Using a technology-based rental service, such as Onerent Property Management, can save 60 percent on rental costs compared to traditional property managers.
The Homeowner's Role
Most Airbnbs tend to be second or vacation homes, so as a homeowner, you must be prepared to surrender regular use of your property. However, the intermittent bookings will allow for regular visits to the property, and it's fairly easy to block off dates for your own personal use, so a little planning is all that is required.
Airbnbs also present greater turnover. Laundering, vacuuming, mopping, bathroom cleaning – all of these tasks and more, which require work and resources that could cut into your profits, depending on whether you do the work yourself or hire a professional service.
Renting your property? Get a free rent estimate
With long-term rentals, you can decide to self-manage your rental home or hire a rental service. The time spent on flipping and preparing a property would be significantly less. For example, if you decide to list your property on Airbnb, you can possibly receive 2 or 3 bookings a week, meaning you will need to spend additional time and money cleaning and preparing the home for new guests for often.
If you decide to rent your home as a long-term rental, you would need to only clean and prepare the property once or twice a week, with the occasional maintenance call every month or so.
The Final Decision
It's the age-old debate of quality versus quantity – you may benefit from the stability and guaranteed income that a long-term renter provides, but you could waste precious time on a vacant property while the search for a tenant is underway. On the other hand, you could choose the quantity, booking numerous back-to-back rentals (especially when located in a tourist hub such as Santa Cruz), but the turnover and maintenance may prove to be too costly and troublesome for most homeowners.
Airbnb has proven to be an incredibly lucrative opportunity for homeowners, but it doesn't come without its challenges. There is great money to be made if you are in a hot spot like Santa Cruz, but with the higher turnover, you can expect greater expenses and effort, in addition to the occasional destruction or theft to property. (Airbnb does offer an insurance policy, but there are specific itemizations and exemptions regarding coverage.)
With just 450 available permits and existing STR owners receiving priority placement, it can be incredibly difficult to receive approval. Instead, new STR applicants are simply moved to a queue and processed on a first come, first serve basis – after existing members receive their grandfathered permits.
On the other hand, long-term rentals offer less risk and less work while providing more stable income and greater support through services like Onerent that handle all the ins and outs for you. Long-term rentals also tend to be an easier process, as the state, local, or even Airbnb regulations can present several obstacles before a listing can even go live.
In today's market, and in Santa Cruz especially, long-term rentals prove to be the most reliable and dependable way to properly leverage your investment property.
r r
Read the latest rental trends in the San Francisco Bay Area and Seattle
Become a Onerent Blog Contributor
Submit articles and reach thousands of readers through the Onerent network.