Finding a Middle Ground: A Tenant's Perspective on the Rental Market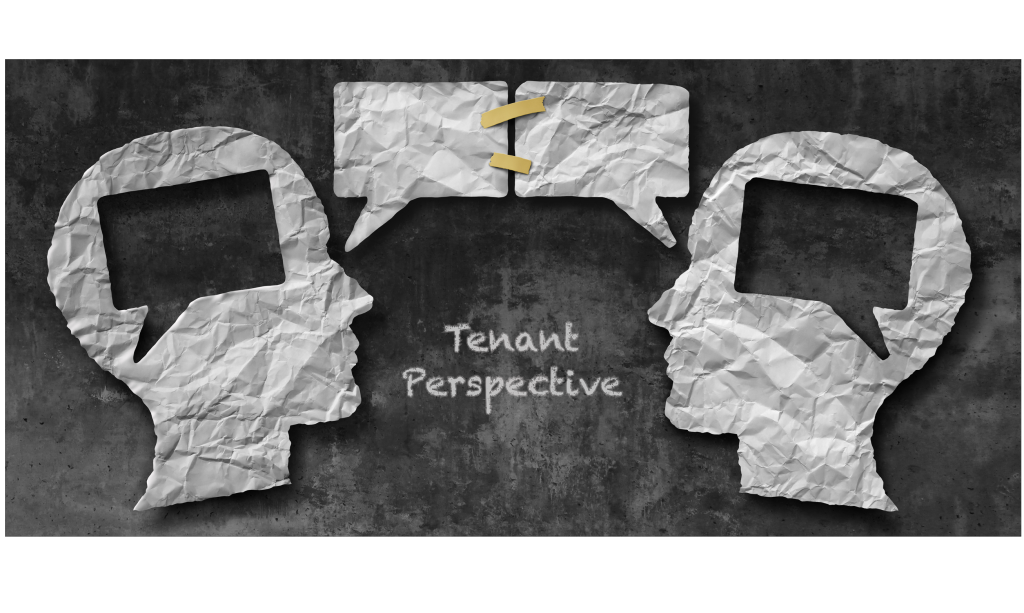 The concept of rental property is really one of the oldest prototypes of the sharing economy. Landlords and tenants share in the expense of maintaining a single resource in the form of a place to live.
In fact, all of that history often gets in the way of good relations between landlords and tenants. Even the name "landlord" comes with medieval associations that most people would rather forget. "Property manager" is a more modern and accurate description of what a landlord does, even though owners often hire property managers for practical purposes. The name "tenant" also comes from medieval times and it means "holder" of the property. Translated into the language of co-working spaces today, tenants are commonly referred to as "members." It's helpful to keep those new terms in mind in thinking about the power structure of the contemporary rental market.
Across every single major urban center, rising rents have become a serious concern, especially for millennials. They also impact a broad spectrum of interrelated interests. For example, when rents are too high, it locks down disposable income, which eventually impacts the vitality of the neighborhood and makes it less attractive to prospective renters. High rents may also turn away young talent and harm the future prospects of local companies, rental markets and the people who normally flock to cities looking for opportunity.
The Future of Co-living Spaces
A Washington Post article recently featured the story of a young man who solved his rental dilemma in San Francisco by constructing a small box in his friend's living room and paying $400 a month to inhabit it. He reported that he still sleeps and works in the tiny pod, but has access to the kitchen, couch and other facilities. The man seemed to be adjusting well to his new surroundings, reviewing them as "honestly very comfortable. I really don't feel like I've taken a hit in terms of my quality of life. I don't really notice I live in the pod anymore."
California Rental Market Conditions
That is an extreme example, but meanwhile, in Hollywood, young workers are combining co-working with co-living in a different kind of pod. They can rent a livable shared space where beds transform to desks for $35 a night or $900 a month. One of the community members suggested that this arrangement is more appealing to young entrepreneurs like her. She explained, "Pod life is the future for singles who are not looking to settle down, but focus on their startups and experience something new."
Concerns for Fairness and Safety
Beyond affordable rent, tenants also want to be treated in accordance with landlord tenant laws like the Fair Housing Act of 1968. That document makes it a federal crime to discriminate in the "sale, rental and financing of dwellings based on race, color, religion, sex or national origin." Amendments add protections based on disabilities or family status, so landlords are no longer able to charge higher rents for pregnant women or families with children.
A third essential for renters is a guarantee of safety and standards. Renters all across the country are engaged in protracted fights over unsanitary and even dangerous conditions. In Brooklyn, NY, the Sunset Park Rent Strikers was a notorious battle for hot water, heat and electricity. This was a clear case of what goes wrong when individuals grossly neglect their basic landlord responsibilities.
The Legal Jungle
Clearly, most landlords, a.k.a. property managers and owners, don't behave that way. However, they often face tremendous pressures apart from those originating from renter activism. At the high end of the market, property management companies compete to offer the most attractive amenities to highly mobile and demanding community members who expect the latest in security, interior design and personalized service. Landlords must handle all these pressures and expectations while also complying with a dizzying array of ever-changing ordinances, regulations, laws and policies on the federal, state and local levels.
There is a great deal of variation in landlord tenant law from state to state or county to county within the same state. Imagine the headaches of larger firms that manage properties across multiple regions. While landlord tenant courts tend to favor the landlord in states like Texas and Indiana, the opposite is true for states like California, resulting in California rental agreements that are extremely long and finely detailed. Similarly, local activist organizations strongly promote Washington state renters' rights, particularly in the Seattle area.
It is a simple fact that any time people share a resource, they are bound to encounter conflicting priorities at some point. For the vast majority of these disputes, a better grasp of existing laws can resolve issues before they escalate. This is becoming even more important as more young people consider the possibility of renting for life.
Lessons of Generation Rent
In the UK right now, millennials are often referred to as "Generation Rent" based on the assessment that this age group may stay renters their entire lives and never buy homes. Two-thirds of 25 to 45-year-olds surveyed by the UK's National Centre for Social Research said they felt they had "no prospect whatsoever of buying a home." They said that they thought the UK was becoming more like the rest of Europe, where renting for life is considered to be ordinary. Meanwhile, the World Health Organization stated categorically that the majority of the world's population will live in cities by 2017. A host of societal and economic changes will ripple out from that, but it all will all start with a new approach to the relationship between the property manager and the community members.
---
Renters, it starts with you putting your best foot forward and making a great first impression when meeting potential landlords.
---