A Guide to Ensuring Your Tenants' Privacy Rights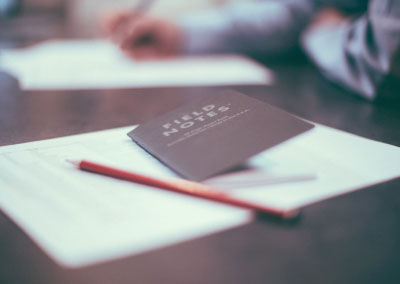 While you maintain all rights of ownership when your property is being rented, there is one circumstance in which they are limited. Tenants have the right to live free from fear of unexpected visits by you or your agents, so you cannot enter at will. When it comes to confidentiality, there are some very definite rules you have to respect. Here's a guide to ensuring your tenant's privacy rights are protected.
When a tenant requests repairs or if they've announced they are moving out, you (or someone you designate) have the right to enter to make those repairs or show the unit to prospective renters. However, you must give the tenant 24–48 hours notice before doing so, depending upon your state's requirements. This is an essential aspect of ensuring your tenant's privacy. It should be noted, rather than specifying an exact time period, some states simply say "reasonable" notice must be given.
Most states waive the stipulation of notice in cases where it can be proven the property has been abandoned or if there is an emergency situation, such as a fire, or significant water or gas leak in which entry is absolutely required. If a tenant has been away for an extended period, (generally defined as seven days or more) several states permit landlords to enter the premises to inspect for damage and/or conduct needed repairs.
However, entry simply to check up on a tenant, or the property, is forbidden.
---
Related: Security Deposit Mistakes Landlords Should Avoid
---
The other area in which landlords need to be concerned about their tenant's privacy is personal information. Rental applications typically ask for very sensitive information, including social security numbers, driver's license numbers, dates of birth, job histories, criminal records and financial data. This information must be treated in accordance with the Fair Credit Reporting Act and cannot be used for any purpose other than which it was given.
Files containing this data must be maintained in a locked cabinet, or a secured, password-protected computer, to which only the landlord and the property manager have access. This information may be kept on file for up to two years after a tenant leaves the property.
In cases where applicants are turned down, these files may be kept for two years from the applicant's date of notification, or longer if your state gives individuals more than two years to file a Fair Housing claim. A specific system must be put in place to ensure files are purged in a timely fashion. Paper files should be shredded; digital files must be erased using a utility that will wipe them completely, including the directory.
If your office is robbed and the files are removed, or if your computer is hacked or stolen and tenant data is compromised, you must inform all affected tenants promptly in accordance with your state's security breach notification laws.
A big part of being a good landlord is ensuring your tenant's privacy rights are protected. They are counting on you to keep their data safe and protect the sanctity of their homes.
Like this article? Subscribe to our real estate blog for FREE tips and tricks every week.
Renting your property? Get a free rent estimate