5 Easy Ways to Improve Your Tenant's Security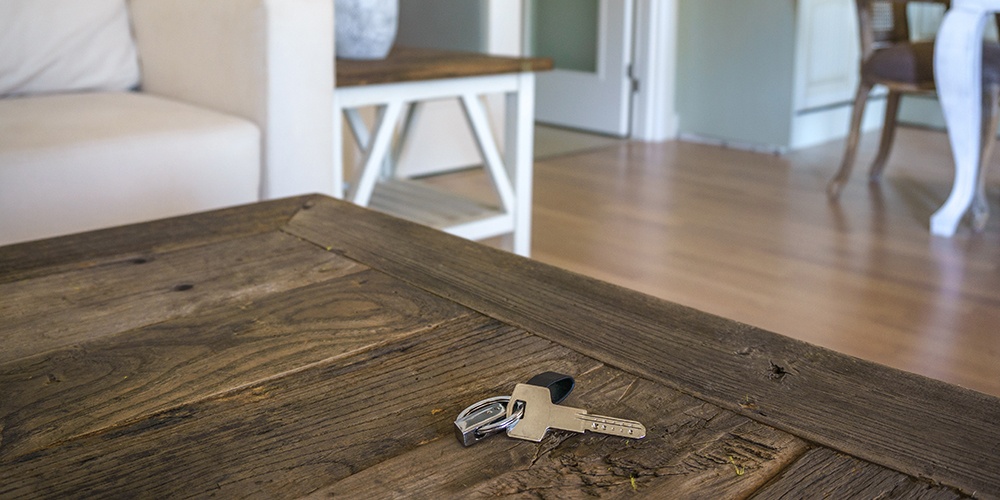 There are many complex and expensive solutions to the issue of security. Property managers can hire security guards to patrol the building and monitor camera feeds. You can turn to an alarm company for service plans that range widely in effectiveness and cost. But there are also very simple ways to improve your tenant's security.
 This article is written by our content partners at United Locksmith.
These are things that are relatively low cost, effective, and require very little effort to begin using. And once you do begin using these methods, they are also easy to maintain. If you are trying to improve your tenant's safety, start with these easy security upgrades.
1. Strengthening Doors
Checking the strength of your doors is a necessary part of assessing the security of an apartment building, a unit and a home. Residential buildings can have a variety of door types, but every one of them can be improved. It is important to have strong exterior doors on any property because a criminal's most likely method of entry will be breaking the door open.
This is largely a concern with first story units, due to their accessibility to pedestrians. No matter if your tenant is worried about theft, damage, or espionage, a strong door provides a great first line of defense. It is also very easy to strengthen a door. By simply using 3-inch screws on the strike plate and hinges of your door, the added fastening into the stud will help the door stop from buckling under pressure.
Another easy upgrade is to install a metal sleeve over the lock hardware, which adds a layer of metal to the point of the door that has been made vulnerable by boring out the holes for the lock. For glass doors or doors with glass on them, security film can add an imperceptible transparent layer to windows, which keeps the glass from shattering completely under stress.
2. Install High-security Locks
You need commercial locks for any high traffic perimeter door in an apartment complex. Commercial grade locks are intended for easy servicing and to withstand the abuse of extensive usage. They are not inherently high-security. Often the metal in both the lock body and components are made of quality metal, but that is intended to prolong the life of the lock, not assist with security.
In the case of mortise locks, most of the hardware can remain as new high-security lock cylinders are installed. This is a great way to show tenants that are listening and responding to their needs by increasing their security in an obvious and impactful way.
A high-security lock helps to defend against brute force attacks, such as drilling and cutting, with the installation of hardened metal inserts that deflect drill bits and saw blades. The internal components of the lock prevent the success of covert and surreptitious entry techniques such as bump keys, lock picking, keyway decoding, unauthorized key duplication, bypassing, etc.
Advanced techniques of unlawful entry are used more on commercial buildings, which include apartment complexes. The locks surrounding residential living areas may be targeted because they hold spare keys, or otherwise lead to locations where security may be neglected because residents rely on the perimeter security. For servicing these locks, having new keys made, and even installation, you should use a commercial locksmith.
Take a look at the 5 best home security systems of 2018.
3. Control Key Access
Examine how many people have keys to the building and units. This group of people must be trustworthy and reliable. Key control affects your ability to optimize operations while also affecting a tenant's security. When it comes to key control, the concern is not just about those with keys committing a crime. There is also the concern that those with keys will not practice good key control, lending their keys and even making duplicates you are not aware of.
If you are using a high-security lock with a patented keyway, you can prevent simple third party duplication. There will be additional steps to making a new key, which requires more than an existing key and a trip to Home Depot. When keys are lost or stolen, steps should be taken to rekey the relevant group of compromised locks. If you have a master key system, special consideration must be given to the handling of the master or grandmaster key.
4. Use Better Exterior Lighting
The lights around your building have a tremendous effect on security, in terms of both discouraging crime and drawing attention to a crime in progress. Criminals seek the dark for cover before a crime and prefer a cloak of darkness while committing a crime. When you remove or limit the available shadowy areas around your building, the chance of preventing or stopping crime increases.
Motion sensor lights can raise alarm if those working in the building keep regular hours. These lights can be used to draw the attention of passers-by when someone walks too close to the building. If tenants are entering the building at all hours of the night, tenants may find abrupt flashes of light distracting. In cases of 24-hour building use, constant exterior lighting is preferable. Shining a light on a problem goes a long way in security.
5. Stay Informed
Having a clear line of communication means that both you and your tenant know what is happening with the property. This allows for problems to be quickly sorted out when they arise. Communication helps when there is some form of maintenance the property needs in order to improve its security or even preventive maintenance that anticipates a security threat within the area. If you do not have methods in place for excellent tenant communication, you may need specialty software or other property management tools.
In terms of residential buildings, when you stay informed, one tenant bringing up an issue has the potential to give you insights every other tenant could benefit from. This allows you to anticipate problems before they become untenable. Getting ahead of a security concern before tenants know that they need it establishes trust. With a trend of preventive updates to security, tenants will have some peace of mind that you are actively working to keep them safe.
These easy improvements to the security of your building will go a long way to making your tenants safer. They will not protect against every risk the building faces, but they will increase the base level of defense against crime. To know the threats and vulnerabilities that your building is facing, you should conduct a risk assessment. Poor security could be one of the reasons that your rental property is still empty. Start protecting your tenants and your building better, today.
Looking to rent our your property? Schedule a FREE rent estimate to see how much your property is worth!

Transparent Rental Maintenance with NO MARKUPS