4 Cost-Friendly Interior Design Tips to Increase Home Value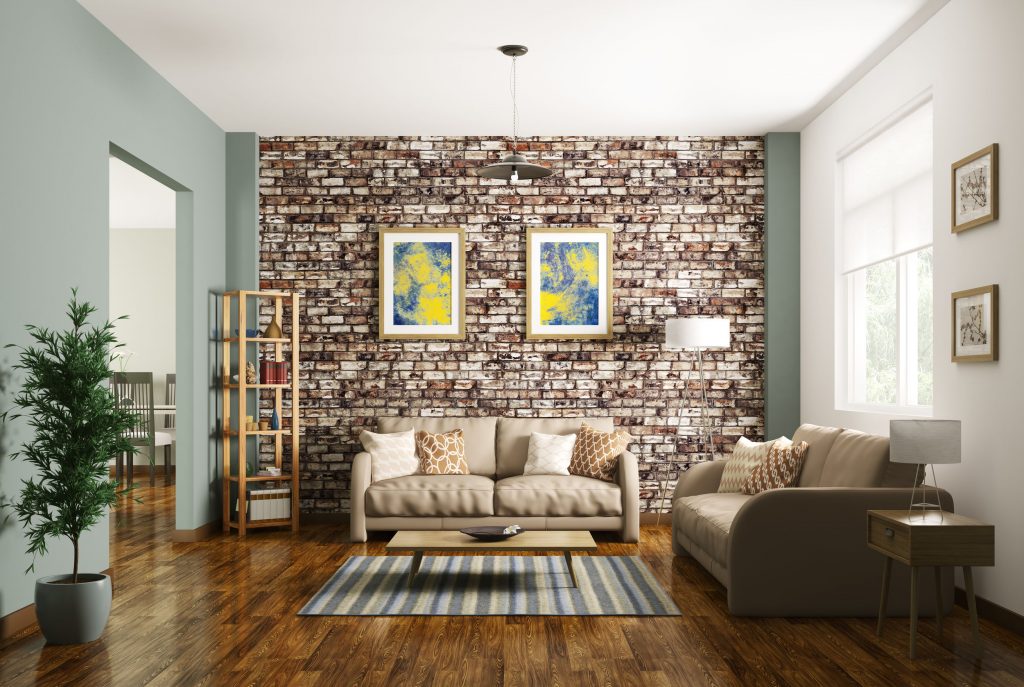 We all want our homes to look like luxurious and professionally decorated mansions, but often lack the funds to produce such a "dream home." Not to mention, those living in San Jose and San Francisco live in the 3rd and 1st most expensive rental cities in the nation. If you believe your design ambitions are bigger than your budget, we have good news for you: Even with a slim wallet, you can create a home that looks straight out of a magazine. In fact, the best interior designers will tell you that the interior of your home does not have to be a direct reflection of your budget or lack of. 
We've put together 4 of our favorite, and what we believe to be the most cost-friendly, interior design tips to help you with your process.
This post was written by our partners at DecorMatters, a free home decorating app that uses camera photos to furnish a home design with augmented reality.
Interior Design Tip #1: Declutter
Guess what the best part about this tip is? It's free!
Cleaning and organizing is the first step, and it applies wherever and however you are living. We can almost assure you that there are items lying around in your home that could be thrown away, sold, or stored elsewhere to improve the look of your room instantly. Therefore, we suggest that you go through your house, and get rid of useless and unsightly objects, whether it be scattered coins, unstylish posters, or an obsolete piece of furniture- anything that you feel does a disservice to the look of your room.
Don't be afraid to get creative and build your own storage spaces. Additionally, hold a yard sale or put items on Craigslist to potentially gain some extra cash.
Minimizing the room should be completed before considering what you can or cannot afford to buy. Keeping unnecessary objects will only get in the way of increasing the feeling of comfort and luxury.
Albert Hadley once said,
"There's no point in creating something beautiful for someone who is a slob…."
A little harsh, but nonetheless this first simple step will set you on the pathway to a grand home.
Interior Design Tip #2: Reuse and Refresh
If your home is feeling stagnant, breathe new life into your living space by refreshing the layout with what you already have.
Go room to room, look at what you own, and let your mind explore how you could repurpose, reimagine, or refinish an object. Get creative, sometimes all you need is a new perspective! Additionally, do not limit yourself to a room. That lounge chair you bought for your bedroom could be a perfect addition to your living room as well. It is easy to overlook pieces of furniture, so be careful to not forget anything when recording your inventory.
After this, you can have some fun. Break up your stale layouts and try out some new configurations!
Now, you may feel some of your pieces are outdated and unattractive, and while that new sectional sofa or outdoor patio set is calling your name, it could be an unwise investment for you if you're on a tight budget. If this is your case, consider customizing what you already own. Repaint that dull coffee table and add a splash of color to the room. Sand off your current dining table and refinish it to create a rustic outdoor look. Turn those plain couch pillows into stylish accents with some iron-on embroidery. Interior design has no limits.
"Creativity is inventing, experimenting, growing, taking risks, breaking rules, making mistakes, and having fun,"

Mary Lou Cook
Interior Designer
All things considered, the best way to truly extend your budget is to use what you already have: your creative ability.
Interior Design Tip #3: Upgrade Paint
Painting your walls is one of the most cost-friendly renovations you can apply to your home today. Paint is sold at roughly $30 a can, and costs pennies in comparison to the bucks you would be spending on new products. According to studies, the average cost of furnishing a one bedroom apartment is $8,176, imagine the costs for a larger apartment or home. On the other hand, painting a 10X12 room can cost between $380-$790, not including ceilings, trim or cost of the paint. DIY, this cost can be reduced to $200-$300.
Paint color has the power to transform the feel of a room instantly. Go with a bold color to follow the 2018 trend. The Pantone color of the year is Ultra Violet and creates a royal and creative vibe in the room. If you are worried about choosing the wrong color and want something permanent for your walls, we recommend a neutral color, such as beige, gray or yellow. With a consistent neutral hue, this also allows you to rotate different accent pieces and splashes of color throughout the season.
If your budget does not support multiple cans of paint, paint a single wall or object. The average cost to paint an interior door is $50 – $200 per door, depending on the door and paint type. This is much cheaper than painting the entire room and it has the same impact. For example, painting the inside of your doors black will instantly create a luxurious look. Feel free to try lighter colors as well, whatever you desire. After all, the first impression of any place starts at the front door, and a front door can say a lot about your personality as well as your personal style.
Billy Baldwin (interior designer) said, "When you want to transform a room into an entirely different animal, change the color."
Interior Design Tip #4: Be Resourceful
We saved this one for last because we believe it to be most significant in our current day and age. Essentially, we live in a fast-paced, innovative, and high technology culture, and there are various inexpensive interior design resources that you can use today.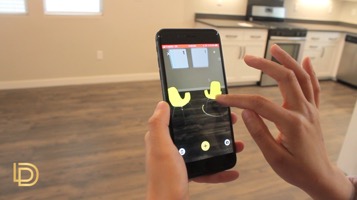 Homeowners spend between $1,890 and $10,728 on interior designing and decorating services. The average cost, for both materials and labor, is $6,177. This is an unrealistic cost for many of us.
Before going over some helpful resources, we are going to start with three additional tips that we highly recommend you follow in your home renovation:
Take your time.
Gain inspiration.
Plan your room design.
First, take your time. Get a feel for the space in your home, and shop around until you find something perfect. Second, gain inspiration from others. Browse professional work, notice what techniques and layouts the best designers use and assess what makes their designs so successful. Lastly, plan your room design. This means going room to room and visualizing which objects are going to be placed where.
This can be tedious and expensive at times, so make your life easier and use your resources. We believe that to be resourceful is to take advantage of the technological assets available in the interior design industry right now.
I'm sure you have read many articles talking about using Craigslist, Shopstyle, local boutiques, and "cheap" online professional services to save money. This is great, we highly suggest that if that's for you. However, we want to make a different point with this article, and that point is this:
You already have a brilliant designer: YOU. 
Here's how you can start designing in a cost-effective and smart way:
Use Pinterest, Instagram, and other social media apps to stock up on ideas, follow your favorite designers, and brainstorm looks for your home. You no longer have to use traditional methods, because you can do it all online!
There is a new iOS mobile app specific to interior design, which allows you to do everything mentioned above and more! The DecorMatters app helps individuals with virtual interior design by providing services such as Augmented Reality (AR) and 3D shopping, design contests and games, and social networking in a user based creative community.
Take your time by shopping for numerous brands and measuring your room with AR features.
Gain inspiration from interior design blogs and designs by both professional and amateur interior designers.
Plan your room design by virtually placing any item (furniture, decor, etc.) in any space.
<a href="https://www.youtube.com/watch?v=yOIedPez1ms">https://www.youtube.com/watch?v=yOIedPez1ms</a>
If you find yourself pinching pennies to achieve the look you want in your home, we suggest you read this over and implement as many of these tips as you like. If you want to try products in your home before buying, shop, socialize, and gain inspiration all in one app, try  DecorMatters and download from the App Store.
Transparent Rental Maintenance with NO MARKUPS