10 Benefits of Signing Up with High Quality Property Managers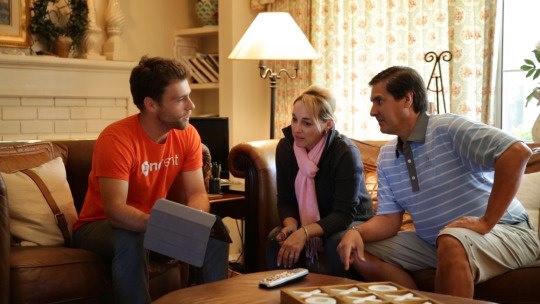 Property management is a tricky business. For most landlords in the Bay Area, finding the right tenants, ensuring proper documentation for tenant move-in and move-out and conducting timely inspections for property repairs is a major challenge. There are landlords that hire property managers to cater to these needs.
Qualified and experienced managers represent robust property management and cash flow maximizing strategy at a reasonable property management fee.
Here are the top ten benefits of using a property manager:
Save money 
Property managers generally search for the best prices and highly experienced vendors who are licensed, bonded and insured. We then combine outside services with our in-house maintenance staff along with experienced supervisors to oversee and monitor all regular repairs, and inspections, and prevent them from turning into major problems.
Increase in revenue
Screening tenants beforehand increases your current revenue stream, and only experienced property managers know how to identify the right tenants from a long list of applicants. They conduct online screening and verification of the documents, before forwarding fully completed tenancy applications to the landlord.
Avoid legal issues
TransUnion estimates that the total eviction costs borne by an average tenant exceed $1900. In this regard, property managers prepare a rent payment history to help different renters move up their credit ranks and allow landlords to mitigate risks.
A reliable property manager is well acquainted with all landlord-tenant laws that govern the move in, eviction and shifting process. These include:
Ensuring compliance with Fair Housing Regulations
Protecting tenants from discrimination
Providing complete disclosures for lease contracts
Recovering the rent and late fees
Notifying and inspecting the premises for repairs
---
Consider turning your rental property business into an LLC to protect your assets.
---
Improve your vacancy rate
An experienced property manager realizes the detrimental impact of short vacancy periods on property-related cash flows. OneRent can help landlords devise marketing strategies to obtain and avail the highest investment returns.
Higher retention rates
Trusted Bay Area property managers continually look for ways to enhance their customers' experience. OneRent offers online portals for landlords and tenants that make property inspection and rent payment easy and convenient. By creating and maintaining an attractive residential society and forging relationships; property managers increase tenant satisfaction and retention ratio and reduce any turnover.
Better accounting and management
Property managers fully and freely share all information about investment portfolios and tax deductions with the property owners. They provide all the necessary tools and reports keeping owners informed about all their property-related expenses, income, and maintenance.
Rent capture process
A timely collection of rent is integral for a property owner's financial success. The property managers, in this regard, are liable and responsible for ensuring timely rent collection from tenants. This saves landlords from the hassle of pursuing tenants for rents, on their own. Onerent guarantees rent on the first of every month.
In light of the Government's moratorium in response to the Covid-19 health situation, we are freezing the Rent Guarantee feature until it's legal for us to collect or pursue rent.
No compromise on personal freedom
Many individuals invest their retirement funds into purchasing rental properties to avail of monthly rental income. With a well-reputed property management team, owners can easily travel and pursue leisure activities without worrying about their property.
Property value appreciation
Annual repair and maintenance inspections for the property, upgrade it to maintain a competitive edge, in terms of market value and higher rents. Property managers remain in constant contact with property owners on how they can improve property value through simple repairs and renovations.
No stress
All of the above benefits lead to one inevitable outcome: No Stress! You might think about property management fees and how these can cut into your rental income. But when it boils down to it, you get a lot more than you pay.
You can focus on doing the things that matter the most to you without the stress of managing your properties. With the due diligence of experienced property managers, you don't have to worry about anything at all.