Your seamless rental experience starts here
Live easy with complete and efficient rental services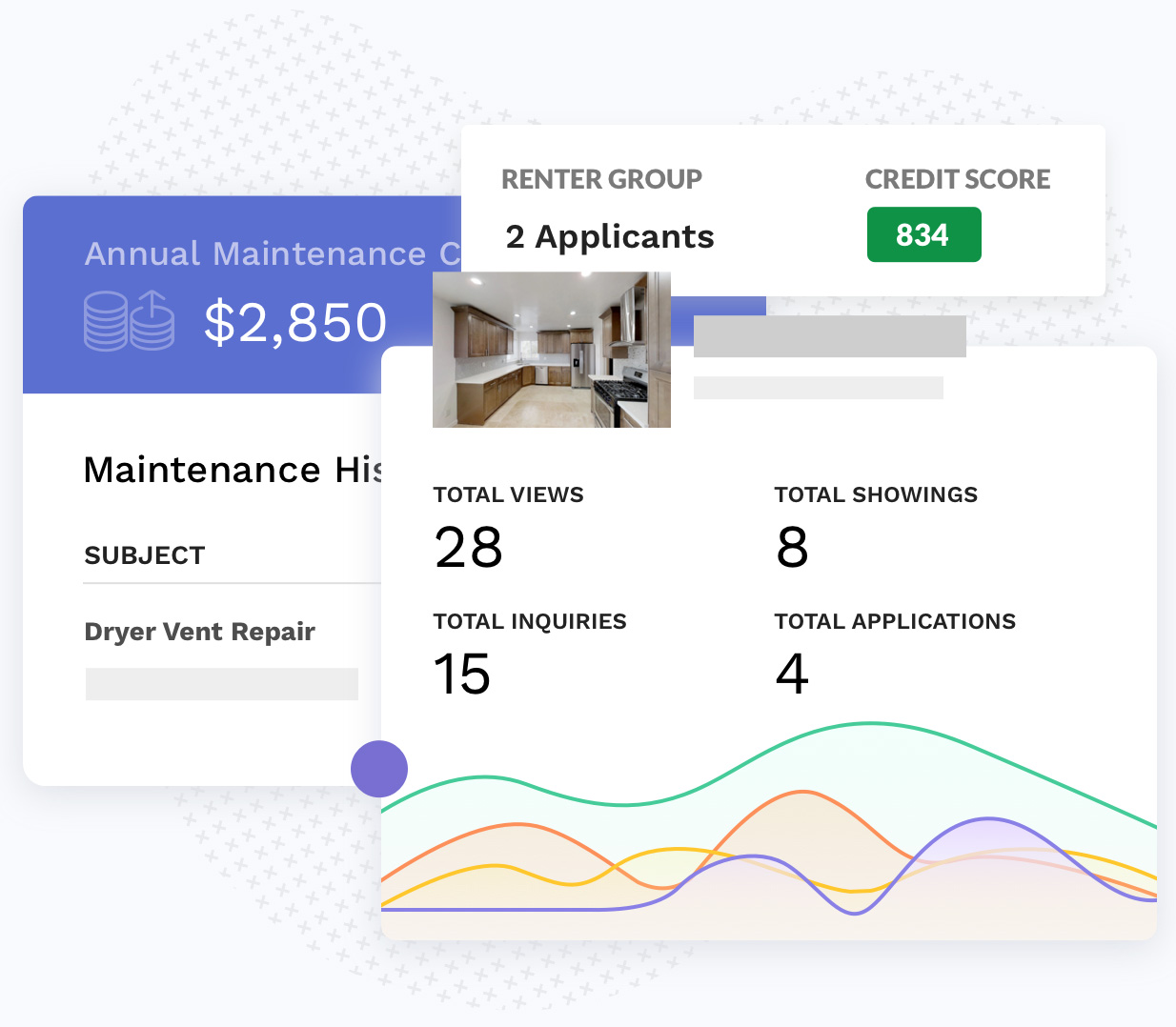 The Simpler, More Efficient Way to Manage Your Property
We make it possible for you to enjoy the rewards of your investment — without the stress and hassle. We take care of everything for you, from placing renters, collecting rent, to maintaining your rental home. So you get more time for the things that matter most.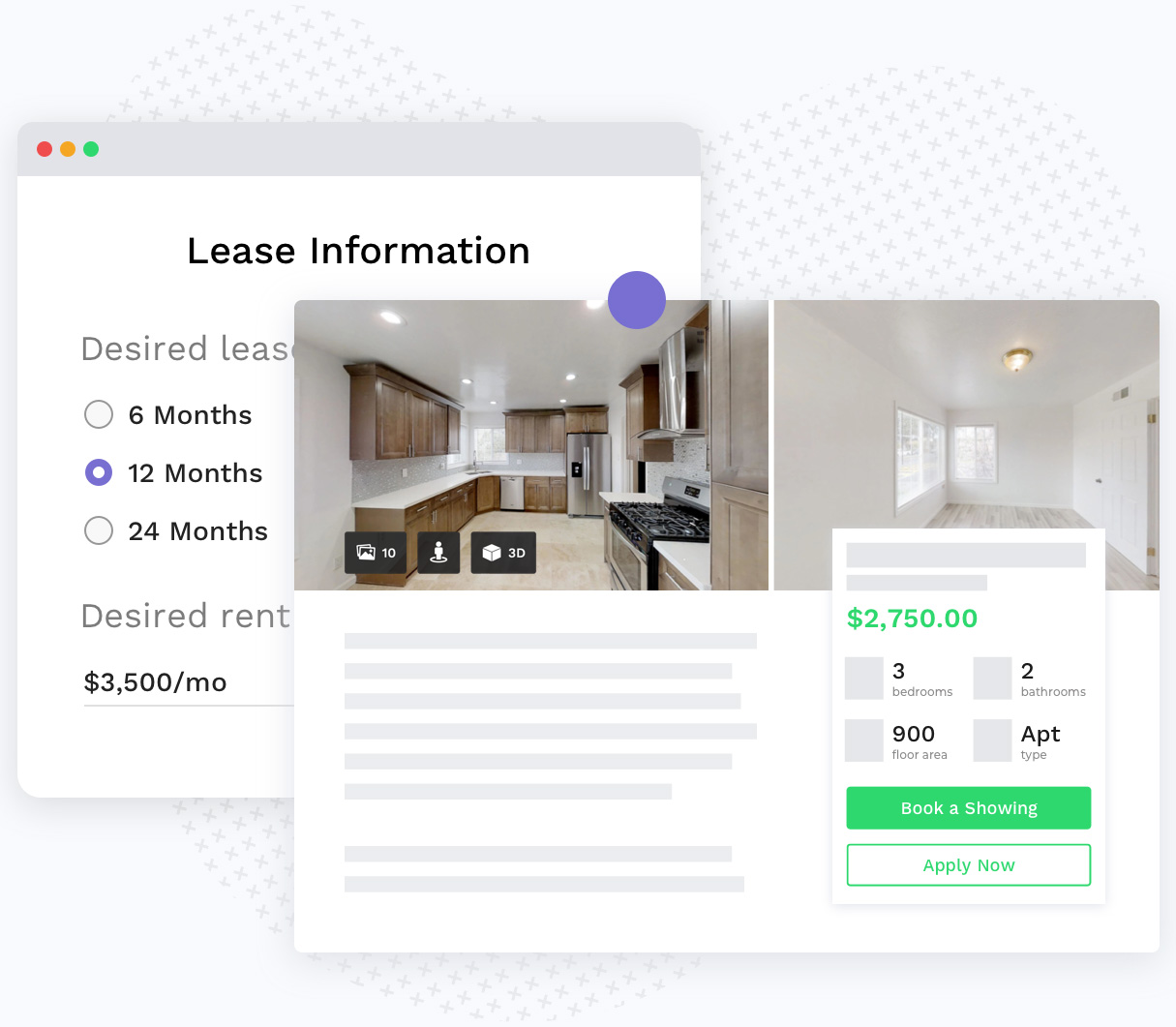 The Easiest, Most Convenient Way to Rent
We make it quick and convenient for you to rent with ease. From browsing through our quality listings, booking a showing, applying and getting qualified, to signing the lease online — everything is made pain-free and hassle-free for you. So you can soon move in to your new home and live easy.
01 Sign up and onboard in no time
Stay in the loop with your dashboard
After signing up, access your Owner Dashboard to track your property's performance in real-time.
Make sure your property is rent-ready
Schedule a Property Walkthrough so our Field Operations Specialist can take listing photos and help ensure your rental is habitable and ready for showings.
How much are management services with Onerent?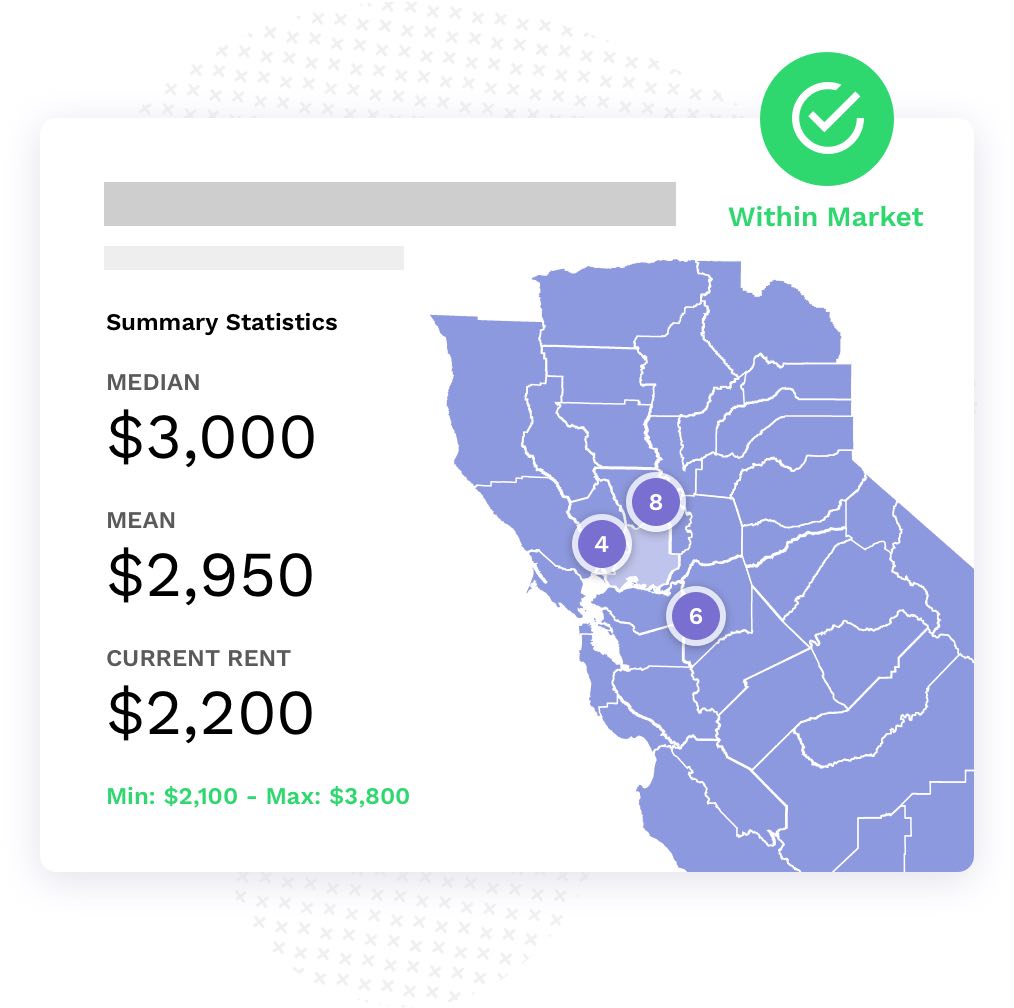 02 Fill your vacancy fast
Watch your property gain traction
We make your listing stand out with appealing photos, Virtual Tours, and digital floor plans, and market it across 40+ sites and social media.
Get quick bookings and qualified applications
Prospects can book a Self-Tour or take a Virtual tour of your property and apply anytime, getting qualified through credit score, income, and background checks.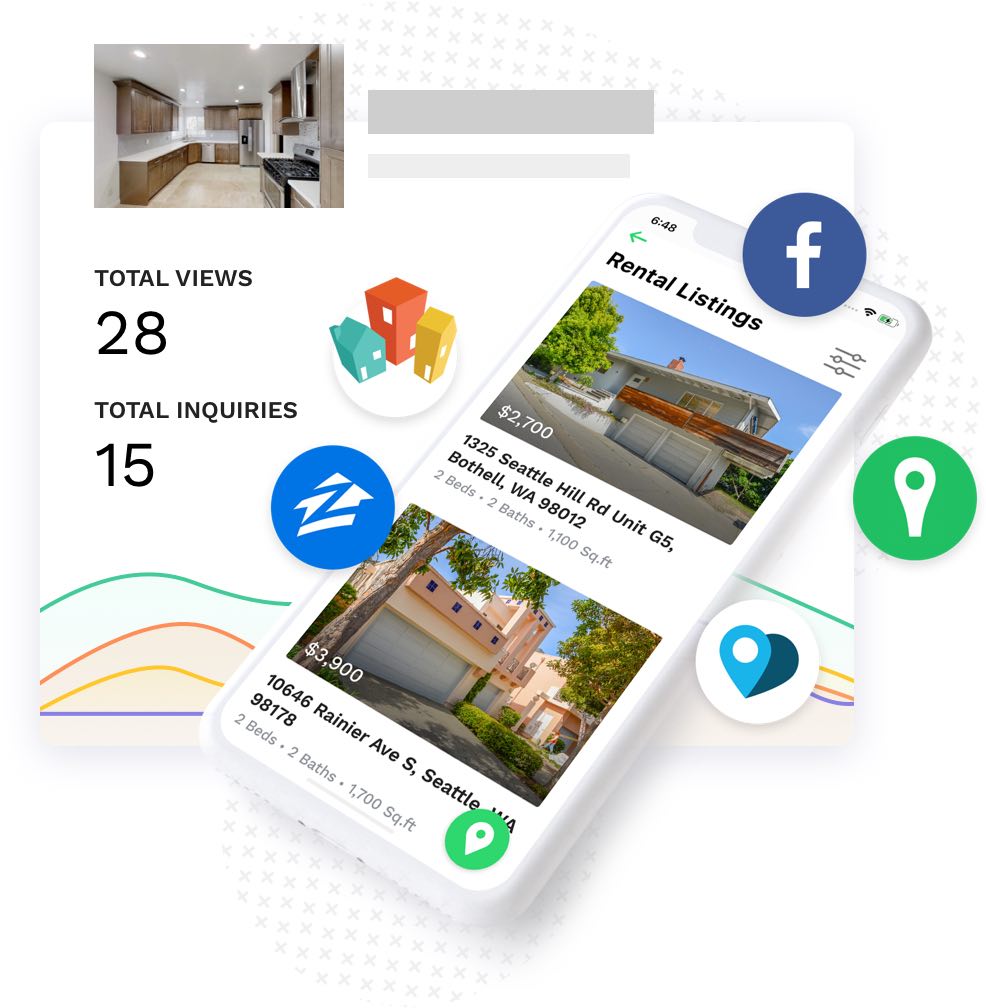 03 Hand over management to us
Sign the digital lease and you're all set
After you and the renter agree to all the lease terms, sign the digital lease directly through our site and we'll take it from there.
Get more time on your hands
Our 24/7 Support Team will attend to maintenance issues and coordinate with our network of insured service providers-–with zero markup. Go Onerent 360 to get maintenance for free.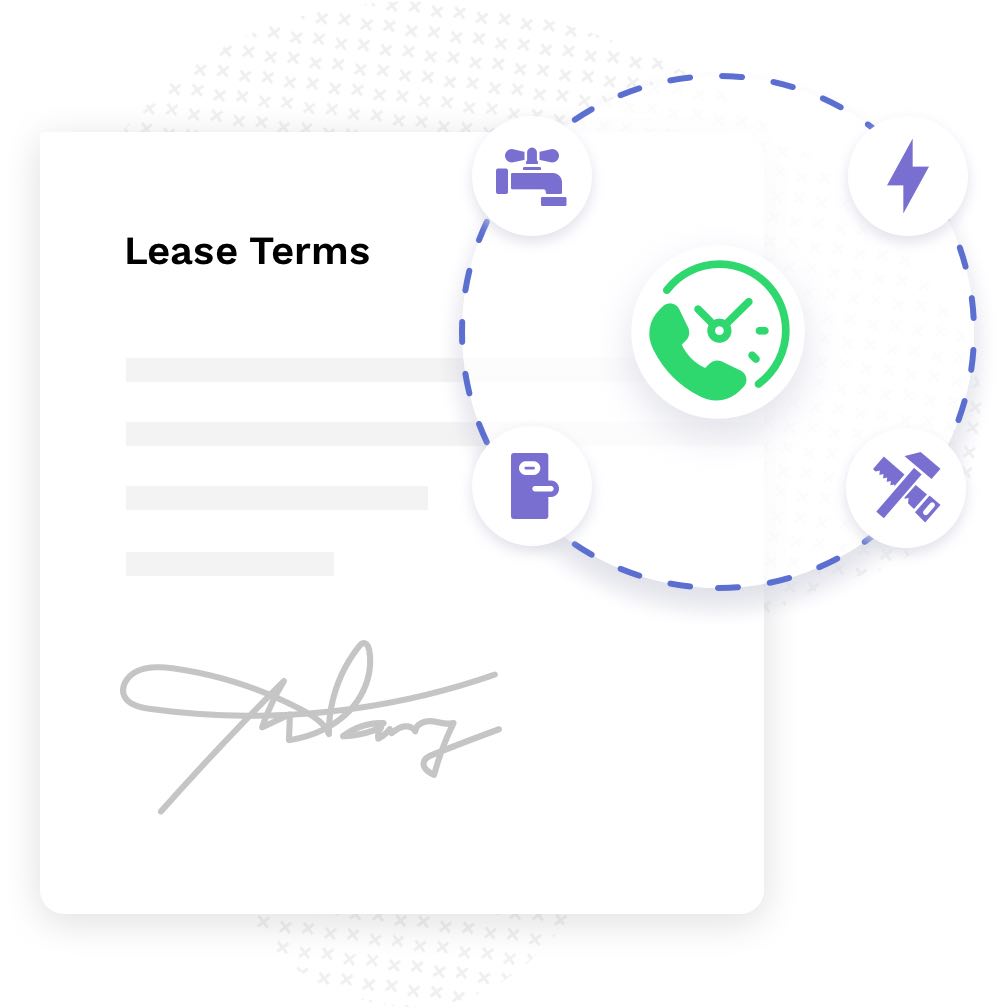 04 Get secured rental income
Get assured payouts and transparency

With our online rent collection, you get your payout fast through secure ACH transfer. Keep track of your rental's cash flow on your owner dashboard.
Experience the Onerent Guarantee
Onerent-qualified renters are covered by Rent Guarantee so you can get your payout on the 3rd business day of the month–even if your renter pays late.*
*Further terms and conditions apply as documented in your property management agreement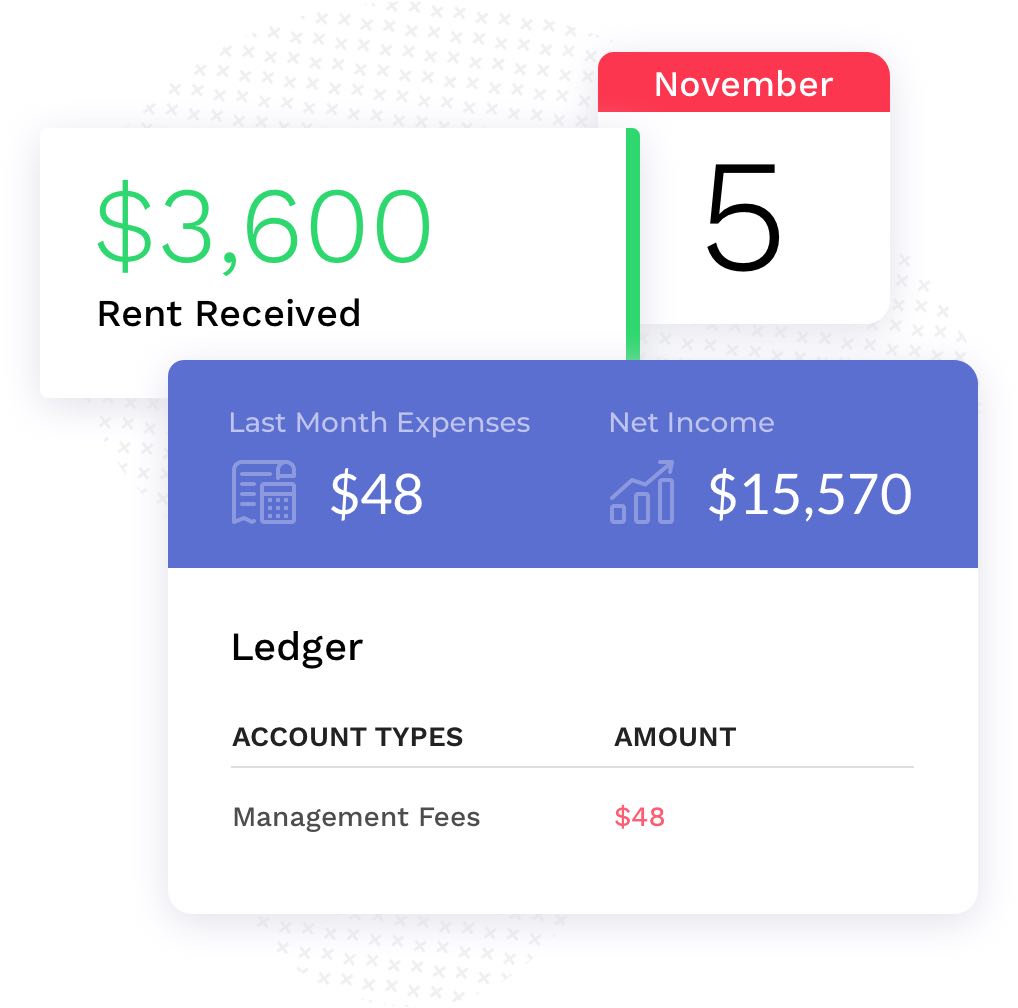 05 Sit back and live easy
Hassle-free lease extensions and move-out
We'll handle lease extensions, move-outs, and security deposit deductions, if any. We'll also cover you with up to $15K for legal fees associated with the eviction of a Onerent-qualified renter.
Maximize your property's value
Increase your property's long-term value with Onerent 360's Capital Improvement Credits that you can use for critical upgrades or to address wear and tear.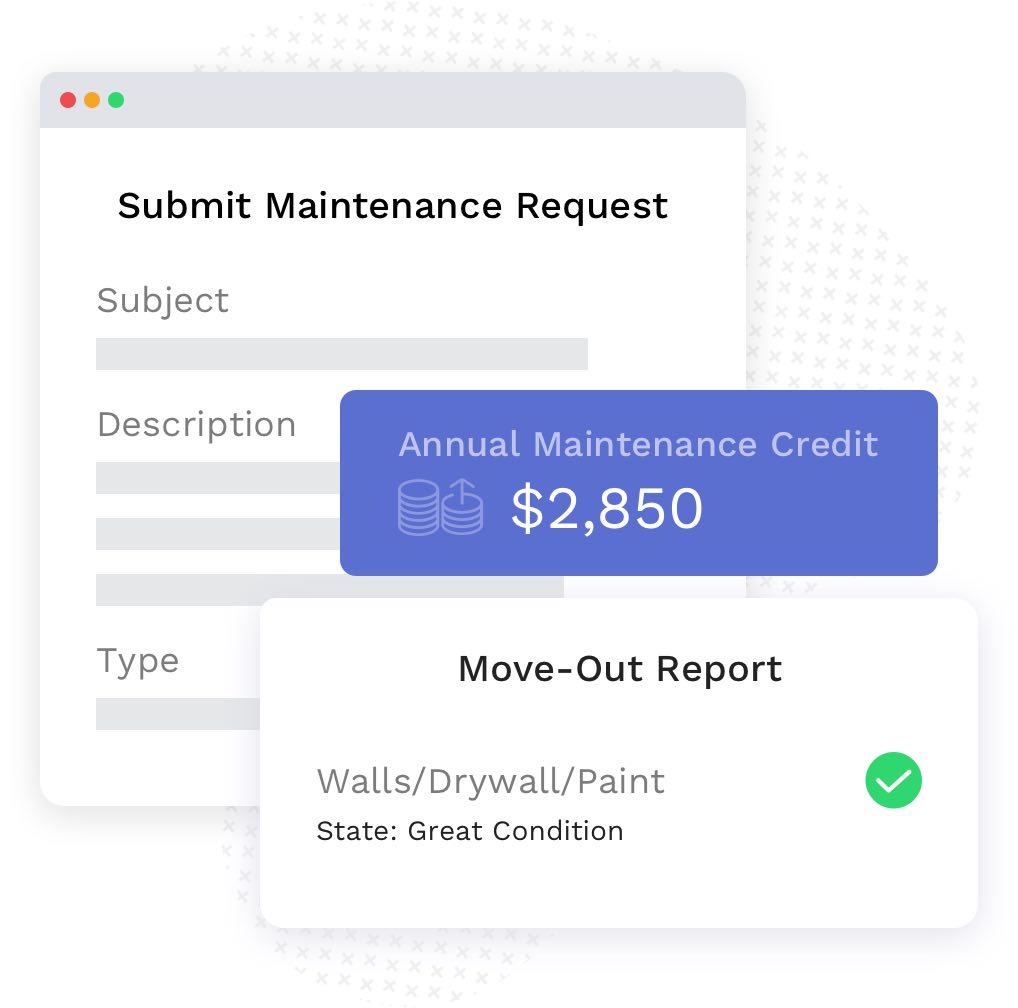 01 Find your next home in your own time
Do your rental search with ease
Find properties that match your needs and budget with a customized search on our listings page. With our detailed listings and digital floor plans, you can make informed decisions even from miles away.
It's best to view the property to see how it fits your needs. Open a Onerent listing to check if it's available for Self-Tours or 3D Virtual Tour, or book a Guided Tour at your most convenient time.
What should I expect during a Self-Tour?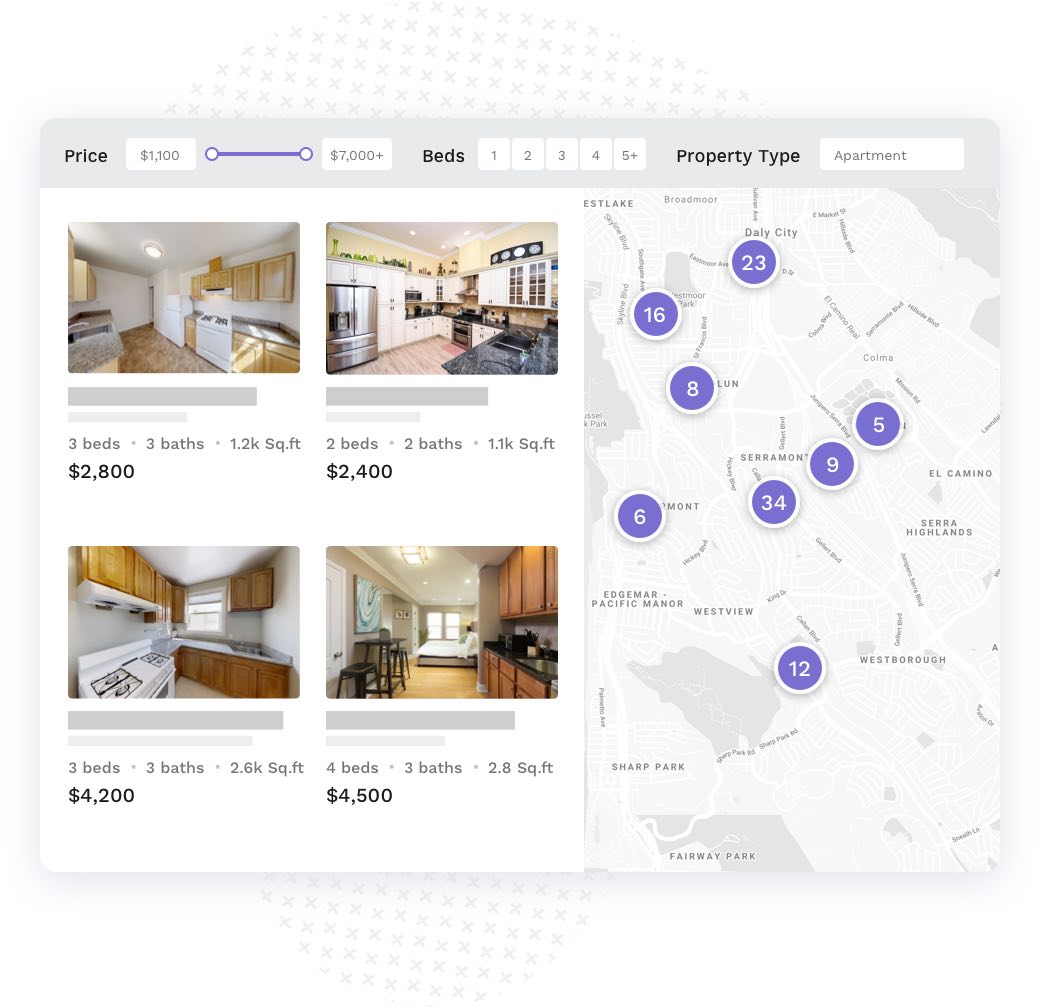 02 Apply online for free
Complete your application – it's fast and free
Apply and qualify for as many homes as you want with our fast and free online application process. You only need to submit once all your qualifying information and documents in case of multiple applications. Need help? Our Property Concierge team will assist you through every step.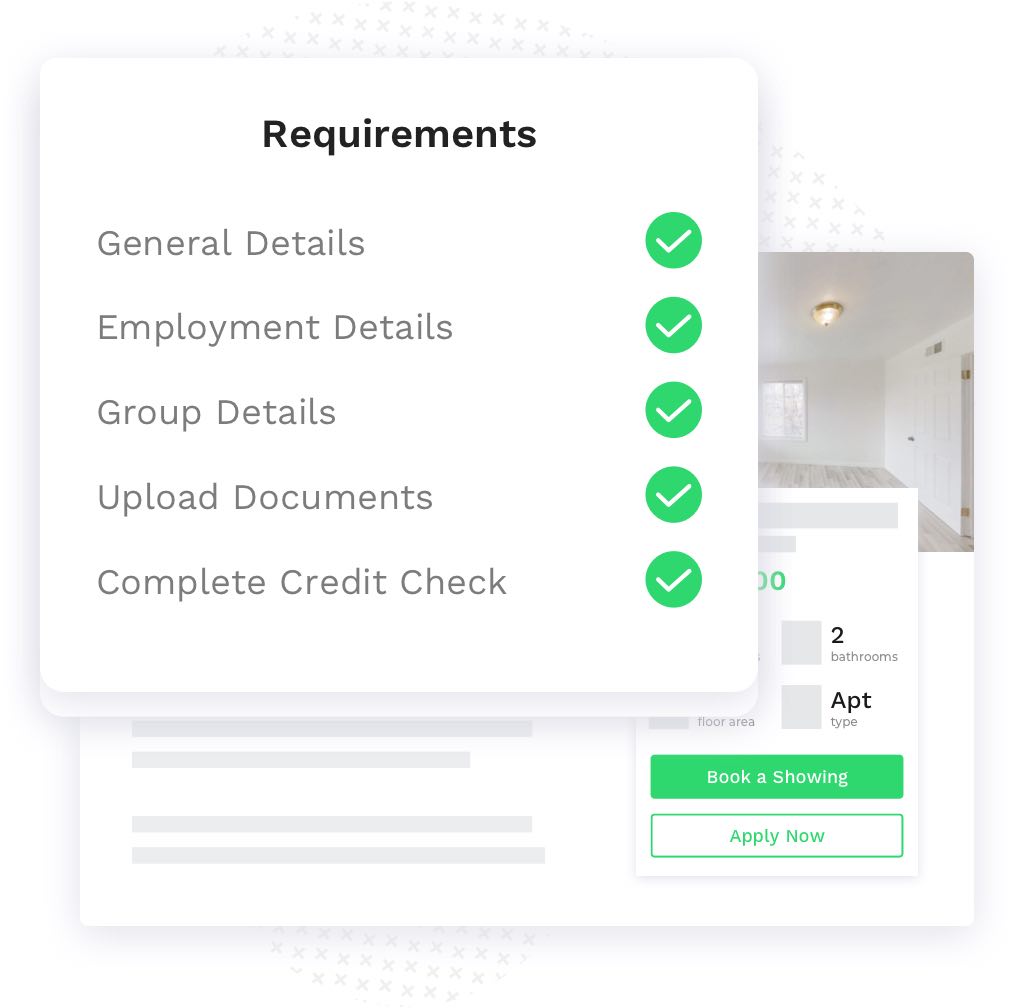 03 Sign your digital lease
Get qualified and approved effortlessly
Once you qualify and the owner approves your application, the digital lease is prepared for both parties to agree on the terms. After you sign the lease digitally, secure your move-in by making your initial payment consisting of the first month's rent, security deposit and the service fee of $50 per adult renter.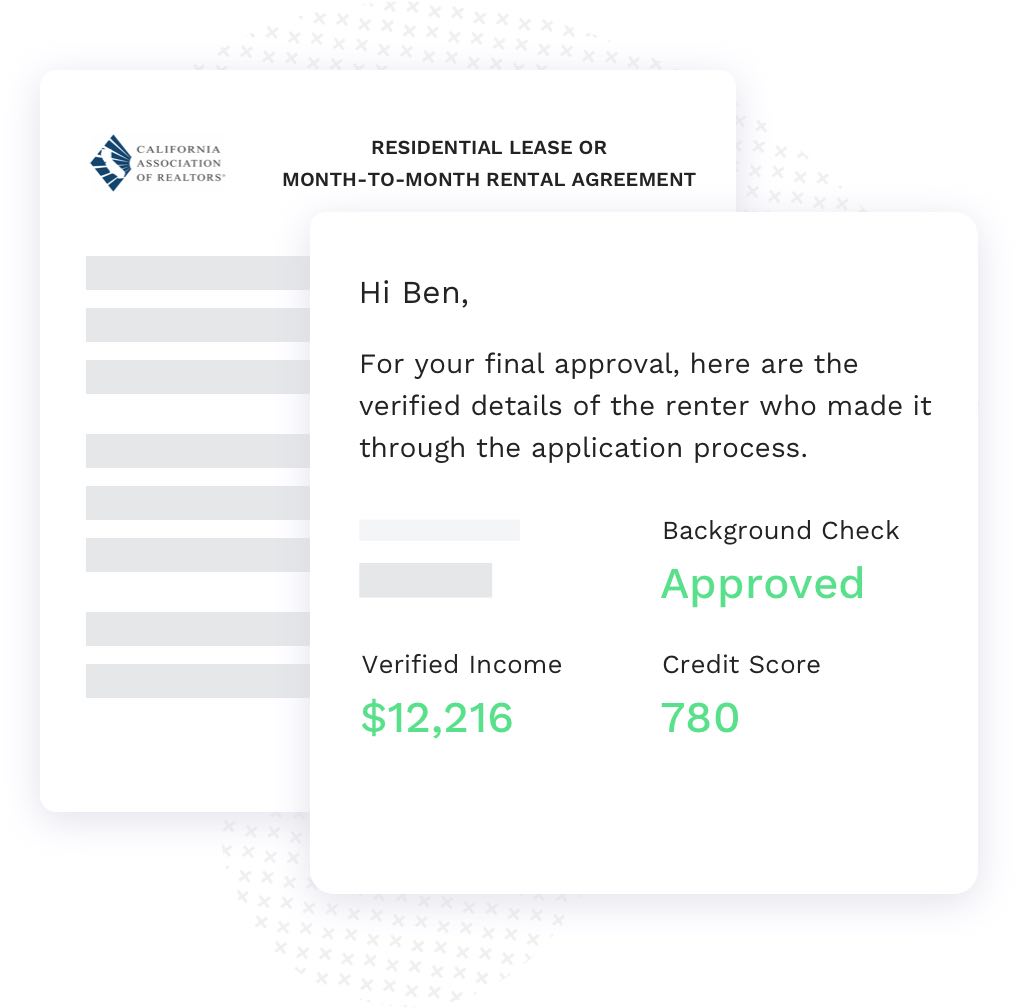 04 Move in to your new home without worry
Look forward to a hassle-free moving day
We make sure your new rental home is move-in ready. You can enter the property on your own any time within the move-in date. Keys to the property will be in a secure lockbox which you can open with an access code that will be sent to you.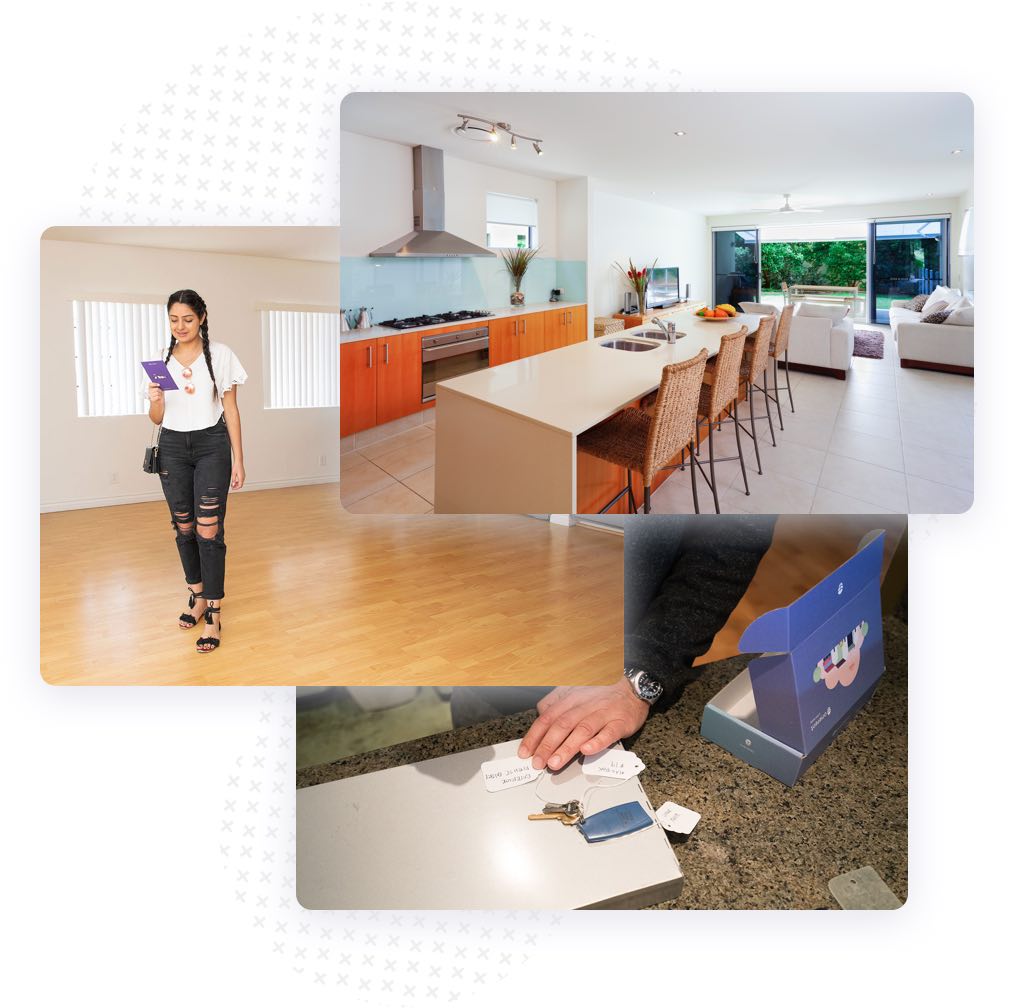 05 Live easy with Onerent
Get round-the-clock support
Our 24/7 support team will be ready to assist you with any maintenance concerns related to the property. You can give us a call or report issues through your personal Renter Dashboard. The dashboard also helps you set up monthly rent payments so you have one less thing to worry about each month.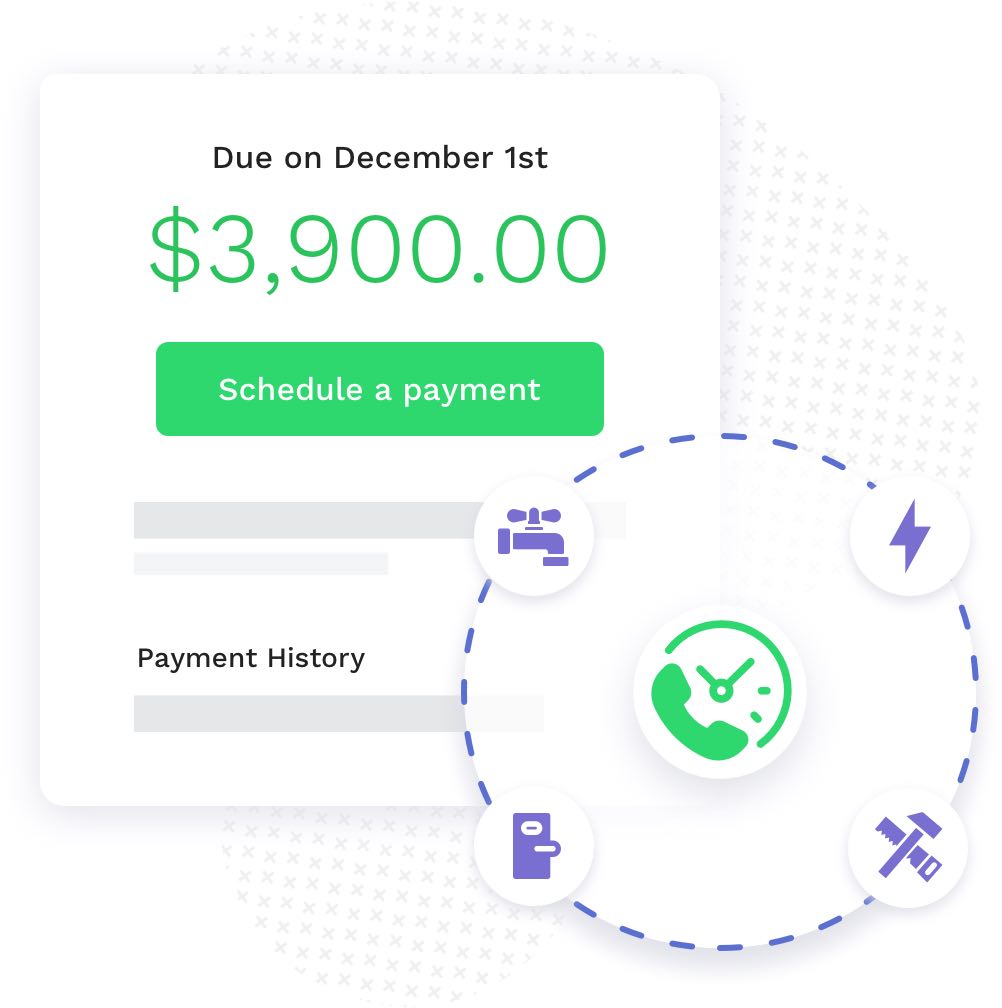 97% of our homeowners continue to enjoy our Property Management Services.
Here's why they love it.
Best monies I have spent in a long time
They closed on the original estimated week to get the unit rented and got me a great tenant. With them doing the listings and showings, I was able to utilize my time by working and enjoying my weekend instead of wasting my time during the weekends to show the unit. They did everything as promised
Honestly the best company for finding tenants
I would highly recommend this place to landlords. They provided me with many updates. In a matter of a few weeks, they found me a tenant. They're very professional in handling the rental business.
Best Property Management In SF Bay Area
Onerent is the best Property Management that owners can dream of. We are highly satisfied homeowners after renting our property in Dublin with them. They always deposited rent on time every month. From the beginning till the end, all transactions were transparent. We highly recommended them!
They're so good that I don't have to worry about anything
Onerent is very professional, they know their business and they're very responsive.
The rental process is easy and organized
I have been with Onerent.co since 2015 and they're a great company to work with. They charge very reasonable fees. The maintenance process is very painless and the communication is always smooth.
Amazing services and very reliable!
Onerent has been managing my properties in the East Bay for the last few years, and they have performed at an amazing standard. They have been a big help in finding me reliable tenants and performing exceptional, timely maintenance service.