Maximize exposure of your listing with proven property management marketing
Publish your listing on multiple sites fast
List your rental wherever your prospects are without wasting time doing it by yourself. Onerent publish your rental to over 40 platforms such as Craigslist, Zillow, Trulia and Huspot seamlessly.
Free social Media Advertising
Reach as many prospects as possible through organic and paid social media ads on Facebook and Instagram – at no extra cost to you. We got it cover for you to ensure maximum exposure for your listing.
Get all tools you need to find renter fast
Never worry about inquiries, tours, tenant screening and lease preparation. We got the tools you need so all you have to do is compare, select and sign the lease with the most qualified renters.
Top 3 reasons why renting out your home is better than selling
Passive Income Great Returns
Not only does owning a rental property require little time after the initial set up, but it has proven to yield some of the greatest returns when compared with other investments – and they are currently only increasing.
Mortgage Payments Are A Thing Of The Past
Renting your property can eliminate mortgage payment by using your rental income to pay for your new mortgage every month, alleviating all of that house payment stress.
Smart Financial Investment
As a landlord, you are entitled to several tax benefits that will balance out your long-term profit even if rent payment doesn't match with the mortgage.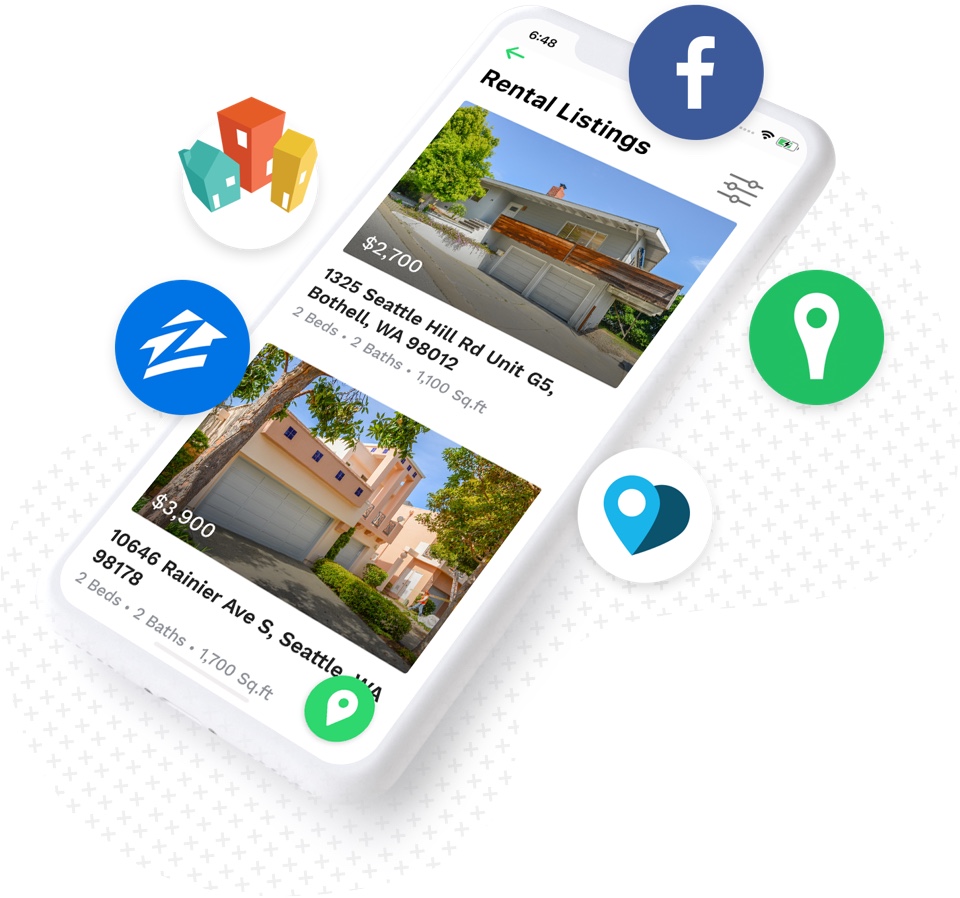 Maximum Protection for Your Investment
Turn your asset into a reliable, automated, passive source of income with Onerent
Warranty Plan That Helps You Save
The best Home Warranty is one you can rely on and get for free. Onerent 360 comes with an annual warranty plan that covers over 21 home systems and appliances, saving you hundreds of dollars a month.
Trusted Warranty Providers
We trust only the best. That's why we partnered with vetted and reputable Home Warranty companies to save you from the inconvenience and cost of maintaining your property's systems and appliances.
Hassle-free Warranty Plan for Landlords
Save yourself from the tedious search for a plan that fits your needs and budget. With 360's free home warranty plan, we'll help you file claims so you can relax knowing your rental is kept in good shape.

97% of our homeowners continue to enjoy our Property Management Services.
Here's why they love it.
Best monies I have spent in a long time
They closed on the original estimated week to get the unit rented and got me a great tenant. With them doing the listings and showings, I was able to utilize my time by working and enjoying my weekend instead of wasting my time during the weekends to show the unit. They did everything as promised
Honestly the best company for finding tenants
I would highly recommend this place to landlords. They provided me with many updates. In a matter of a few weeks, they found me a tenant. They're very professional in handling the rental business.
Best Property Management In SF Bay Area
Onerent is the best Property Management that owners can dream of. We are highly satisfied homeowners after renting our property in Dublin with them. They always deposited rent on time every month. From the beginning till the end, all transactions were transparent. We highly recommended them!
They're so good that I don't have to worry about anything
Onerent is very professional, they know their business and they're very responsive.
The rental process is easy and organized
I have been with Onerent.co since 2015 and they're a great company to work with. They charge very reasonable fees. The maintenance process is very painless and the communication is always smooth.
Amazing services and very reliable!
Onerent has been managing my properties in the East Bay for the last few years, and they have performed at an amazing standard. They have been a big help in finding me reliable tenants and performing exceptional, timely maintenance service.
We manage your property like it's our own
Don't miss out on our $0 onboarding fee promo. Join the Onerent neighborhood now!