Protect your property from maintenance issues
Our annual walkthrough ensures your rental is habitable, safe and hazard-free.
Regular inspections keep you updated about your investment
Quick and non-invasive
The inspection is a brief walkthrough so our Preferred Field Ops can capture your property's condition quickly through photos and videos without invading your renter's privacy. The inspection is clearly stated in your lease agreement and explained to your renter too!
Transparent and informative
Our annual inspection keeps you updated on the condition of your property during the lease term. This also minimizes risks from accidents caused by unreported issues, which we don't want. The inspection protects both you and your renter and sets up your investment for long-term success.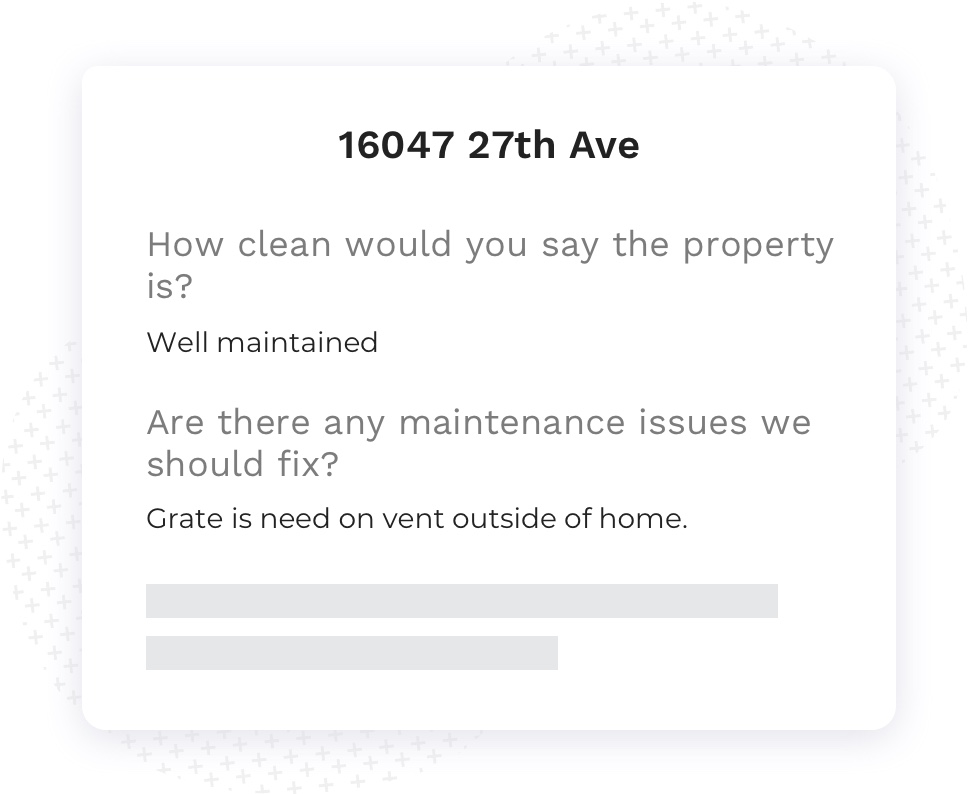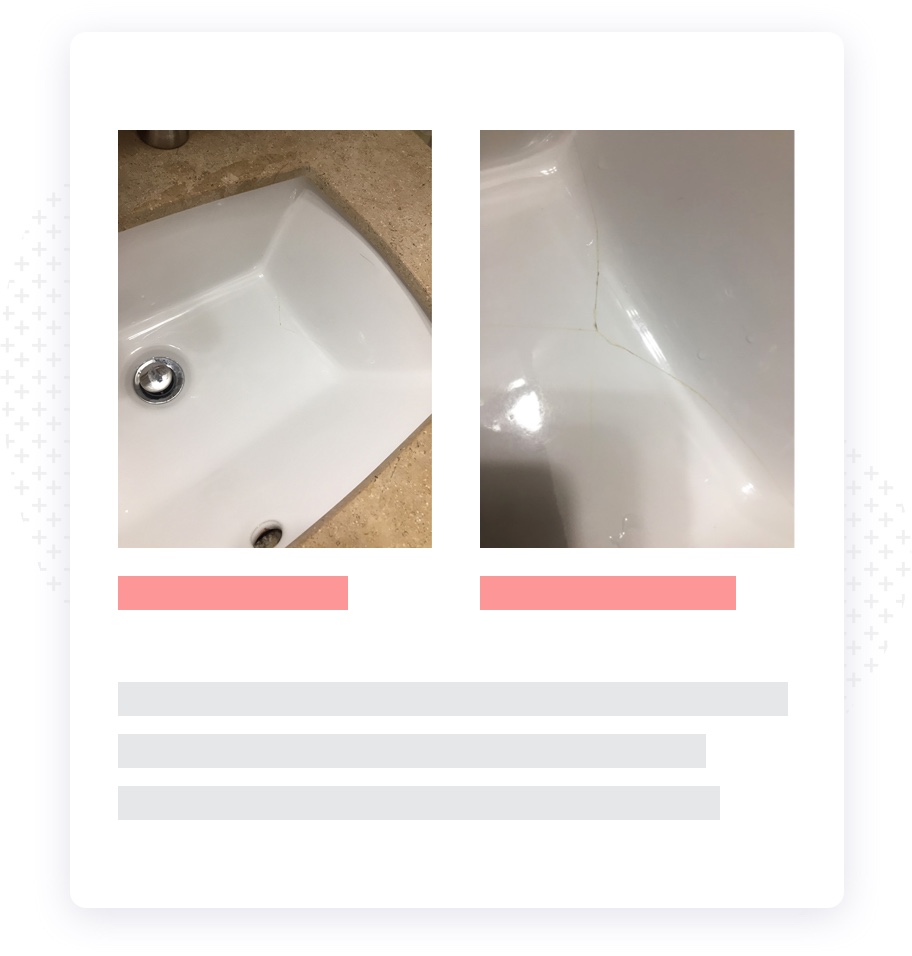 Monitor your rental throughout the lease period
Thorough documentation
You get a copy of our photo-documented report. After inspection, we take note of any red flags and recommend actions so that your property remains habitable, safe, and hazard-free. Any renter would want to stay longer in a property where they feel safe, secure, and cared for.
We guarantee quicker turnover
Our detailed report acts as a reference point for your property's condition midway through the lease, allowing us to make necessary deductions from the security deposit faster. During the inspection, we take note of anything that needs your immediate attention. This makes it more cost-effective to address, as opposed to finding out any issue only when it's gotten worse.
97% of our homeowners continue to enjoy our Property Management Services.
Here's why they love it
Best monies I have spent in a long time
They closed on the original estimated week to get the unit rented and got me a great tenant. With them doing the listings and showings, I was able to utilize my time by working and enjoying my weekend instead of wasting my time during the weekends to show the unit. They did everything as promised
Honestly the best company for finding tenants
I would highly recommend this place to landlords. They provided me with many updates. In a matter of a few weeks, they found me a tenant. They're very professional in handling the rental business.
Best Property Management In SF Bay Area
Onerent is the best Property Management that owners can dream of. We are highly satisfied homeowners after renting our property in Dublin with them. They always deposited rent on time every month. From the beginning till the end, all transactions were transparent. We highly recommended them!
They're so good that I don't have to worry about anything
Onerent is very professional, they know their business and they're very responsive.
The rental process is easy and organized
I have been with Onerent.co since 2015 and they're a great company to work with. They charge very reasonable fees. The maintenance process is very painless and the communication is always smooth.
Amazing services and very reliable!
Onerent has been managing my properties in the East Bay for the last few years, and they have performed at an amazing standard. They have been a big help in finding me reliable tenants and performing exceptional, timely maintenance service.