Hands-free property management & guaranteed rent
Completely free and no obligation required. Start maximizing your rental income today.
Tech-driven property management trusted by thousands of homeowners in California and Washington
Get peace of mind as we set your rental up for success with our proactive and transparent property management services. Our dedicated team of experts is available 24/7 to take care of the daily tasks of running your property—from marketing your rental to screening tenants, collecting rent, and servicing maintenance requests. We take the load off your shoulders so you can do what you love the most and live easy.
TRIED AND TESTED PROPERTY MANAGEMENT SERVICES
Helping 9,000+ Property Owners Live Easy
OPTIMIZE YOUR RENTAL INCOME AND PROTECT YOUR PROPERTY INVESTMENT
End to End Property Management Services
ALL-AROUND PROPERTY MANAGEMENT IN THREE STEPS
Simple Rental Property Management Services
Experience complete and transparent property management for your rental home. Our property
management system is powered by technology for a seamless rental experience, giving you steady and
reliable return on your investment—guaranteed!
1 - Simple signup and property onboarding
Kickstart the process in a few clicks
After signing up, we'll help you make your home rent-ready and market it across our extensive network of listing sites and partners. We respond to all prospect inquiries and give them the convenience to view your listing upon their request to schedule a house tour through our on-demand showings.
2 - Approve your renter
Fast and reliable tenant screening
We assist interested prospects in completing the free online rental application and qualify them with a credit check, background check, and employment and income verification. Qualified renters are promptly endorsed to you for approval. Then, we'll handle lease signing and overseeing their smooth move-in to your rental.
3 - Live easy and earn
Turn your property on autopilot
Turn over all the hassle and stress of property maintenance and rent collection to us. Our dedicated team is standing by 24/7, managing your resident's maintenance issues and emergencies for you. We have an automated online rent payment and accounting team put in place to help renters pay easily, so you collect your rental income on-time. You just sit back, relax, and watch the passive income roll in.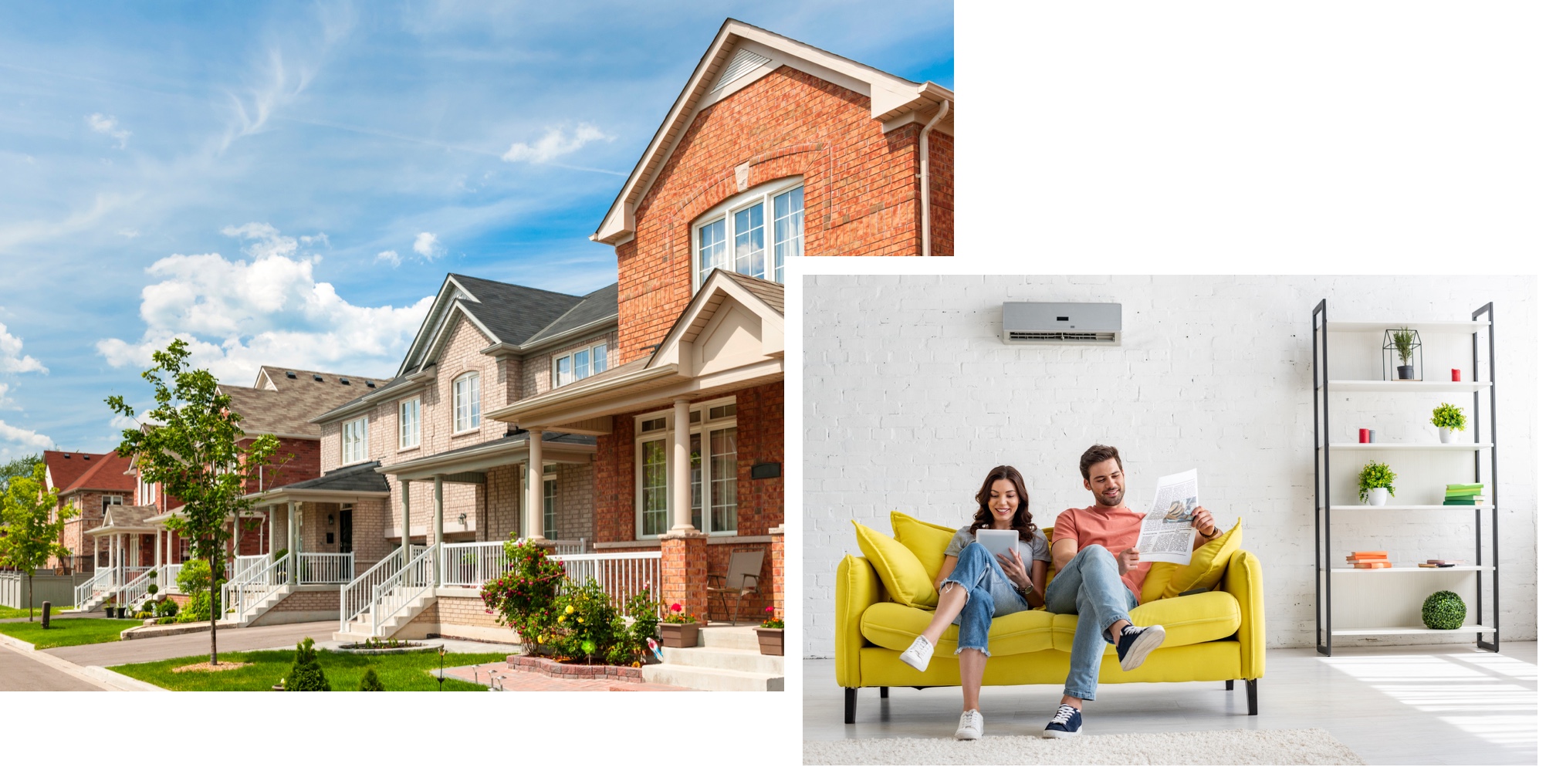 MAXIMIZE ROI FROM YOUR REAL ESTATE INVESTMENT
Optimize Your Property's Cash Flow
Your property is a valuable asset that has to be protected, managed, and optimized. Whether you have an apartment, single-family home, condominium unit, or a townhouse, we're fully equipped to handle it.
Onerent is the fastest growing tech-enabled property management firm in the West Coast. Our boots-on-the-ground approach and online platform allow our team to optimize each step of the process to provide a seamless customer experience, minimizing your vacancy costs and securing your rental income. So we can deliver a steady and reliable return on your investment.
HOW ONERENT IS BETTER
We Manage Your Property with Technology
and Human Touch
Traditional Property Managers
Lists on the market longer, with limited showings and weekend open houses
Pays owner when rent comes in

Hires handyman with 15% markup for maintenance requests
No efficient online income management; no eviction coverage

Lists on 40+ websites, social media, and real estate agent networks with on-demand showings any day
Guarantees payout at beginning of month with automated rent payment
Uses vetted and insured vendors for maintenance issues with no markup
Provides real-time financial reporting and up to $15,000 eviction coverage
Do-It-Yourself Owners
Lists on the market longers, conducts showing based on their convenience
Chases after residents to get the rent paid

Attends to maintenance issues based on their availability
No efficient online income management; no eviction coverage
FASTEST GROWING PROPERTY MANAGEMENT IN THE WEST COAST
Professional Property Manager in your Area
Onerent is the biggest Leasing Agent in the West Coast, growing from zero to 7,300+ properties in just four years. We deliver convenient and complete rental services for owners and renters in our biggest markets – Los Angeles, San Francisco Bay Area, San Diego, and Seattle.
We are rapidly expanding our reach, allowing us to maintain a huge network of renters looking to rent a home in Washington and California. Experience Onerent today. Get started by inviting renters to apply to your property by choosing your state below:
97% of our Homeowners Continue to Enjoy our Property Management Services. Here's Why They Love Us.
Made it easy to rent out my first home
I have had a wonderful experience using Onerent and have recommend using the services to a few friends. Onerent has made it easy for me to rent out my first home and to feel secure.
They took care of the issues as soon as they can
The staff are so helpful in assisting and they are friendly. They took care of the issues as soon as they can. We really appreciate their help and the effort they put into understanding the issue and assisting with proper steps.
Onerent did an excellent job in leasing my property
Onerent did an excellent job in leasing my property. Their associates are friendly, and all my questions were answered to satisfaction.
Very positive experience!
Onerent representatives were very helpful and would even call me to check if the problem has been fixed. Very positive experience!
I really appreciate that I was not left hanging
Staff was pleasant, got on the case right away and called me back to update me on the status. I really appreciated that I was not left hanging.
Kept me informed through the entire process
The team was very good about communicating with tenants and relaying information between us, and kept me informed through the entire process.
Get in touch with us!
Or call us at (408) 675-5490 for any questions