The Growing Homeless Population in Los Angeles, CA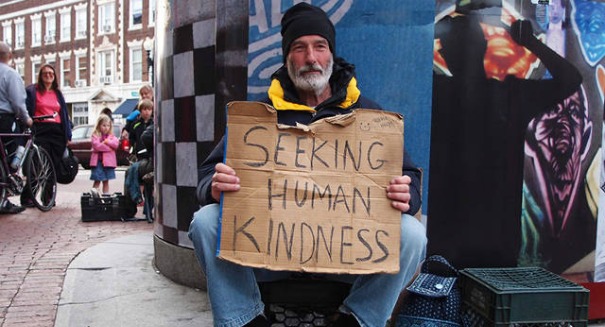 The Los Angeles County continues to increase in homeless rates from a new report by the Los Angeles Homeless Services Authority.
The LAHSA collaborated with several consultants and city groups, including the City of Los Angeles and Los Angeles Police Department, to collect data on the most recent homeless trends.
Here are a few notable statistics we found around homelessness in the Los Angeles County
Los Angeles, CA Homelessness Statistics
2017: 57,794 people experiencing homelessness on a given night
2016: 46,874 people experiencing homelessness on a given night
23% increase between 2016-17
The largest percentage of homelessness increased in Antelope Valley from 3,038 people in 2016 to 4,559 people in 2017. This 50% increase was never predicted by the city.
14,214 people moved out of homelessness into permanent housing in 2016.
30% increase from 2015.
61% increase from 2014.
Homelessness trends in ages (2017):
Under 18: 5,091 at 9%
18-24: 5,645 at 10%
25-34: 32,031 (58%)
55-61: 8,416 (15%)
62 and older: 4,005 (7%)
Homelessness trends in Veterans (2017):
4,828 Veterans experience homelessness on a given night
57% increase from 2016-2017
3,548 Veterans placed into permanent housing in 2016
Analysis of the homelessness trends in Los Angeles, CA
As homelessness continues to become an issue in the Los Angeles community, City officials are anxious to find solutions.
"Every single day we come to work, we see folks lying on this grass, a symbol of our city's intense crisis […] This city has pushed this problem from neighborhood to neighborhood for too long, from bureaucracy to bureaucracy."

Eric Garcetti
Mayor of Los Angeles
The Mayor has promised to end chronic homelessness. Since taking office in 2013, homelessness rates has increased 12 percent. Some say the first step to solving the homelessness crisis is getting them shelter. In San Jose, CA, the City has planned development for 40 tiny homes for their homeless pilot program.
These 100 to 400 square foot homes are environmentally friendly and take up a smaller footprint. These are not at all permanent homes, instead only temporary homes used to get the homeless population off the street.
In 2015, thirteen percent of homeless American adults had previously served in the military. These Americans should have the reward of finding safe housing in the country they served for. The HUD-Veterans Affairs Supportive Housing program (HUD-VASH) provides eligible low-income Veterans with Section 8 vouchers, case management and other supportive services from the Veterans Administration. The vouchers are used to subsidize rent payments for these individuals. While the program was partially responsible for a 17 percent decline in Veteran's homelessness between 2015 and 2016, there is still work to be done in this area.
In addition to providing landlords with a relatively risk-free method of honoring the service of our military, HUD-VASH guarantees rental income for landlords. Through HUD-VASH, landlords can help fight homelessness among Veterans with minimal risk.
Become a Onerent Blog Contributor
Submit articles and reach thousands of readers through the Onerent network.