San Jose Landlords Will Now Struggle to Evict Criminals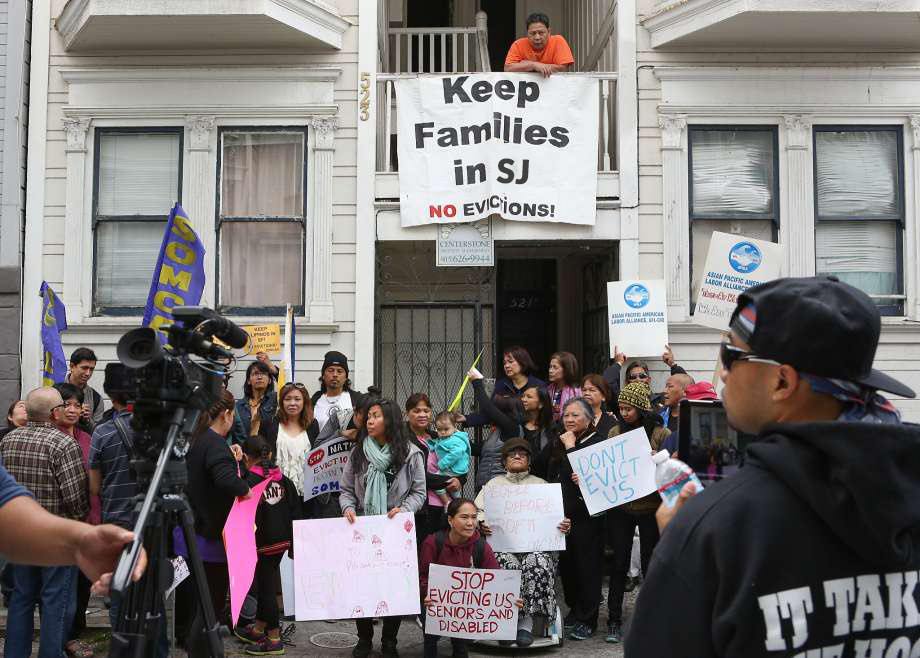 The San Jose City Council has voted to enforce its no-cause eviction policy immediately to prevent landlords from evicting rent-controlled tenants to raise rates. However, as a consequence of this policy, San Jose landlords will now struggle to evict criminals.
Under the terms of the policy, evictions in the city are now permitted only on the following grounds:
Nonpayment of rent
Material or habitual violation of the tenancy
Substantial damage to the rental unit
Refusal to agree to a like or new rental agreement
Nuisance behavior
Refusing access to the unit
Substantial rehabilitation of the unit
Owner move-in
Order to vacate and/or vacation of an unpermitted unit
In addition to these limitations, landlords are now required to provide proof of a violation of any of the foregoing before an eviction can be conducted. Further, in the case of criminal activity, a tenant has to be either found guilty of it in court, or the landlord must provide evidence of the commission of a crime. In other words, even if a renter is engaged in criminal behavior, that person can only be evicted if they are convicted of it in a court of law, or if the landlord can provide proof of illegal pursuits. If you're a landlord looking to expand your knowledge, we recommend reading our Tenant Eviction Guide as well.
Because police action in such instances can take months or even years to build a prosecutable case, landlords must now conduct their own investigations to gather evidence to justify evictions on these grounds. This leaves good tenants at the mercy of a bad tenant while the landlord works to prove the individual should be evicted. It also puts good tenants in the position of having to testify against their neighbors, which exposes them to potential retaliation. Given most people will move rather than putting themselves and their families at risk, this can cost a landlord good tenants, while protecting bad ones.
"We put our sweat, blood, tears and life savings into a property," Richard Lohr, a Los Gatos resident who owns rent-controlled units in San Jose told The Mercury News."I don't like to evict people, but for the sake of the community, I am (sometimes) forced to take action. And, after it's over, the neighbors say thank you."
This will now be much more difficult for Lohr to do.
Opponents of the policy change also say it is redundant.
---
Download For Free: San Francisco Bay Area Rent Control Cheat Sheet
Must Read: San Jose City Council Votes To Impose New Renter Protections 
---
"San Jose already has laws on the books to prevent landlords from evicting tenants as a way to raise the rent," says Joshua Howard, senior vice president of the Northern California office of the California Apartment Association. "The city needs to enforce those laws rather than create new laws, impose more regulations and add additional layers of bureaucracy."
Back in 2002, San Jose passed a law to prevent landlords from conducting evictions just to raise the rent. Unfortunately, some property owners were exploiting a loophole in the law in the form of an incentive provided by the Federal government to ensure housing for veterans. In effect, these people were pitting one low-income group against another. However, rather than simply closing this loophole, the city imposed a policy which pits property owners against residents, when the truth is there are bad actors on both sides.
While many tenant's rights activists see the Council's action as a victory, some say it doesn't bring Silicon Valley any closer to being able to provide affordable housing for everyone who needs it. Speaking about the policy change, Sandy Perry, president of the Affordable Housing Network of Silicon Valley told the Mercury News, "This doesn't solve the crisis, we still need to find a way to build more affordable housing."
Found this article interesting to read? Subscribe to our real estate blogto get free weekly articles on breaking news just for you?