San Jose City Council Votes To Impose New Renter Protections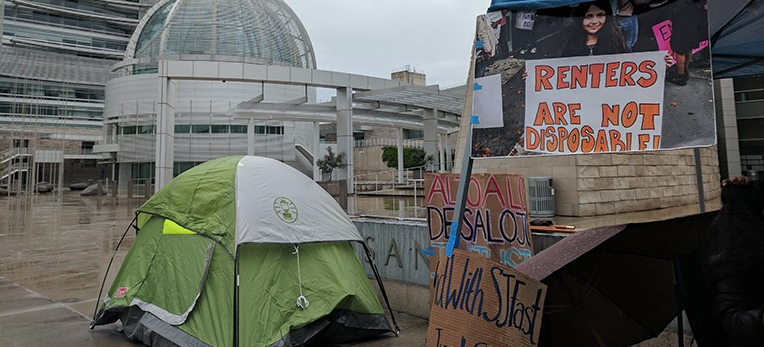 The San Jose City Council has voted to impose new renter protections in the form of just cause evictions. Under the new rules, evictions are limited to grounds such as violations of the lease agreement, owner move-in, or conversion of an apartment building to condominiums. Prior to this, San Jose was the last rent-controlled city in the Bay Area to retain no fault evictions.
While many cities exempt single-family homes and duplexes from rent control measures, in the case of San Jose, just cause evictions will apply to those housing types as well—though they remain exempt from rent increase caps.
Under the measures approved by the Council, evictions in San Jose can only be conducted for the following substantiated reasons.
Nonpayment of rent
Material or Habitual lease violation
Damage to the home
Refusal to sign a new lease agreement
Nuisance behavior – including criminal activity
Refusing landlord access to the home
Unapproved holdover subtenants
Substantial rehabs
Removals under the Ellis Act
Owner move-in
A lawful order to vacate
Vacating an unpermitted apartment
Opponents to the change say the new rule isn't warranted. Be sure to brush up on your California State rental laws whether you're a renter or homeowner.
"San Jose already has laws on the books to prevent landlords from evicting tenants as a way to raise the rent," said Joshua Howard, CAA's senior vice president for Northern California. "The city needs to enforce those laws rather than create new laws, impose more regulations and add additional layers of bureaucracy."
Meanwhile, the city's housing staff says San Jose has seen reports of more than 2,400 evictions without cause since 2010—a 270 percent increase over previous years. Evidence, such as the case of 92-year-old Paul Mayer, suggests that without a just cause ordinance in place, many San Jose landlords have been evicting long-time tenants to take advantage of current market rates.
---
Must Read: San Francisco Bay Area Rent Control Cheat Sheet
---
According to the San Jose Mercury News, no-cause evictions in San Jose have also been exploited to displace long-term low-income residents in favor of other low-income renters such as Section 8 tenants and veterans who get vouchers to pay market rate. Additionally, landlords get $11,000 in bonus payments for renting to veterans. While housing these groups is absolutely a concern, this "loophole" in San Jose's rent control ordinance was being used to pit one low-income group against another. This Tenant Eviction Guide has everything you need to know on evictions in the Bay Area
In addition to adopting just cause rules across the board, the San Jose City Council announced it is considering tying the annual rent increase cap in its rent control ordinance to the metropolitan Bay Area Consumer Price Index, as does many other Bay Area cities with rent control ordinances on the books. San Jose's cap currently stands at five percent annually. The Council is also exploring the idea of placing 11,000 duplexes in the city under rent control. The measure is now only applied to the 43,000 apartment units in San Jose built before 1979.
If you are still confused about your local and county rent control laws and want to see how much your property is worth, schedule a rent analysis to learn more:

Found this article useful? Subscribe to our real estate blog for FREE weekly updates from the Build With Onerent Blog.