San Francisco Evictions Down For First Time Since 2010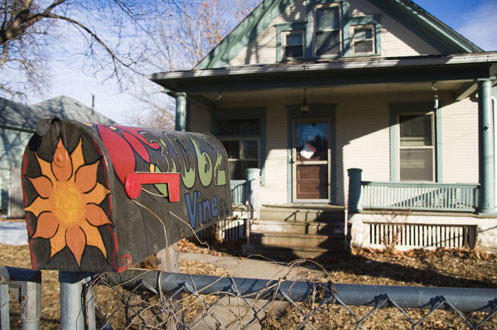 With but 1,881 petitions by landlords for writs of possession in The City between March of 2016 and February of 2017, San Francisco evictions are down by 21 percent over the previous year, according to the San Francisco Rent Board's annual eviction report. This marks the first time the number of evictions has decreased since the aftermath of the tech boom, which began gathering momentum in 2010.
Considered by many to be a measure of the real estate market's overall health, 2,878 evictions were filed with San Francisco's Rent Board between 1998 and 1999—at the peak of The City's Dot-Com boom. This represented a 20-year peak for the period between 1997 and now. Between 2009 and 2010, the number dipped to 1,269, but it has risen steadily ever since.
In recent years, the number stood at 1,757 for the period between 2012 and 2013; 1,977 between 2013 and 2014; before peaking at 2,736 between 2015 and 2016. Tenant challenges to evictions also showed a decrease from 506 between 2015 and 2016, to 410 between 2016 and 2017. Take a look at the San Francisco housing market update in Q4 of 2017.
Of the 1,881 attempted evictions between 2016 and 2017, the reasons cited included:
442 lease breaches.
397 owner move-ins.
371 nuisance violations.
232 rent payment issues
127 Ellis Act removals.
The Ellis Act is a state law in California, which affords landlords the right to evict tenants in order to "go out of business," even if municipal governments endeavor to compel them to continue providing housing.Under the Act, all units in the building must be cleared of all tenants. No specific individual or family can be singled out to remain. This is used most often to facilitate a conversion to condominiums or group-owned tenancy-in-common flats. A 2016 study by a Stanford grad student found the Mission to host the largest number of Ellis Act removals.
Breaches of rental agreements were down 29 percent from 650, while owner move-ins decreased by five percent from 417. Many pundits say the decrease is reflective of the cooling of the real estate market in The City, noting the significant decrease in breach of agreement complaints and owner move-ins.
These two indicators reached peaks as real estate prices in areas like the Tenderloin spiked. There, landlords were said to be taking advantage of an opportunity to cash in on the influx of well-compensated tech workers over the area's traditionally under-employed residents. In many cases, it looked as if landlords were latching onto any justification they could find to evict and replace low-income tenants.
However, this is largely speculation, as the Rent Board's stats were presented sans detailed analysis of underlying causes, other than the cited reasons. So while San Francisco evictions are down for the first time since 2010, what this really means is unclear, the realities triggering trends like these tend to become readily apparent only with the passage of time.
Don't let the fear of evictions stop you from investing in real estate. Get a free rent analysis to see how much you can make monthly on your rental property.
Found this article useful? Subscribe to our weekly real estate blog to get email alerts with current news and more housing market updates.
Save up to 60% on Property Management in SF