Rent Control Update in Pacifica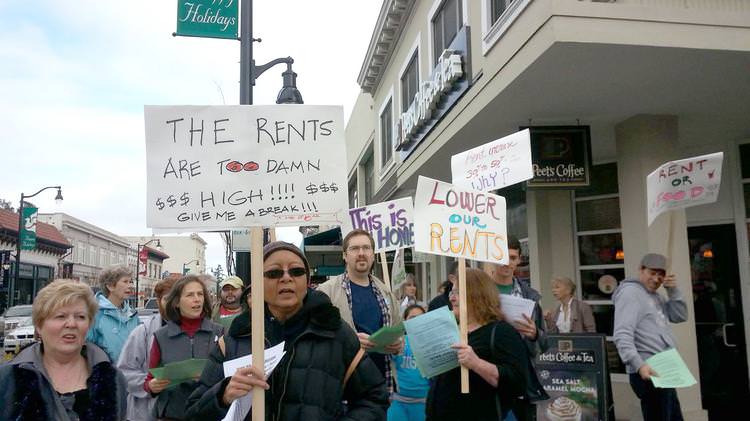 The latest in a series of Bay Area municipalities to consider tenant protections against excessive rent increases and certain types of evictions; rent control could temporarily become law in Pacifica on May 24th. The seaside community would join East Palo Alto as one of but two towns in San Mateo County with rent control ordinances. This follows resounding defeats of similar proposals in Burlingame and the City of San Mateo in the November elections.
Longtime Bay Area renters have been feeling significant financial pressure of late, as rents have escalated considerably in the region. Part of this is due to a significant influx of new residents. Between 2010 and 2014, 270,000 newly arrived people chose to call the Bay Area home. Meanwhile, fewer than 40,000 units of new rental housing were added around the bay during the same period. Take a look at our housing market update for the San Francisco Bay Area.
This has led to strong competition for rental units, feeding ever escalating rents. As a result, many existing residents are being priced out of the market—particularly people who are retired and/or on fixed incomes. In places like Pacifica, where one third of the population rent their homes, rates have increased by 51 percent over the five-year period from 2010 to 2015.
---
Related: Understanding Rent Control for Owners
Breaking News: Block on Mountain View Rent Control Denied by Judge
---
Pacifica's temporary ordinance, like others in the region, would tie rent increases to the Bay Area's Consumer Price Index, which currently stands at 3.4 percent. Property owners will be permitted to seek approval to increase rents by up to 10 percent each year, but a rent control panel would have to approve the increases on a case-by-case basis.
Technically, the measure will be applicable to 2,645 multi-family apartment buildings in the town occupied before February 1, 1995. However, Pacifica's 357 deed restricted affordable housing units are exempt, so this actually totals 2,288 units. Single-family homes, duplexes, in-law units and condominiums are also exempt.
With the rise of the Airbnb phenomenon, many landlords have been accused of evicting long-term tenants to make more money offering their properties in the short-term marketplace. To counter this, rent control measures also mandate the limitation of evictions to tenants who fail to pay rent, or are found to be involved in criminal activity.
Rent control in Pacifica would be temporary until voted upon by the city's entire population in November. However, before the matter can be placed on the November ballot, the City Council must hold a hearing to decide whether additional permanent provisions will be placed on the ballot. That is expected to happen when the Council meets on May 8th. Meanwhile, a required second vote following Monday's 3-2 decision is scheduled for April 24th. If that passes, rent control temporarily becomes law in Pacifica on May 24th.
Up next: Laws Every Landlord Should Know

Confused on how much you should set your rent because of the rent control laws in your areas? Get a free rent analysis today.

Found this article useful? Subscribe to our real estate blog for FREE weekly updates from the Build With Onerent Blog.