Progressive Real Estate Networking Meetup: November Recap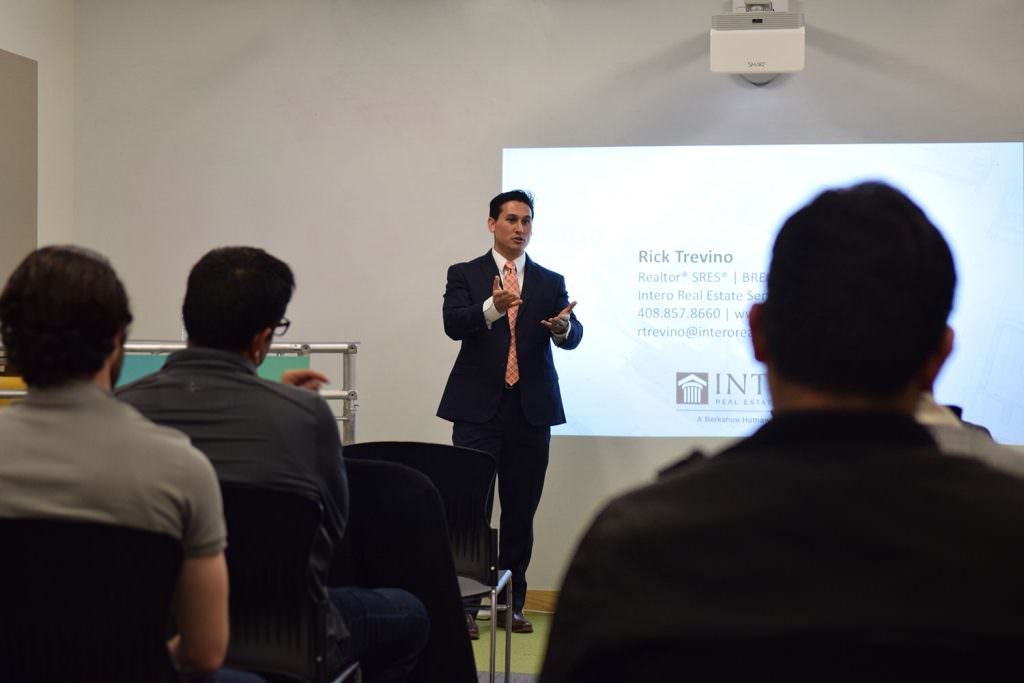 Last Thursday, Onerent was thrilled to welcome guests for our "What's Trending in Real Estate?" event at our downtown San Jose HQ. We had a great mix of lenders, Realtors, investors of all levels of experience, and those who just wanted to learn more about the industry and our local markets.
After getting to know each other during the initial 30-40 minutes, we had the opportunity to listen to an excellent presentation from Onerent Partner Rick Trevino, an agent with Intero Real Estate Services. Rick's presentation elicited some great questions from our audience and informed us all on a slightly different approach to determining the value of certain capital improvements.
After Rick's presentation, Onerent's CEO Greg Toschi and VP of Real Estate Operations Fred Glick had a wide-ranging discussion on the real estate market implications of anticipated upcoming changes in the federal funds rate, infrastructure spending and the regulatory climate. This discussion was interspersed with a lively Q&A session, where our guests could ask an experienced real estate expert their questions. You can find more of Fred's thoughts on the best techniques for landlords to maximize their cashflow here.
We are grateful that you attended, hope that you got something out of it, and would love to hear your feedback to help us plan the next one. Please click here for an extremely short survey; your feedback is much appreciated!