Onerent CMO Chuck Hattemer Joins Forbes Real Estate Council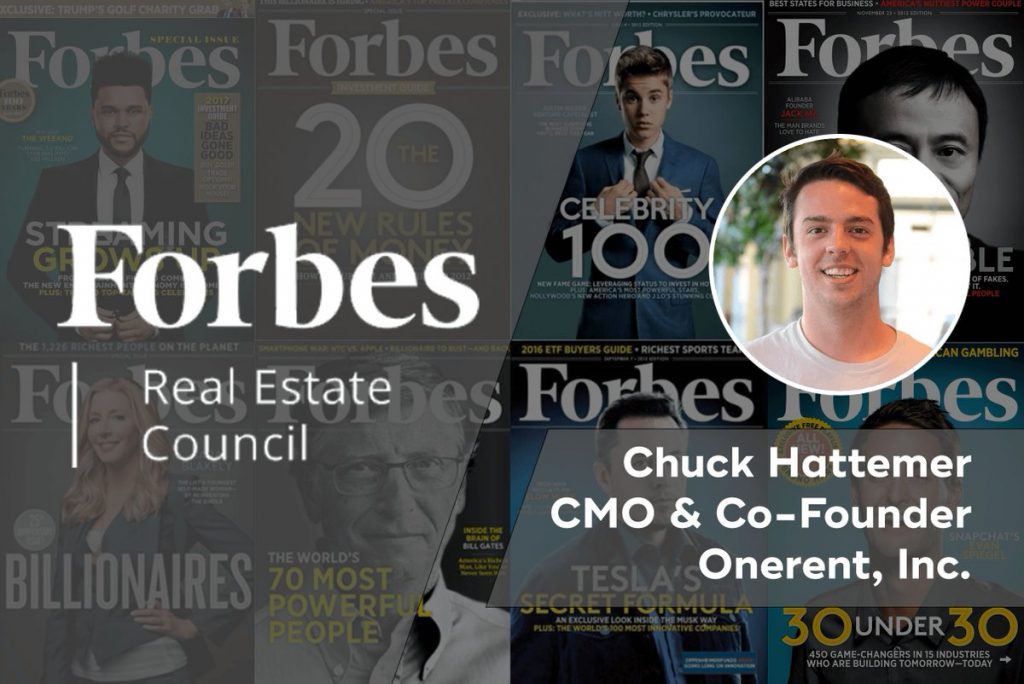 Forbes Magazine has invited Chuck Hattemer, CMO of Onerent, into the Forbes Real Estate Council, an exclusive community of hand-selected members who curate thought leadership articles and tips on industry-related topics on Forbes.com.
Forbes Councils combines an innovative, high-touch approach to community management perfected by the team behind Young Entrepreneur Council (YEC) with the extensive resources and global reach of Forbes. As a result, Forbes Council members get access to the people, benefits and expertise they need to grow their businesses — and a dedicated member concierge who acts as an extension of their own team, providing personalized one-on-one support.
"I'm excited to join the Forbes Real Estate Council and its community of real estate industry pioneers. My goal with the Real Estate Council is to lead a conversation about the new-age real estate investor and the role technology will play in transforming the rental market globally."

Chuck Hattemer

Co-Founder and CMO

 
About Forbes Councils
Forbes partnered with the founders of Young Entrepreneur Council (YEC) to launch Forbes Councils, invitation-only communities for world-class business professionals in a variety of industries. Members, who are hand-selected by each Council's community team, receive personalized introductions to each other based on their specific needs and gain access to a wide range of business benefits and services, including best-in-class concierge teams, personalized connections, peer-to-peer learning, a business services marketplace, and the opportunity to share thought leadership content on Forbes.com.
For more information about Forbes Real Estate Council, visit https://forbesrealestatecouncil.com/